Uh Oh! Kim Richards Owes $118K In Unpaid Taxes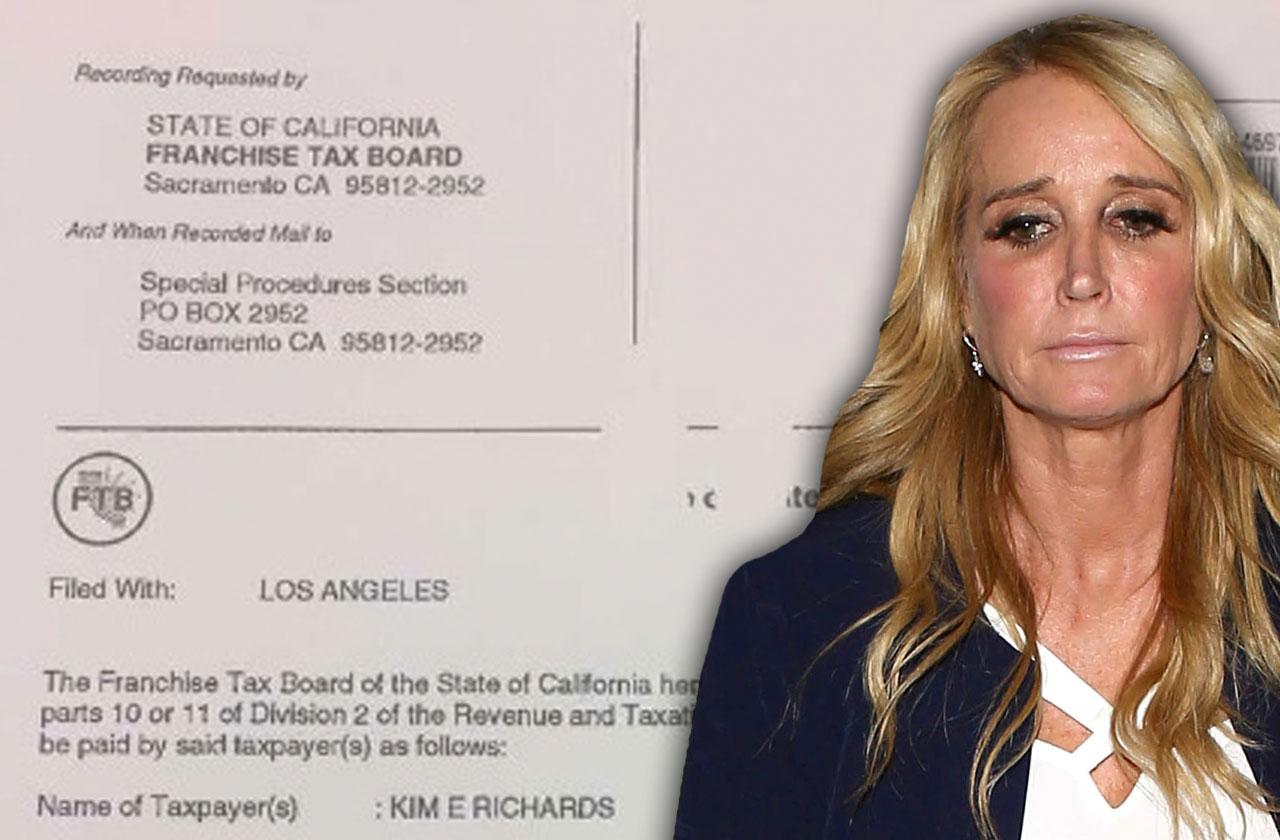 Troubled Kim Richards owes a bunch of cash to the government, RadarOnline.com has confirmed.
According to California Franchise Tax Board documents obtained by RadarOnline.com, the former Real Housewives of Beverly Hills star, 53, owes $52,068.70 in unpaid state taxes for 2013, and $66,689.31 for 2014.
READ THE SHOCKING TAX DOCUMENTS
The liens, which were both filed in December 2017, have not yet been paid, RadarOnline.com can confirm.
Article continues below advertisement