Khloe Kardashian Too 'Ashamed' To Face Friends & Fans After Tristan's Cheating Scandal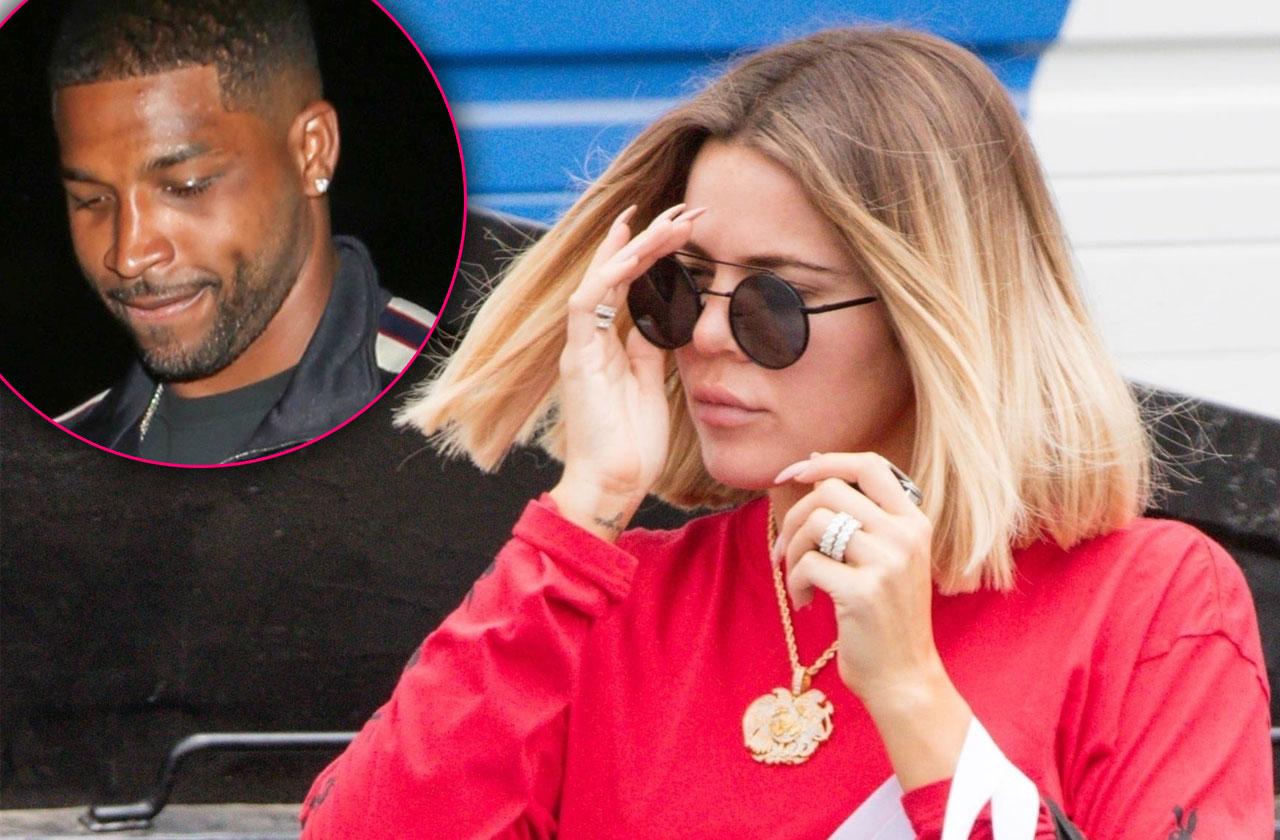 Two weeks after her baby daddy was accused of cheating with at least five women, the normally outspoken Khloe Kardashian still hasn't publicly addressed the epic scandal — and the humiliated star is planning to remain mum, a source exclusively told RadarOnline.com.
"Khloe is keeping quiet because she is ashamed to face her fans and most of her friends," a Keeping Up With the Kardashians insider explained to Radar, adding that the new mom of baby girl True, who was born on April 12, feels "stuck."
Article continues below advertisement
"She feels torn, and like no one understands what she is going through."
On one hand, the 33-year-old reality mogul wants to keep her new family intact despite Thompson's betrayal.
"Khloe is afraid to raise baby True on her own, and wanted nothing more than to have this perfect happy family," the source told Radar. "She knows everyone will tell her to get out of Cleveland and bring her baby back to L.A., but as much as she wants to, she just can't leave right now."
On the other hand, Kardashian is furious with the bay boy basketball player's behavior.
"She is well aware that she can't just let Tristan's cheating be acceptable, because everyone around her is telling her that she needs to get out. Unfortunately, she just doesn't have the strength right now."
As Radar previously reported, Kardashian has constantly been going back and forth over whether or not she wants to leave Thompson, 27.