Get That Celeb Physique At Home (Without Taking Up Tons Of Space)!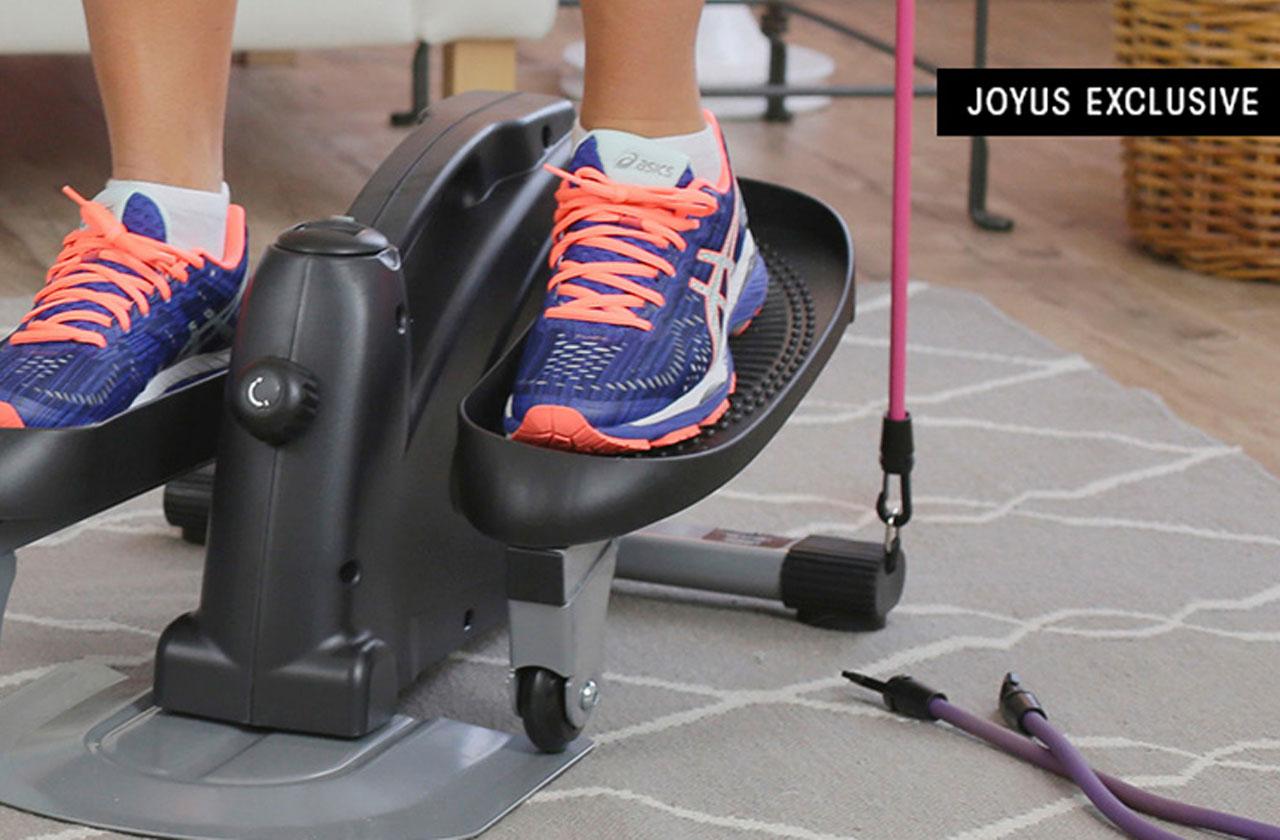 Have you started working on your summer bod yet? Kim Kardashian's already posting bikini selfies, and it's not even June. As always, she's ahead of the game.
But you don't have to feel left behind thanks to the Joyus Exclusive InMotion Elliptical with Resistance Bands Set. It's just what you need if you're ready to shed that winter body, tone up, and look and feel your very best.
The elliptical features resistance tubes so you can also get in an upper body workout, adjustable tension to control workout intensity levels, and electronic fitness monitor displays that show total number of strides, number of strides per minute, exercise time, and calories burned. Added bonus? It's small enough to fit into your closet and takes up very little space. If you don't have room for bulky treadmills and other massive and cumbersome exercise equipment, the Joyus Exclusive InMotion Elliptical is exactly what you've been waiting for - watch here for more info.
Article continues below advertisement
Usually retailing at $149, it can be yours for $89 -- that's 40% off! Take advantage of this remarkable deal and start honing that summer bod so you can hit the beach with confidence. Summer's less than two months away!