The XXX Files: The Most Notorious Celebrity Sex Tapes Of All Time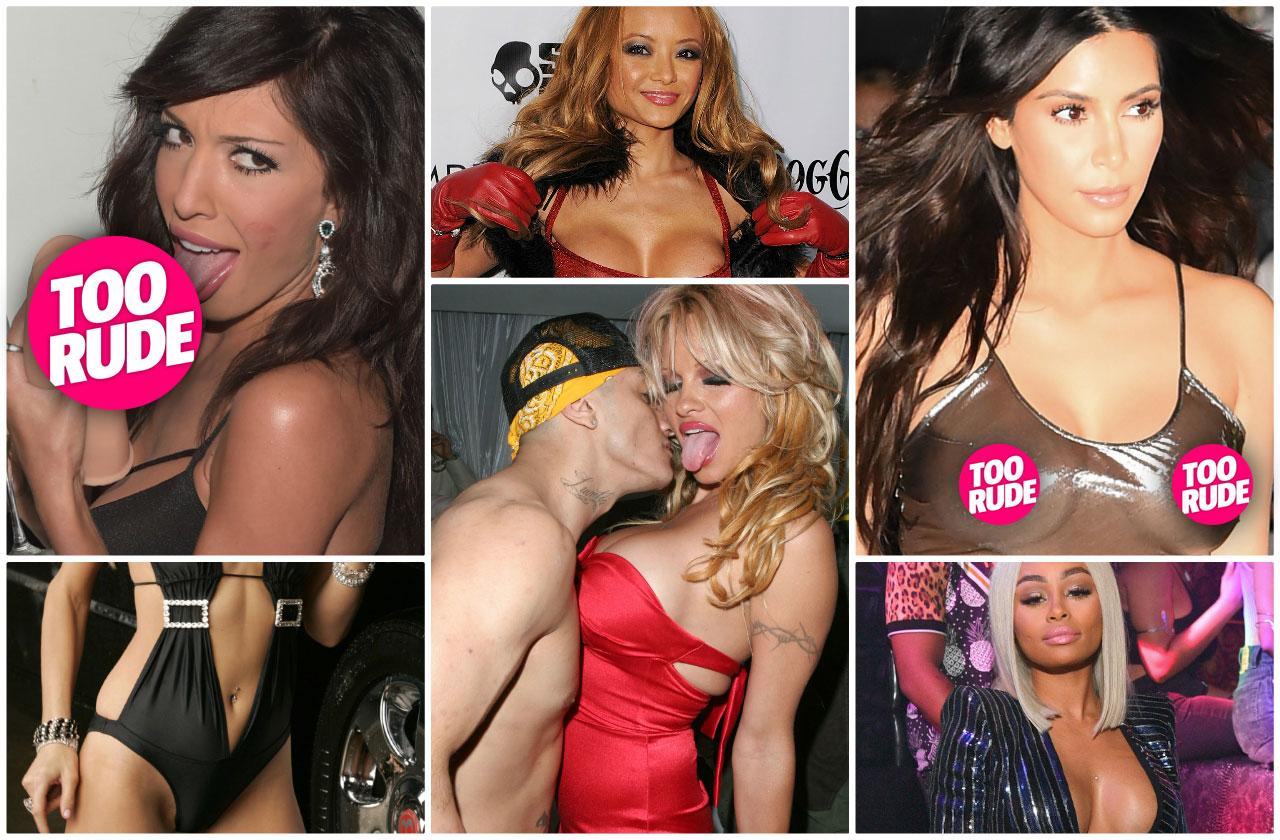 Article continues below advertisement
From Pamela Anderson to Paris Hilton, and Tila Tequila to Blac Chyna—they all have a thing for filming their sexual activities (and some might be even responsible for leaking the exclusive footage in order to find phenomenal global fame). Because, apparently, sex tapes are a huge business.
More: Blac Chyna's Sex Tape Leaks Online
Generally, XXX tapes fall into two categories: the sex tapes starring relatively unknown celebrities that rise to stardom after the leak (Kim Kardashian), and those that feature celebs who are already super popular (Blac Chyna). Either way, XXX tapes starring celebrities always become a hot topic.
Here, RadarOnline.com reviews the best celebrity sex tapes of all time...so far.
1. Farrah Abraham
Total Views: 84 million views
Date of release/leak: April 2013 by adult entertainment website Vivid Entertainment.
Title: Farrah Superstar: Back Door Teen Mom.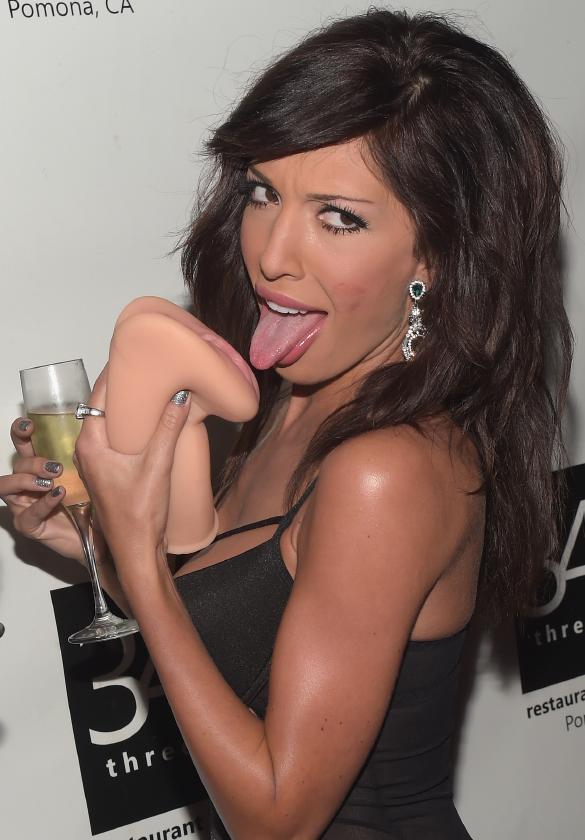 Who leaked it? Farrah Abraham insisted that her X-rated video was a leak, though it's rather hard to believe considering that the 70-minute footage is a professionally produced (and shot) video. After the Teen Mom star earned a staggering $1.5 million from selling the tape to Vivid, many people were convinced that Abraham leaked the vid intentionally to rake in the big bucks.
Article continues below advertisement
Co-starring: Famous porn star James Deen, who has been accused of rape and sexual assault by multiple women, including Abraham herself. In 2015, the reality star accused Deen, who is also her former boyfriend, of drugging, raping and abusing her. However, Abraham claimed that the sex depicted in the XXX tape, which showed the former lovers doing the deed in all positions imaginable (even on a sex swing), was consensual.
Number of views: Collectively, three separate scenes from the XXX tape Farrah Superstar: Back Door Teen Mom have amassed 84 million views on Pornhub.
But this has not been the only time Abraham has swung in the direction of making porn. In fact, the Teen Mom star shares a long history with XXX livestreams. Just days before the Back Door Teen Mom was released, another temperature-raising clip went viral showing Abraham touching herself in all the right places and using a rather gigantic vibrator.
Article continues below advertisement
Then, in 2017, Abraham is said to have filmed herself having the time of her life with one of her own custom-made toys during a livestream. The reality star promised some backstage action, but failed to deliver on the promise (unsurprisingly, she received a giant avalanche of negative comments for that).
2. Pamela Anderson
Total Views: 5 million views
Date of release/leak: 1997, two years after Pamela Anderson and Motley Crue drummer Tommy Lee's 1995 honeymoon. Leaked by Internet Entertainment Group (IEG).
Title: Pam & Tommy Lee: Stolen Honeymoon.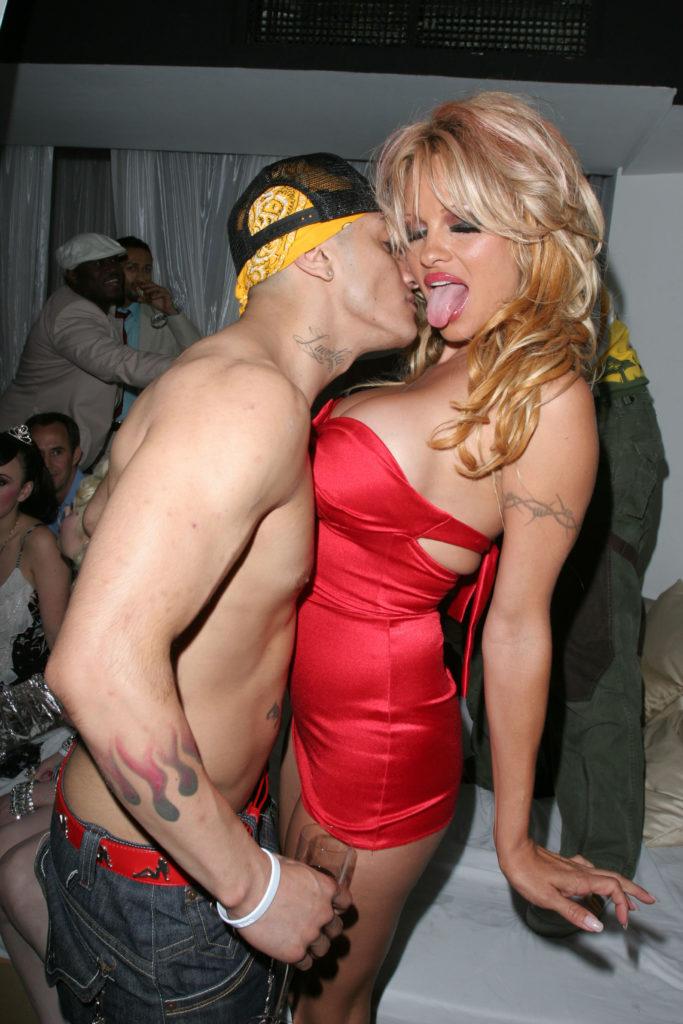 Who leaked it? The footage of Anderson and her rocker husband having steamy sex during their honeymoon was reportedly stolen by an electrician from their Malibu home in 1995.
Co-starring: Tommy Lee. The duo divorced just three years after their never-forgotten honeymoon, and were known for their tumultuous relationship.
Number of views: Pamela Anderson's sex tape is split into several clips on Pornhub, with roughly 5 million views total (don't get distracted by the numbers; the X-rated footage was taken down and re-uploaded multiple times).
Article continues below advertisement
After a long and exhaustive legal battle, Anderson eventually sold the tape to porn site Club Love. In 2014, Rolling Stone estimated that the sex tape made over 77 million dollars in less than 12 months after the deal with Club Love (that's just on legitimate sales).
Before getting engaged to Lee, Anderson had a short-lived romance with rocker-beau Bret Michaels, with whom the Playboy icon also filmed sex. Interestingly, the tape wasn't released before the XXX tape scandal with Lee exploded, and once again, IEG was in the center of it all. In 2001, Anderson and Michaels settled lawsuits against the porn giant to block the 40-minute vid from being distributed (each filed a $90 million lawsuit in 1999).
3. Kim Kardashian
Total Views: 210 million views
Date of release/leak: 2007, back when Kim Kardashian was still a relatively unknown reality star. Kardashian's sex tape helped her and the entire Kardashian family catapult to stardom and land several reality shows in America. The Kardashian-Jenner family's popularity has been growing ever since Vivid Entertainment distributed the footage online.
Title: Kim Kardashian, Superstar.
Article continues below advertisement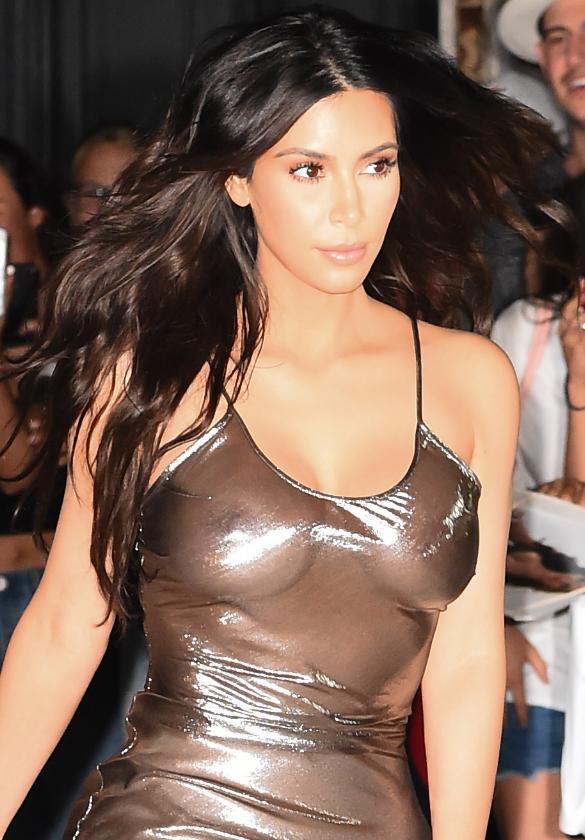 Who leaked it? The speculation about who leaked Kim Kardashian's sex tape remains a hot topic. Many believe it could be either Kim herself or her mom, Kris Jenner, who leaked the footage to perform arguably the biggest leap into the spotlight in entertainment history.
Co-starring: R&B singer Ray J, Kim K's then-boyfriend.
Number of views: The 41-minute raunchy video, which shows lots of oral sex, has amassed more than a whopping 210 million views on Pornhub (there are at least four separate clips of Kim Kardashian and Ray J having steamy sex on the porn site).
Kim Kardashian, Superstar has been officially proclaimed the most searched-for porn video of all time, while Kardashian holds the title for Pornhub's "best pornstar."
The sex tape, which Kardashian sold to Vivid for a reported $4.5 to $5 million after settling a lawsuit with the porn company, is estimated to have earned more than $100 million, making it the highest selling celebrity sex tape, and also the most-watched porn of all time.
Article continues below advertisement
It is also estimated that someone starts watching Kim Kardashian, Superstar every 1.5 seconds, on average. Kardashian and Ray J still reportedly pull in more than $360,000 every year for the footage recorded at the luxury Esperanza resort in Cabo, Mexico in 2002.
PHOTOS: The Full Visual History of Kim Kardashian's Sex Tapes!
4. Paris Hilton
Total Views: Nearly 50 million views
Date of release/leak: 2004, released by Rick Salomon, Paris Hilton's on-screen lover, shortly before the debut of Hilton's TV series The Simple Life.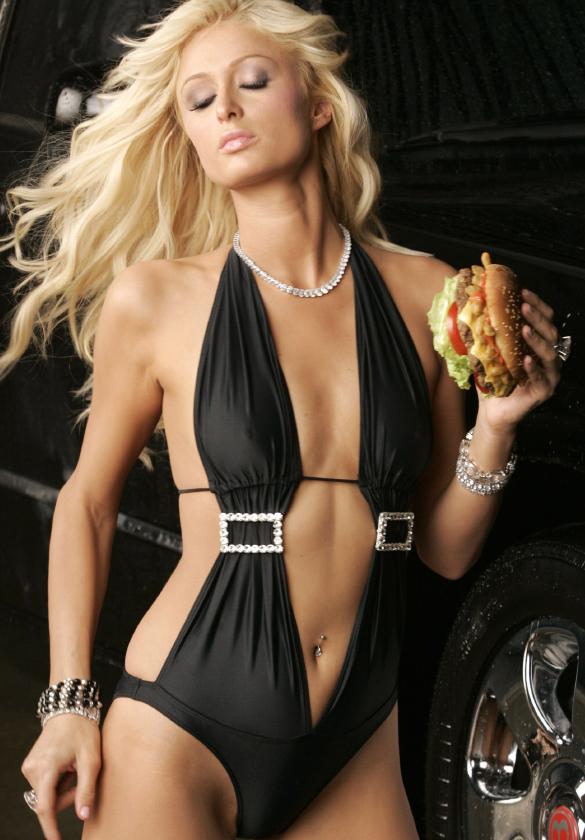 Who leaked it? Rick Salomon. Hilton said publicly that she was "out of it," did not approve the sex tape's public release, and had nothing to do with the leak. But Salomon had another opinion about this, so he sued his former girlfriend for defamation. The 62-minute XXX tape went on to help Hilton rise to megastardom, as the video became a media sensation instantly.
Co-starring: Rick Salomon.
Article continues below advertisement
Number of views: On Pornhub alone, dozens of separate clips of Hilton and Salomon getting frisky, have amassed nearly 50 million views. Vivid Entertainment owns the rights to the video.
Paris Hilton's sex tape, many scenes of which are shot with night vision (making the whole vid quite awkward to watch) is considered the most successful celebrity sex tape ever. Similar to Kim Kardashian, Hilton rose to fame after the footage went viral. But unlike Kardashian, Hilton's popularity has faded over the years. Kardashian, on the other hand, continues to conquer American television and social media at a supersonic rate.
Nonetheless, 1 Night in Paris went on to sweep quite a few awards, including Best Selling Title of the Year at the 2005 AVN Awards, and Favorite Celebrity Sex Tape at the 2008 F.A.M.E. Awards.
5. Tila Tequila
Total Views: 60 million-plus views
Date of release/leak: 2009, 2011, 2014.
Title: Tila Tequila Backdoored And Squirting, Tila Tequila Uncorked, and several others.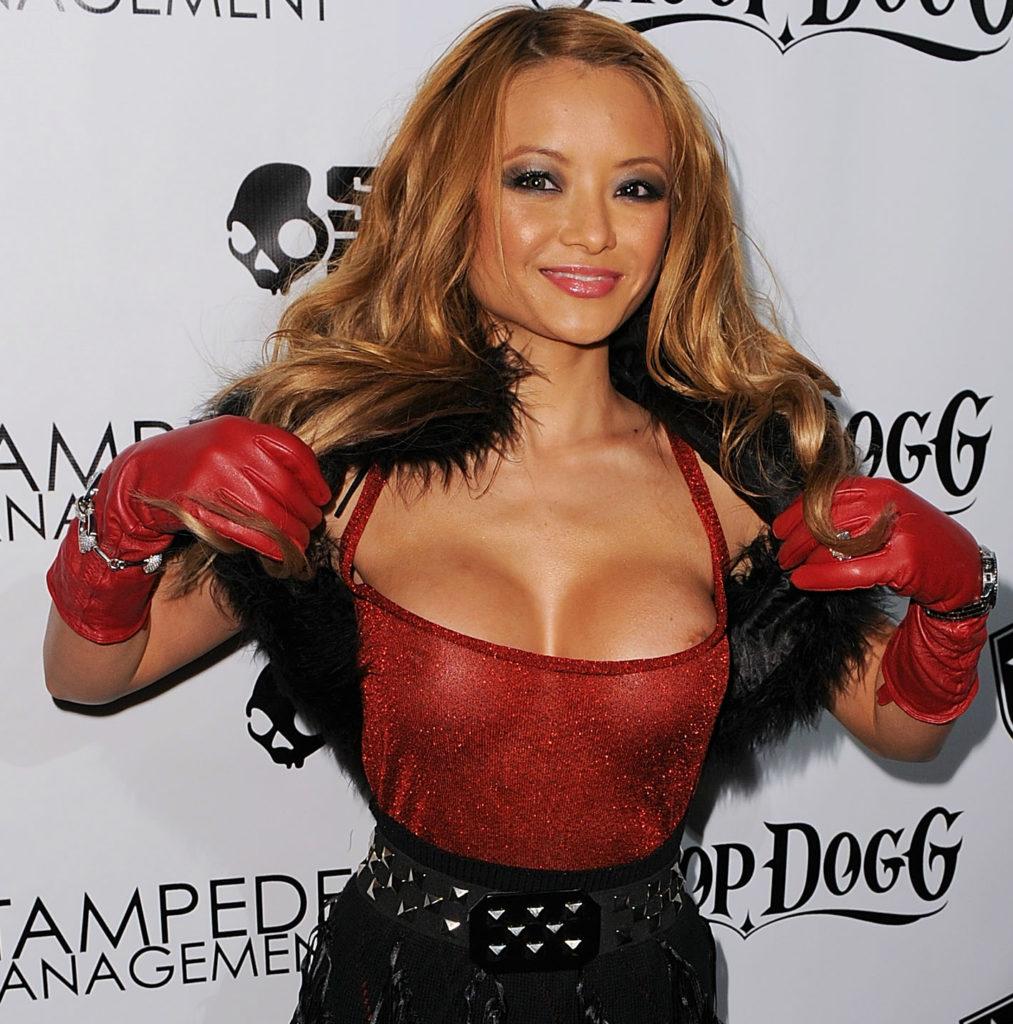 Who leaked it? Tila Tequila starred in several porn videos for Vivid Entertainment, including that hot lesbian sex video, though she claims that a 2009 XXX tape was stolen from her laptop.
Article continues below advertisement
Co-starring: Famed porn stars Charlie Lane, Kristina Rose, and many others.
Number of views: Porn videos starring the Singapore-born former reality star have gathered more than 60 million views on Pornhub alone.
Tila Tequila's name was trending in the 2000s, largely thanks to her active presence on social networking websites and television shows. The social media personality was the most popular person on Myspace (for all millennials out there who have no clue what Myspace is, it was the top social media site at one time, but eventually failed to compete with Facebook). Tequila also landed her own reality television series, including her infamous bisexual-themed dating show A Shot at Love with Tila Tequila, which became MTV's second highest-rated series premiere of 2007.
6. Blac Chyna
Total Views: Unknown
Date of release/leak: 2018; posted anonymously via Twitter.
Title: Untitled.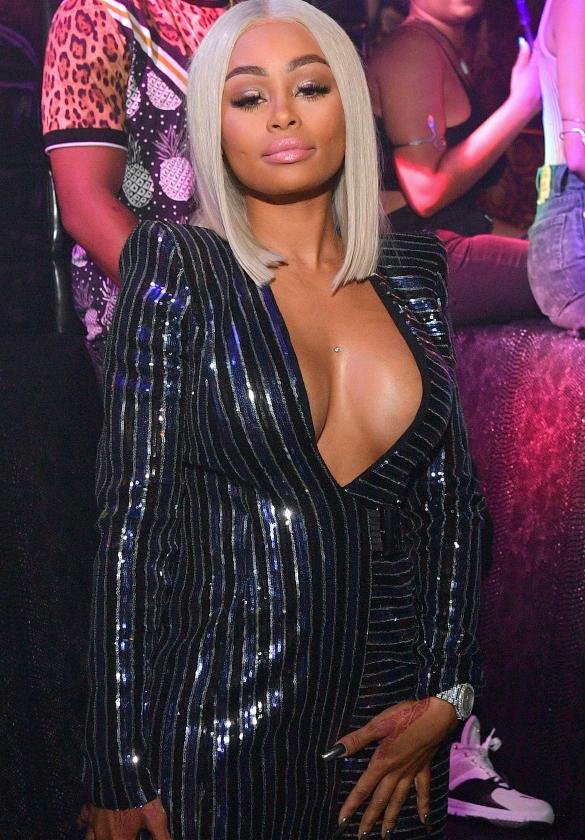 Who leaked it? Some are convinced that Blac Chyna could be behind the leak, though her baby daddy Rob Kardashian is also a "suspect." Mechie, whom Chyna started dating shortly after she split from Rob in early 2017, claims he recorded the one-minute, 23-second video on Chyna's phone. He also claims that he never had a copy of it and never posted it online.
Article continues below advertisement
Co-starring: Mechie, Blac Chyna's ex-boyfriend.
Number of views: Calculating an approximate number of views is an impossible feat, as Blac Chyna's sex tape, in which the model is seen performing oral sex, is being constantly removed and re-uploaded on Pornhub.
The XXX footage went viral immediately, even stealing the spotlight from Black Panther, which hit U.S. cinemas just days prior to the leak. Chyna reacted to the leak immediately by hiring high-powered attorney Lisa Bloom and taking legal action over what is said to be "revenge porn."
We pay for juicy info! Do you have a story for RadarOnline.com? Email us at tips@radaronline.com, or call us at (866) ON-RADAR (667-2327) any time, day or night.