Quentin Tarantino Defended Roman Polanski For Having Sex With 13-Year-Old Girl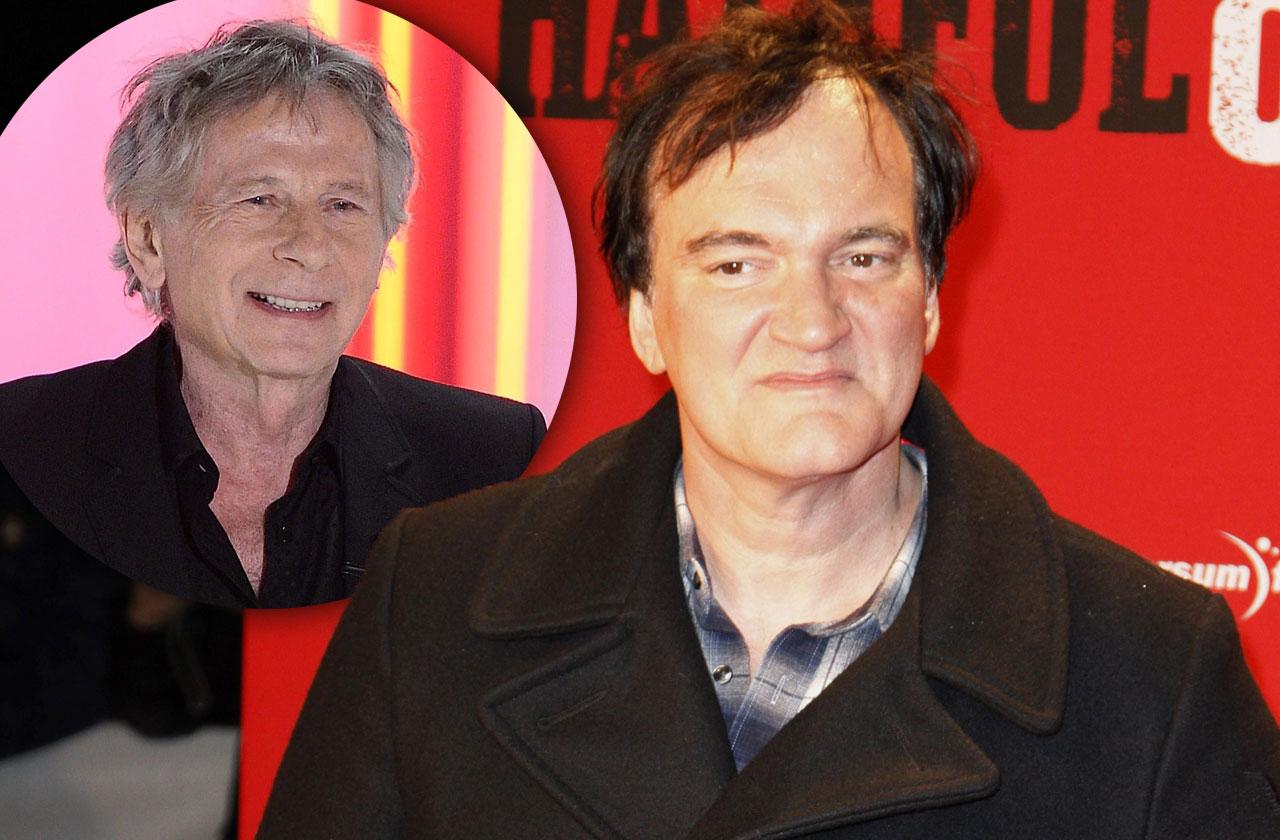 Film director Quentin Tarantino has always been outspoken (and highly controversial), but fans think he may have gone too far in a recently-unearthed 2003 interview. During the talk, the 54-year-old defended his longtime pal, Roman Polaski, for having sex with a 13-year-old girl!
"He didn't rape a 13-year-old. It was statutory rape...he had sex with a minor. That's not rape. To me, when you use the word rape, you're talking about violent, throwing them down—it's like one of the most violent crimes in the world. You can't throw the word rape around. It's like throwing the word 'racist' around. It doesn't apply to everything people use it for," he told Howard Stern in 2003.
Article continues below advertisement
The bizarre response came after Stern asked Tarantino about Polaski's sexual assault scandal, when he was accused of raping an underage girl in 1977.
In the same interview, radio personality Robin Quivers was heard telling Tarantino that Polaski's victim had been plied with quaaludes and alcohol before her assault, adding that she did not want to have sex with much-older Polaski.
At this, Tarantino became enraged, abruptly replying: "No, that was not the case at all. She wanted to have it and dated the guy!"
"She was 13!" bashed Quivers, 65, "And by the way, we're talking about America's morals, not talking about the morals in Europe and everything," continued Tarantino.
"Wait a minute. If you have sex with a 13-year-old girl and you're a grown man, you know that that's wrong," interjected Stern, 64.
"Look, she was down with this," concluded Tarantino, defending Polaski, 84, till the very end.
As RadarOnline.com readers know, Polaski fled the country after his underage rape scandal back in the 1970s, and was recently accused of molesting another girl, age 10!
Article continues below advertisement
We pay for juicy info! Do you have a story for RadarOnline.com? Email us at tips@radaronline.com, or call us at (866) ON-RADAR (667-2327) any time, day or night.