Eliza Dushku Claims She Was Molested At Age 12 By Stunt Coordinator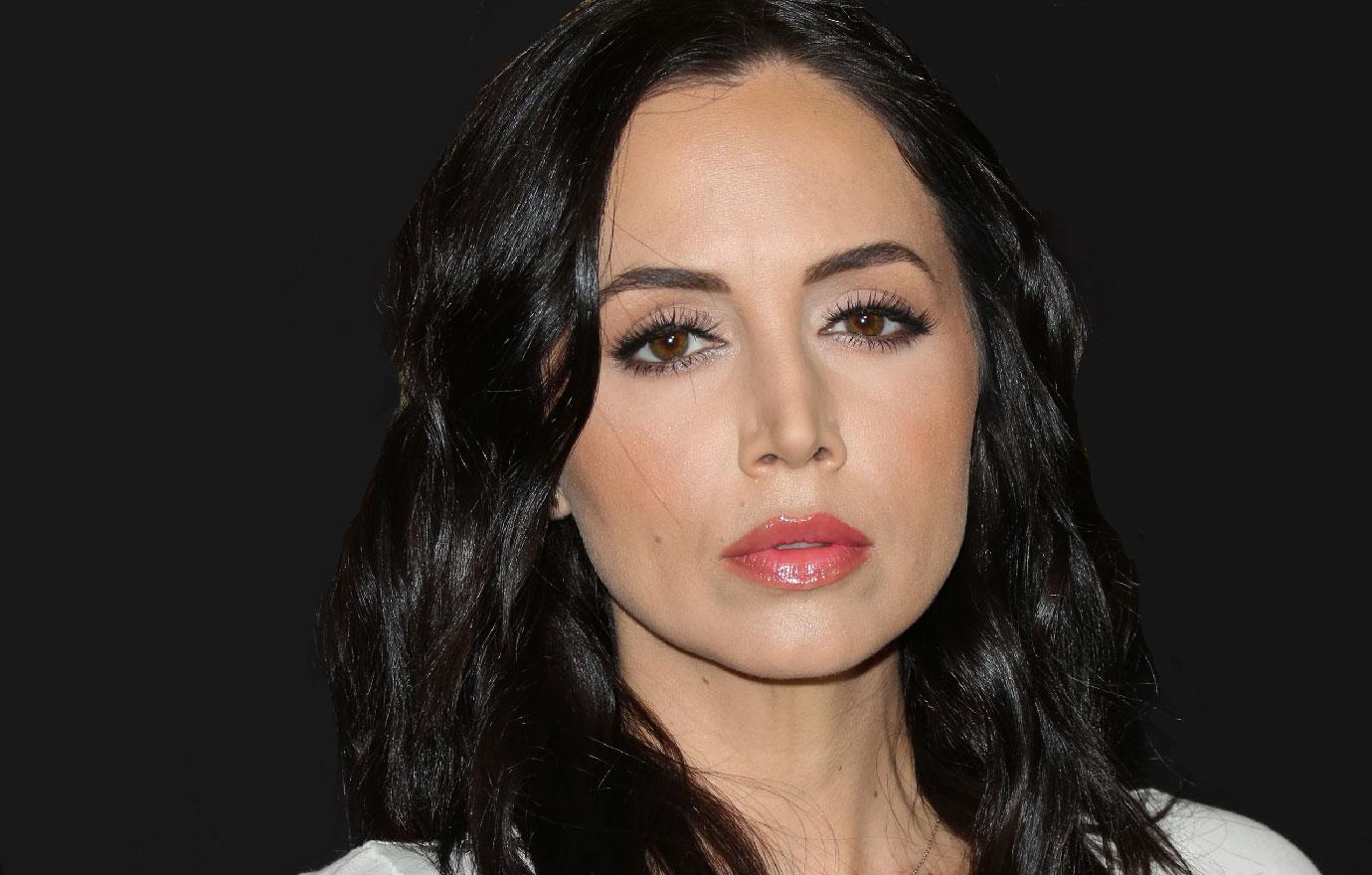 Eliza Dushku has accused top Hollywood stunt coordinator Joel Kramer of sexually molesting her when she was only 12 years old.
In a Facebook post on Saturday, the actress, 37, claimed that Kramer, who worked with her on the 1994 Arnold Schwarzenegger movie True Lies, lured her to a hotel room in Miami.
Then Kramer allegedly "rubbed all over" Dushku's body until he was "finished," she charged.
But Kramer has vehemently denied the allegations, as The Wrap reported, saying he "never sexual assaulted her" and that he was "shocked" by her charges.
Article continues below advertisement
On Facebook, Dushku, who also starred on TV's Buffy The Vampire Slayer and Tru Calling, alleged that Kramer, a "leading" fixture in the business, established a rapport with the young actress and her parents—and then sexually abused her while they worked together on True Lies.
"I remember, so clearly 25 years later, how Joel Kramer made me feel special, how he methodically built my and my parents' trust, for months grooming me; exactly how he lured me to his Miami hotel room with a promise to my parent that he would take me for a swim at the stunt crew's hotel pool and for my first sushi meal thereafter," Dushku told her followers.
In the hotel room, Kramer, who was then 36 while she was 12, allegedly turned down the lights, put on a movie, and went to the bathroom, she claimed. Dushku contended that Kramer then emerged naked, "bearing nothing but a small hand towel held flimsy at his mid-section."
He "wrapped me with his gigantic writhing body, and rubbed all over me," while she laid still.
"He spoke these words: 'You're not going to sleep on me now sweetie, stop pretending you're sleeping,' as he rubbed harder and faster against my catatonic body," she wrote. According to the actress, he then suggested they keep the incident hush hush.
Article continues below advertisement
Kramer worked with Dushku on her True Lies stunts and she noted, "On a daily basis he rigged wires and harnesses on my 12 year old body. My life was literally in his hands: he hung me in the open air, from a tower crane, atop an office tower, 25+ stories high."
But Dushku said she was inspired to come forward because of the Hollywood MeToo movement following the Harvey Weinstein scandals.
She alleged about Kramer, "Whereas he was supposed to be my protector, he was my abuser."
The stunt coordinator, however, told The Wrap after hearing her charges, "Wow. That's news to me. I never sexually assaulted her. She's a sweet girl. We all looked out for her, that's surprising."
"I'm just shocked. I don't know why she would say that. We took her out to dinner and we took her to our hotel for a swim at the pool."
Kramer called Dushku's account "lies" and added, "I'm absolutely floored. I don't know what to say. I never took her to my hotel room. I never took off her clothes."
We pay for juicy info! Do you have a story for RadarOnline.com? Email us at tips@radaronline.com, or call us at (866) ON-RADAR (667-2327) any time, day or night.