Wannabe Celebrity! Inside Sean Spicer's Desperate Hollywood Comeback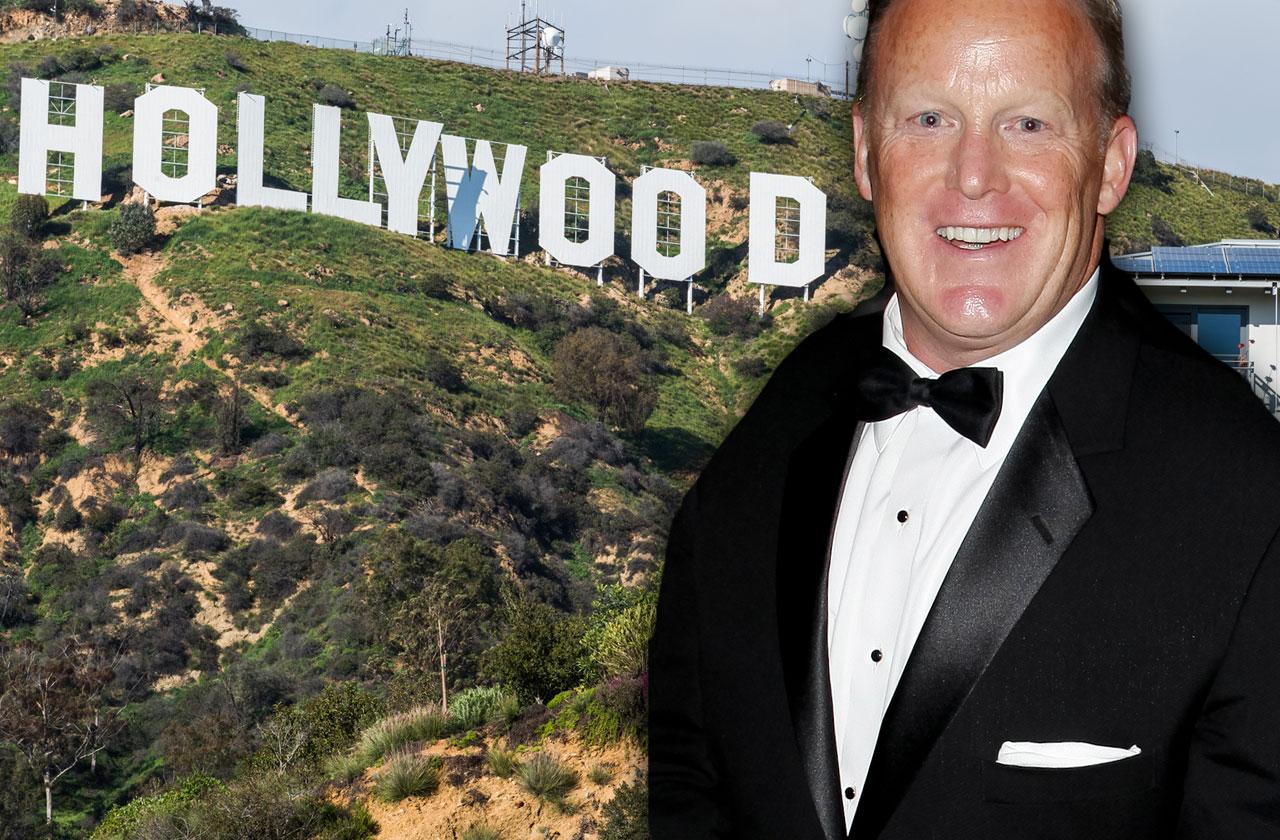 Article continues below advertisement
"It turns out he's got some fans in the boardrooms of a lot of networks but Sean isn't just promising himself as a Trump-insider presenter or TV personality, he's promising a total reinvention, including losing the weight that made him an object of ridicule on 'Saturday Night Live.'"
As RadarOnline.com readers know, Spicer rose to fame when comedian Melissa McCarthy mocked him in a Saturday Night Live skit, where she hinted that he was a hothead who blindly followed the orders of the President.
A snitch continued to dish to RadarOnline.com: "Sean is running twice a day and drinking juice smoothies to shave off the pounds so he will be more camera ready in his comeback. He's also selectively sampling the Hollywood nightlife and getting to know the town better as a potential full time base of operations."
Spicer's resignation as White House press secretary has opened up a whole new world of opportunities for him, and sources says he's "been holed up in a rented Hollywood condo this month taking meetings with all the Networks and Cable companies and really seeing who his friends are after his odd and disastrous Emmy appearance in September."
Article continues below advertisement
"He's serious about some kind of career in Hollywood, and points to folks like George Stephanopoulos and Diane Sawyer as people who have made the same transition from the White House to big media."
As RadarOnline.com previously reported, Spicer received an unexpected invite to participate in DWTS 25th season in August, but the shamed politician ultimately turned down the gig, claiming he will have an "overwhelming number of commitments" to attend to in the following months.
The news didn't come as a surprise, however, since insiders told RadarOnline.com at the time the 45-year-old has two left feet!
"He's not a good dancer," said a source.
Soon after turning down the opportunity, however, sources told RadarOnline.com Spicer wasn't done with Tinseltown and that he was fervently looking to secure some upcoming TV appearances and speaking opportunities — though a source claimed the former White House staffer "Is not well-liked in Hollywood."
We pay for juicy info! Do you have a story for RadarOnline.com? Email us at tips@radaronline.com, or call us at 800-344-9598 any time, day or night.