'Wasting Away!' Ailing Robert Durst May Die In Prison Before Facing Murder Trial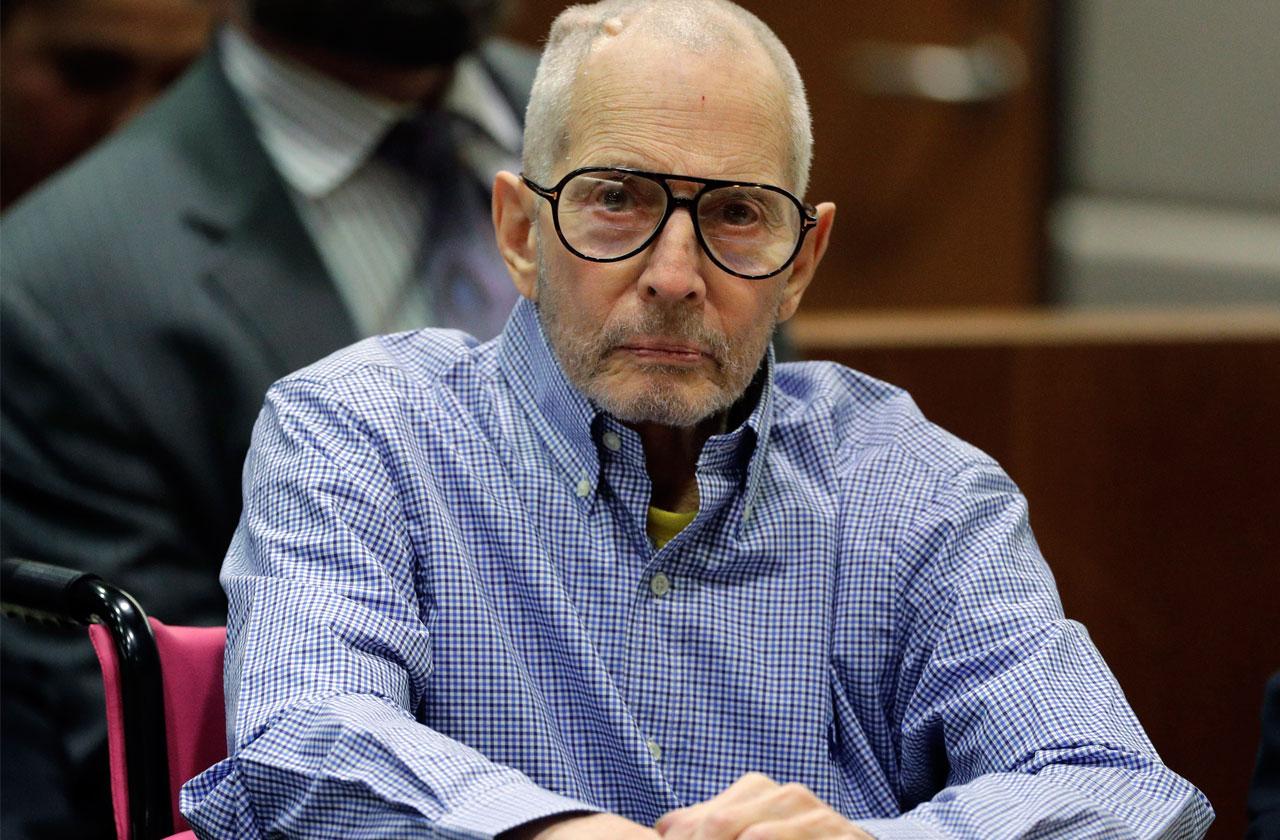 Article continues below advertisement
"He's obviously not getting care 24 hours a day, and he's not living with family members who could make sure he is doing OK.
"We try to act as surrogate family to go in, and visit to make sure he's all right. But if you watch him as he goes inside the courtroom, you can tell he is losing weight. This has been very hard for him."
Durst — the son of a Big Apple real estate mogul — is facing a first-degree murder charge for the death of Susan Berman, a writer who was shot in her Benedict Canyon home in December 2000.
The two had been college pals, and Susan had confessed to friends that she knew Durst killed his first wife, Kathie, 29, who went missing in 1982.
Durst admitted he was the last to see Kathie alive, but when Westchester, N.Y., police tried to reopen the case after Susan's death, he disappeared.
He settled in Galveston, Tex., where he disguised himself as a woman to avoid detection. Durst confessed to killing and dismembering an elderly neighbor in 2001, but beat the murder rap by declaring self-defense.
Article continues below advertisement
As RadarOnline.com has reported, an imprisoned jewel thief claimed the millionaire madman planned to "turn Hollywood's red carpets red with celebrity blood" by whacking superstars — including Barbra Streisand, Julia Roberts and Jennifer Aniston!
The thief tattled that Durst asked him to carry out the A-list massacre using his connections with the New York Mafia and Colombian drug cartels.
Durst was busted for Susan's murder in March 2015 — after implicating himself in the damning HBO documentary series, The Jinx.
The demented sicko has pleaded not guilty in Susan's murder, but his preliminary hearing in the case won't be until next April — and his attorney fears the mad mogul won't live that long.
Durst is pushed out of jail in a wheelchair, driven to the courthouse, and often doesn't return to the prison's hospital ward until after dinner is served, his lawyer said.
And the loony developer doesn't like being treated like a common criminal!
Article continues below advertisement
"When they bring the poor guy to court, they have to wake him in the middle of the night, so it's not very pleasant for him," Ré said.
"He would obviously be doing a lot better if he were out and getting daily activity. But he's trying to cope as best as he can, and we're trying to do what we can to help him cope."
At a hearing in October, the twisted Durst smiled at the folks in the courtroom before the proceedings began, and wisecracked: "I see all the cops are here!"
Ré said Durst has his "good and bad days."
"Despite the fact he looks frail and is in a wheelchair, his attitude towards us and even the jailers is positive," Ré said.
"It's very helpful for everybody." Tell that to his victims!
We pay for juicy info! Do you have a story for RadarOnline.com? Email us at tips@radaronline.com, or call us at (866) ON-RADAR (667-2327) any time, day or night.