'Scared For Our Lives!' Las Vegas Tragedy Victim Tells All On Horror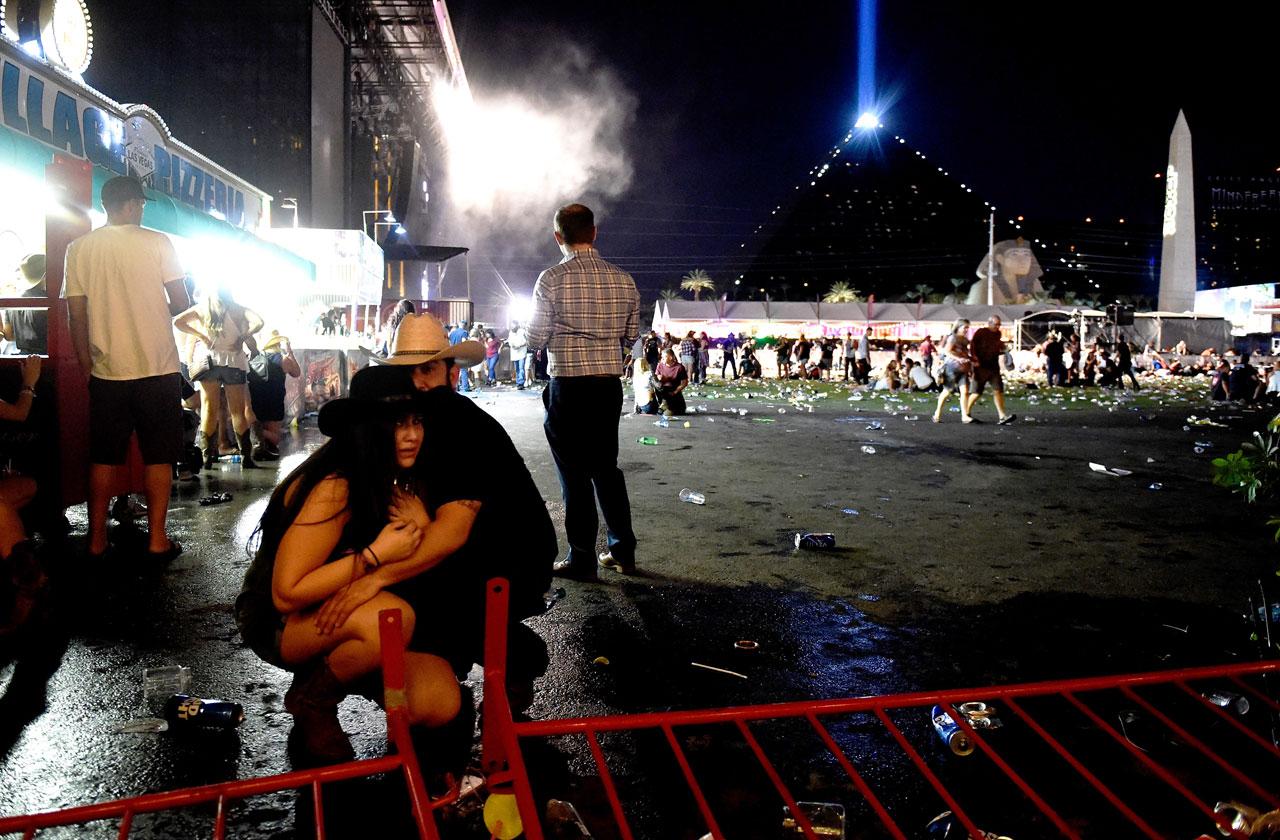 Following the horrific mass shooting of Las Vegas, a female bartender has taken to Facebook to reveal all. As RadarOnline.com has learned, Kat Phifer shared an emotional message with her followers after various friends called her, worried for her life.
"Everyone, I'm safe," she wrote. "I know everyone is wondering so here it is. I was bartending the Route 91 Harvest Festival. It's a country music festival held every year in Las Vegas. The headliner was performing and maybe on the 3rd song, we heard what we thought was fireworks. We all looked towards where it was coming from, Mandalay Bay. I saw gun fire and everyone immediately fell to the floor. Machine gun."
Article continues below advertisement
The killer, Stephen Paddock, 64, reportedly opened fire while holding a high-powered assault rifle.
"It was me and 3 other people hiding behind the bar that I was working at," continued the victim, "We were freaked out and didn't know what to do and also in CLEAR view of the shooter. So we decided to crawl/run to another bar. Hid under a bar. 4 of us girls. Hyperventilating. Scared for our lives."
Eyewitnesses claimed the shooting continued on for about two hours before the killer finally ran out of bullets and dashed to his hotel room, only to be found and killer by police.
"Gun shots kept coming closer and closer and we were all trying to keep quiet. 5 seconds paused, then another round of shots. Closer and closer. I was scared for my life. I was waiting for the bullets to hit us. Finally, the cops are yelling for us to run and leave. I run and lose all the girls I was with. While I'm running I see about 5-7 people on the floor bleeding with people huddling around them. It was a massacre."
MORE ON:
Las Vegas Shooting
Article continues below advertisement
As RadarOnline.com reported, at least 50 people were killed in the brutal attack, with at least 200 injured and 14 still hospitalized in critical condition.
"I'm running for my life hoping not to get shot. Call my boyfriend, frantic, to pick me up while I walk towards MGM and found my friend Cyn. So happy we're both safe, cried, then walked towards to where my boyfriend was picking us up. Thank you Kai, I love you. This was traumatizing and I'm still in shock. I'm sad for the ones who died and the ones who are injured. I feel so sorry for their families and friends. I'm glad I'm safe and still alive. Thank you for all my friends and family who called to make sure I'm safe. I love you all," concluded Phifer.
Stay with RadarOnline.com for updates.
We pay for juicy info! Do you have a story for RadarOnline.com? Email us at tips@radaronline.com, or call us at (866) ON-RADAR (667-2327) any time, day or night.