Murderous Lovers' Unholy Alliance! God-Fearing Housewife Got Boyfriend To Kill Hubby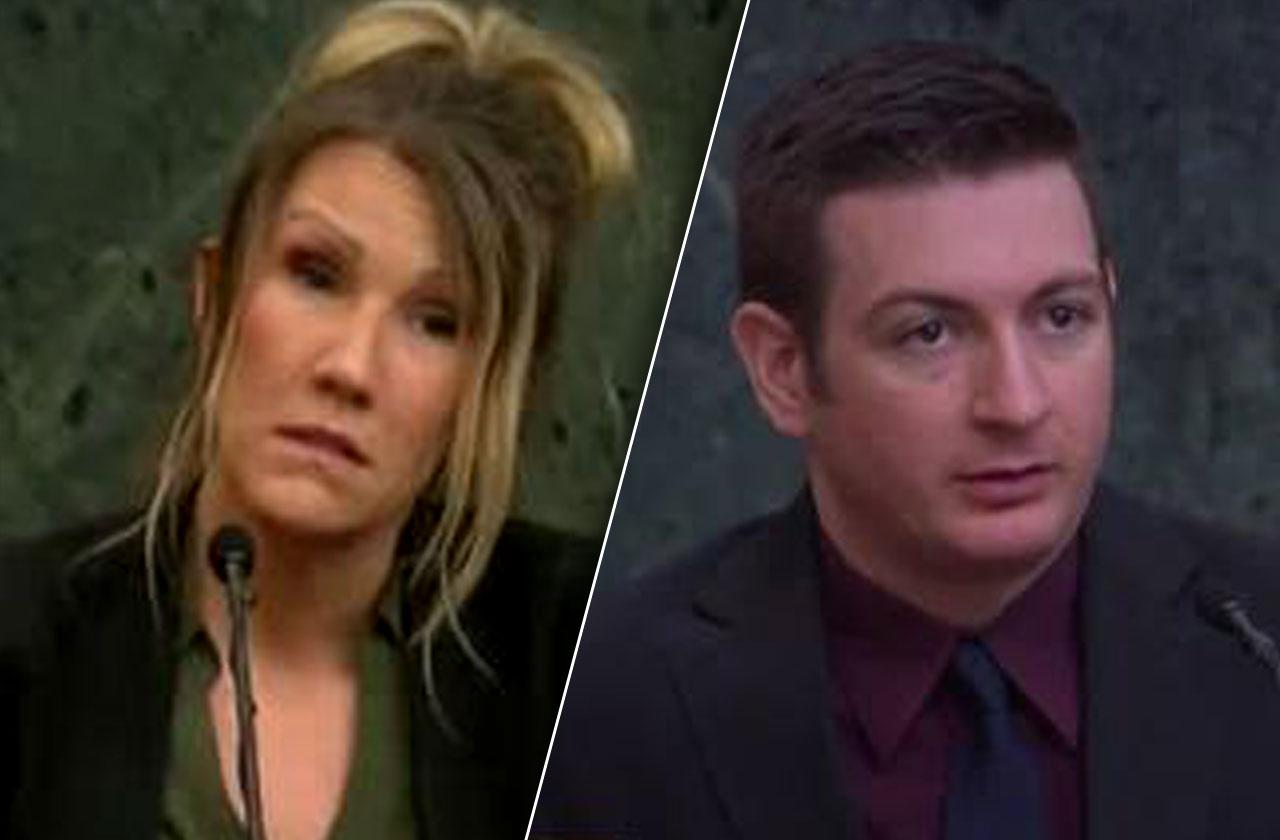 In roller-coaster of passion, religion, sex and deceit, a California soccer mom was convicted of plotting with her younger lover to murder her husband!
Sabrina Limon claimed she still loved her husband, Robert, even though he forced her into an open marriage with sleazy sex parties and partner-swapping.
But prosecutors alleged Limon, 38, and ex-firefighter Jonathan Hearn, 27, conspired to kill Robert for his $300,000 life insurance policy and work benefits!
Article continues below advertisement
"Robert Limon was killed for money," said Kern County prosecutor Eric Smith. "He was killed to replace him as the father to the Limon children so they could be brought up by godly parents."
The two met while Limon was handing out samples at Costco in 2012.
Hearn treated her respectfully and shared her Christian beliefs, Limon's defense attorney, Richard Terry, said in court. Hearn gave her a "feeling of being wanted just for herself and not as just some kind of sex toy that her husband passed around," according to Terry.
On Aug. 17, 2014, Hearn donned a Halloween mask, and shot 38-year-old Robert twice with a .45-caliber Glock equipped with a makeshift silencer while Robert was at work in a rail yard, according to authorities.
Hearn admitted to the killing and cut a deal with the prosecution for a 25-year sentence in exchange for his testimony against his former girlfriend.
In court, Limon's attorney called Hearn an "admitted, cold-blooded, calculating killer."
Article continues below advertisement
"The only evidence they have that Sabrina was involved in the murder is Jonathan," Terry said.
But the prosecution also played wiretapped conversations between the pair from before Hearn's arrest.
In one, Hearn referred to himself and Limon as "dirty rotten people."
"We were kind of dirtbags about a lot," Hearn said in a November 2014 phone call. "But God's a savior, and he likes the dirtbag types." Then the two prayed together. "Hi, God," Hearn said. "We're on our knees for a reason. We've been dirtbags. We've been sinners."
Now Limon — mother of a daughter, 11, and son, 14 — faces 25 years to life in prison for first-degree murder.
We pay for juicy info! Do you have a story for RadarOnline.com? Email us at tips@radaronline.com, or call us at 800-344-9598 any time, day or night.