Exclusive
Hurricane Irma Surfer Victim's Sister Tells All On Late Brother's Last Moments Alive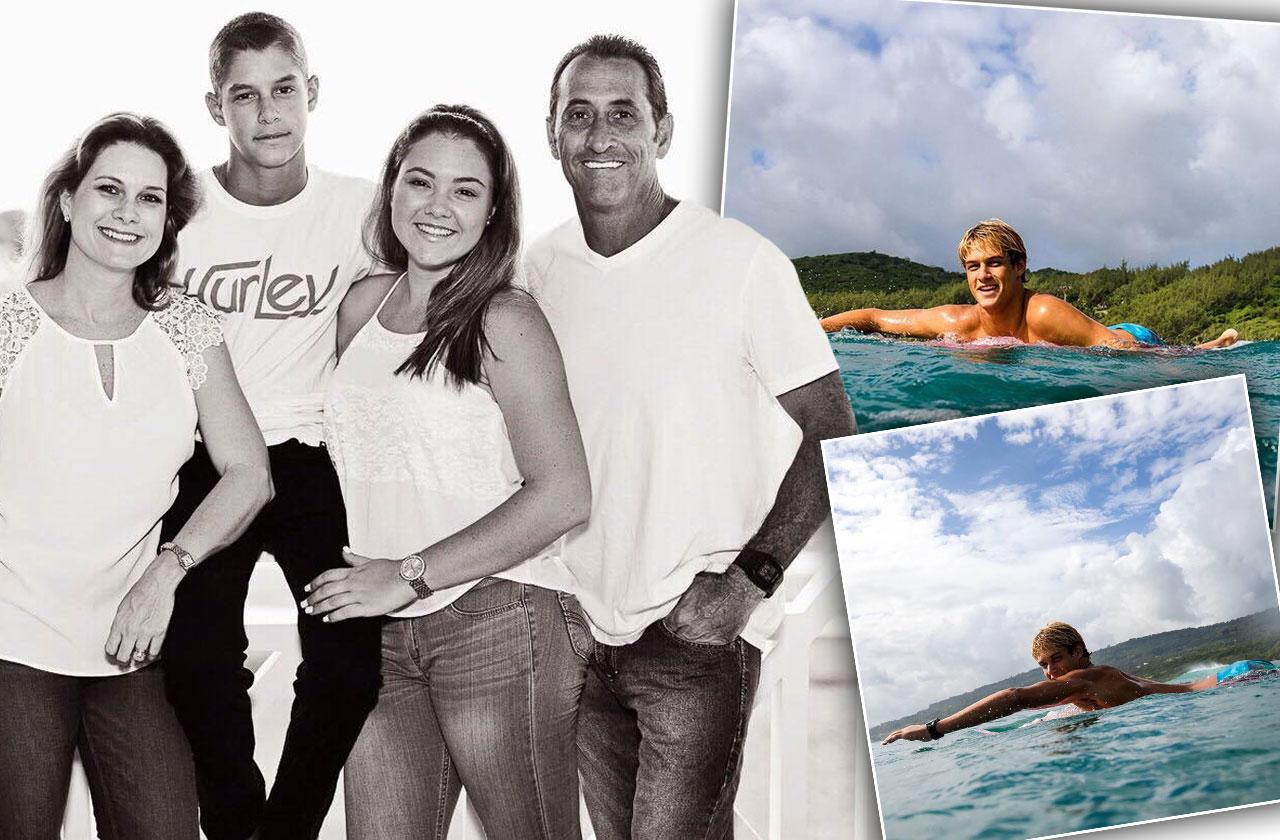 Pro surfer Zander Venezia was tragically killed Tuesday when Hurricane Irma hit the Caribbean Islands, and now in an exclusive interview with RadarOnline.com, the 16-year-old's sister is telling all on her late brother's horrific last moments alive.
"When he left the house, he looked behind at my mum and said 'bye mum, I love you' as he always does," Bella Venezia recalled.
Bella was getting ready to go back to school on Sunday. The 19-year-old told RadarOnline.com she was filled with emotion in a rare exchange with her younger brother.
Article continues below advertisement
"I loved him very much and said my goodbye to him on Sunday as I left for Canada to go back to school. I didn't realize this, I don't usually cry when I say goodbye to him. But this time I cried when I said goodbye."
Zander was surfing in Barbados at the time — an area the storm was not expected to hit.
According to Bella, surfers do not go out into the water "during the hurricane unless the wind is gone."
"Barbados didn't get hit by the hurricane. It was a distance away, but it pushed waves to the east coast," Bella explained.
At least five to seven surfers had been out in the water with Zander before he drowned.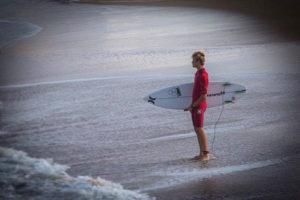 "Zander has been surfing since the age of five, and was a well experienced surfer. Hurricane Irma was 400 miles away at the time, which sent a large swell on the east coast," Bella said. "Zander was surfing with his Hurley team manager Asher Nolan as well as five or six pre-professional surfers from the US and Hawaii. An ocean rescue took place and surfers, Nathan Florence and Dylan's Graves tried desperately to revive him in the water and get him to shore."
Article continues below advertisement
According to Bella, Nolan described Zander's last moments as very "happy with a smile that was contagious and addicting."
"I'm not mentally prepared for this. But what I can say is that he was a fun, loving, happy, giving, caring person; always positive. He loved surfing and loved his family so much. My dad was his role model, traveling all around the world."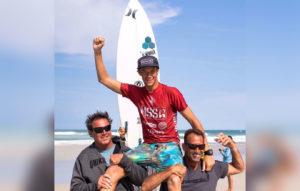 "Zander loved his family and friends so much and knew how proud we all were of him and his accomplishments," Bella continued. "He had an outgoing personality, always wanted to have fun and lived everyday to the fullest. He wasn't afraid to show affection and love to family and friends and always was there for anyone that needed help."
The surfing star recently competed in the Outer Banks where he won first place.
Funeral services for Zanders will be held next Wednesday in Barbados.
We pay for juicy info! Do you have a story for RadarOnline.com? Email us at tips@radaronline.com, or call us at 800-344-9598 any time, day or night.