Six-Pack Mom Sues Playboy For Late Payment – Demands $225K For 2 Days Of Work!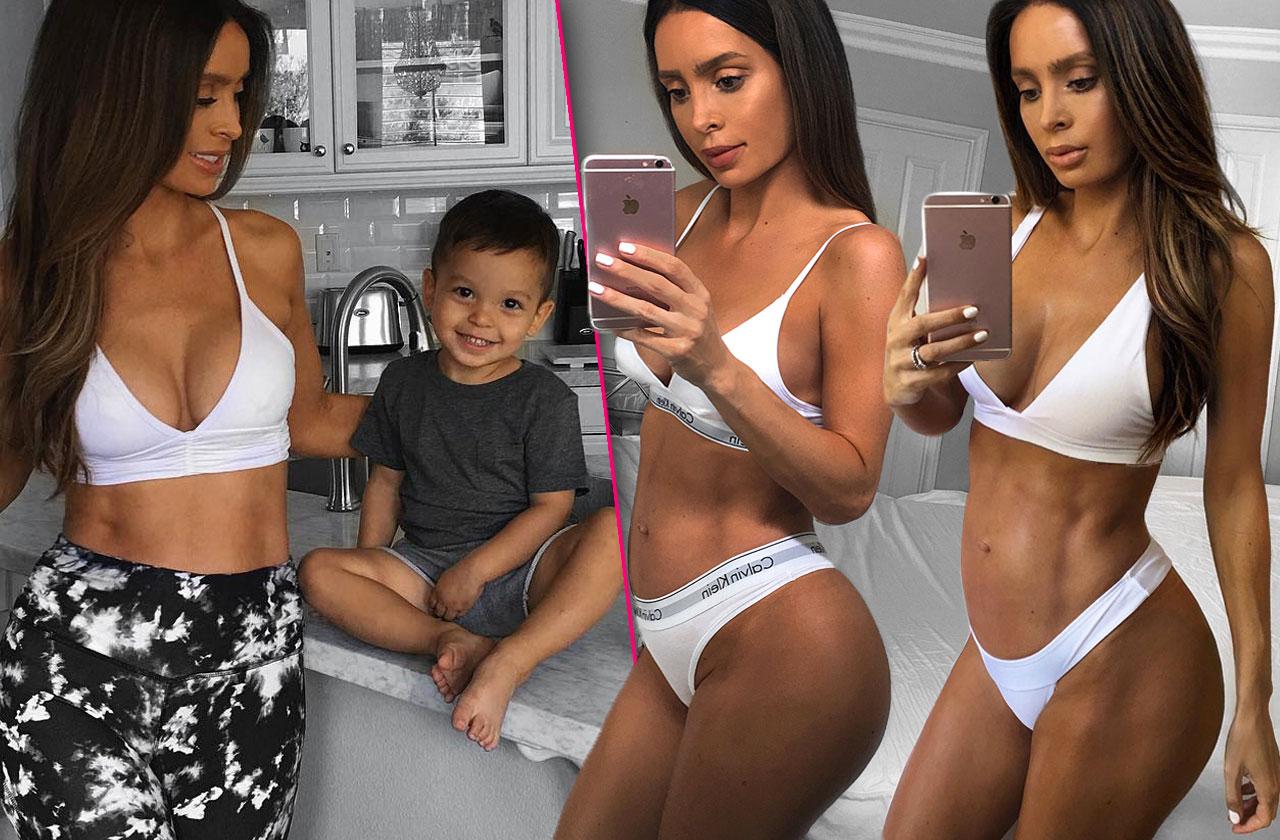 Article continues below advertisement
"On November 23 and 24, 2009, Stage was employed by Defendant as a model in Santa Monica, CA," the court papers read. "Plaintiff and Defendant agreed that Stage would be compensated at a flat rate of $15,000 for two days of work."
Although she was to be paid when the shoot ended, Playboy did not issue the check until January 11, 2010 despite "repeated demands for payment."
Because she was paid over thirty days after she completed her work with Playboy, she claims that according to Labor Code Section 203, "an employee's wages shall continue as a penalty until paid or for a period of up to 30 days from the time they were due."
"Stage is entitled to a penalty in the amount of $255,000, which is her rate of pay of $7,500 multiplied by 30 days," the papers read.
She also asked that the Defendant pay for her attorney fees.
Article continues below advertisement
But Playboy wasn't having it, as they denied "each and every allegation" brought against them in her complaint.
They claim Stage failed to "exhaust her administrative remedies." They also allege that her claims are "unreasonable" and filed in "bad faith." Because she was an independent contractor and not an employee, they say she is not covered by section 203.
Playboy then filed a cross-complaint for damages claiming Stage breached her contract!
"Stage agreed, among other things, that she would keep the terms and conditions of the agreement 'completely confidential,' the cross-complaint read. "Stage breached her obligations under the Agreement by, among other things, disclosing the Agreement's compensation terms."
Playboy claims they have suffered damages in her breach of contract. They asked for compensatory damages, consequential damages, injunctive relief, restitution, attorney fees, costs, interest at the legal rate, and other and further relief the Court may deem just and proper.
Article continues below advertisement
In Stage's response, she claims, "although Playboy does not expressly say so in the cross-complaint, it clearly suggests that Ms. Stage waived her right to ever sue Playboy to enforce her right to Playboy's immediate payment of her wages under Labor Code section 201 and her right to receive penalties under Labor Code section 203."
The case was dismissed.
Stage is welcoming her second child in October. She became known for her extremely fit figure throughout her pregnancy.
Do her diva demands shock you? Tell us in the comments!
We pay for juicy info! Do you have a story for RadarOnline.com? Email us at tips@radaronline.com, or call us at (866) ON-RADAR (667-2327) any time, day or night.