Exclusive
Bombshell Court Documents Allege Mel B 'Cocaine & Alcohol' Addiction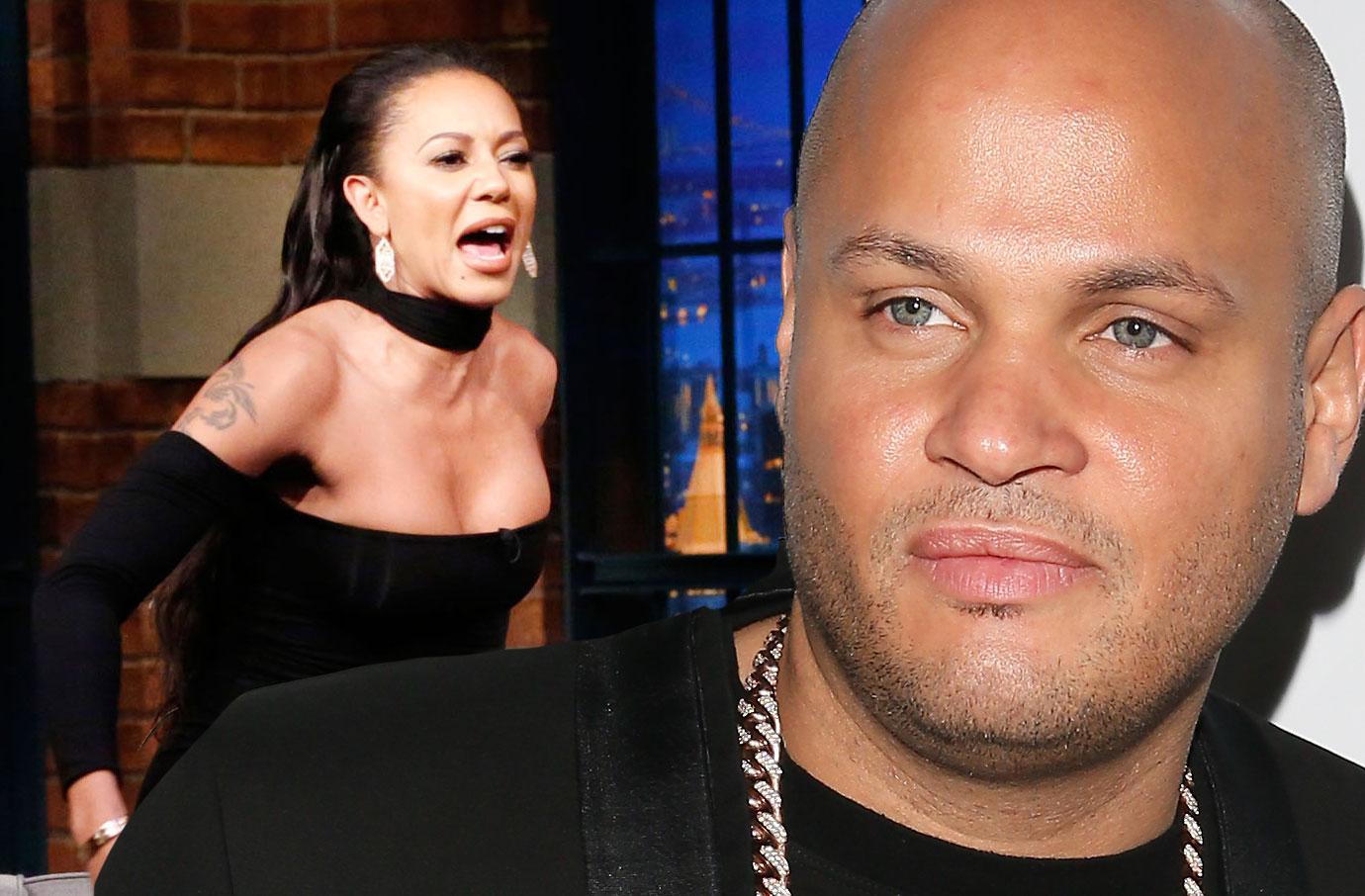 Mel B's estranged husband claims that she abuses "cocaine and alcohol" in bombshell court documents exclusively obtained by RadarOnline.com.
The explosive documents were filed by Stephen Belafonte in their nasty divorce case as he begged the judge to give him step-parent visitation with Mel B's daughter Angel, and revealed the shocking details about her alleged drug use.
"The biggest reason for my concern with respect to the safety of the children was due to petitioners have habitual and consistent addition to and abuse of cocaine and alcohol," the documents obtained by RadarOnline.com state about Mel B.
Article continues below advertisement
"To make matters worse, my fear for the children's safety was amplified due to the fact that petitioner had fired the children's nanny, who had been in the children's lives since 2010 and I do not want petitioner using drugs and drinking around the children, especially without anyone else present to care for the children."
Belafonte claimed that the former Spice Girl's addictions were long-term.
"Petitioner's drinking and drug abuse has been a major issue throughout our marriage and was witnessed by the nanny, the children, and her own therapist, Dr. Sophy. Simply put, this was a constant problem and issue in our marriage."
He submitted an exhibit of text messages with Dr. Charles Sophy, Mel B's therapist, that detailed the drug testing she agreed to.
Dated March 19, 2017, the message from Dr. Sophy read: "Good morning Stefan (sic). I want to inform you of an agreed-upon plan with Mel regarding any substance abuse and child safety.
"Today she will receive her Vivitrol shot and will do so every 30 days."
Vivitrol was commonly used as part of treatment for drug and alcohol addiction.
Article continues below advertisement
In the court documents obtained by RadarOnline.com, Dr. Sophy detailed her drug testing.
"She will begin a daily dose of Anabuse to continue indefinitely. She will have a hair test on a regular basis not to exceed more than 60 days between each test. She will also have random drug testing on a weekly basis."
Belafonte asked the judge to grant him visitation with his step-daughter, who he claims did not even know she was not his biological child before the separation.