Exclusive
Sinead O'Connor Hospitalized After Shocking Suicidal Video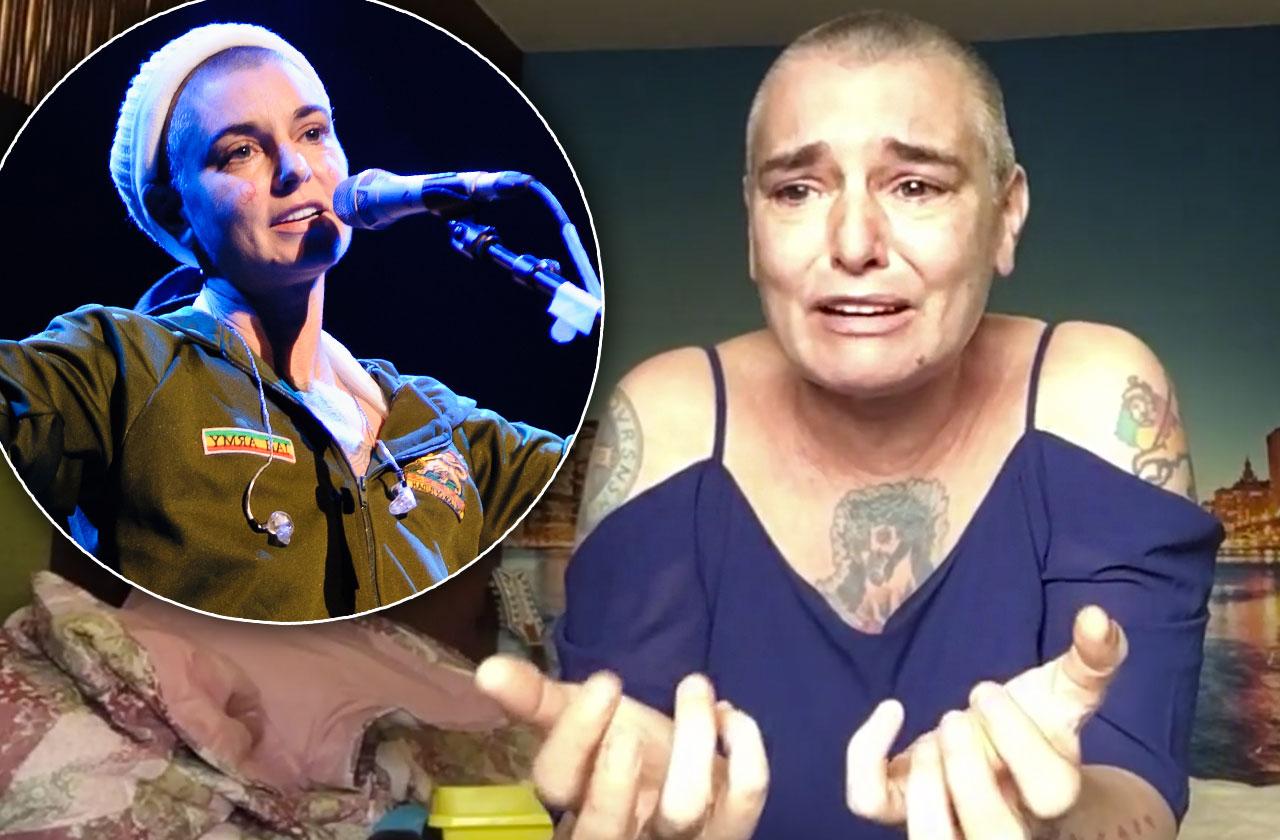 Sinead O'Connor has been hospitalized following her 12-minute breakdown video at a Travelodge motel in New Jersey, Radaronline.com can exclusively reveal.
According to the South Hackensack Police Department, cops were called to the motel on Friday after an anonymous individual saw the clip and became concerned about the singer's well-being.
"My officers went over there after receiving a call about a video and a woman in distress," Captain Robert Kaiser exclusively told RadarOnline.com. "We saw the video and realized that was our motel. So we went over to the motel to check on her. At that point she was gone and we never made direct contact with her."
Article continues below advertisement
"We heard that she has since been checked into a hospital, and we have made periodic checks throughout since."
Two motel employees claimed to RadarOnline.com that two men were seen with the 50-year-old singer on Friday, discussing taking her to a psychiatric facility for evaluation.
https://www.facebook.com/permalink.php?story_fbid=1977220849178937&id=100006731236998&pnref=story
One fellow motel guest said O'Connor would leave her door open all week during the day, and would only close it at night.
'
"The last time I saw her was on Friday getting a soda from the vending machine," the eyewitness said. "She was staying on the second floor."
According to police and motel staff, O'Connor's black Chevrolet is still parked in the Travelodge lot.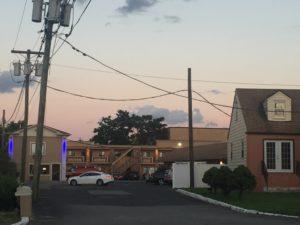 "Her car is still there and can be, because she is paid up over the next 30 days at that motel," Captain Kaiser said.
Meanwhile, neighborhood fans showed up with flowers and food yesterday in an effort to help the troubled star, but were all turned away when they were told she was no longer at the motel.
Article continues below advertisement
On Monday, a rep took to the singer's Facebook page to ensure fans she was safe.
https://www.facebook.com/permalink.php?story_fbid=1979199738981048&id=100006731236998&pnref=story
In the video O'Connor posted last week, she mentioned past thoughts of suicide.
"I'm fighting, fighting, fighting, fighting," she sobbed, "Like all the millions and millions that I know I'm one of — to stay alive every day," she said. "I want everyone to know what it's like, that's why I'm making this video. Mental illness, it's like drugs, it doesn't give a s**t who you are, and, equally, what's worse, it's the stigma. It doesn't give a s**t who you are."
"I'm invisible. I don't matter a shred to anyone," she continued. "No one has come near me. I've died a million times already with the pain of it."
"If it was just for me I'd be gone. Straight away back to my mum... because I've walked this earth alone for two years now as punishment for being mentally f***ing ill and getting angry that no one would f***ing take care of me."
We pay for juicy info! Do you have a story for RadarOnline.com? Email us at tips@radaronline.com, or call us at (866) ON-RADAR (667-2327) any time, day or night.