WATCH Michelle Carter Sentencing In Teen Text Killer Case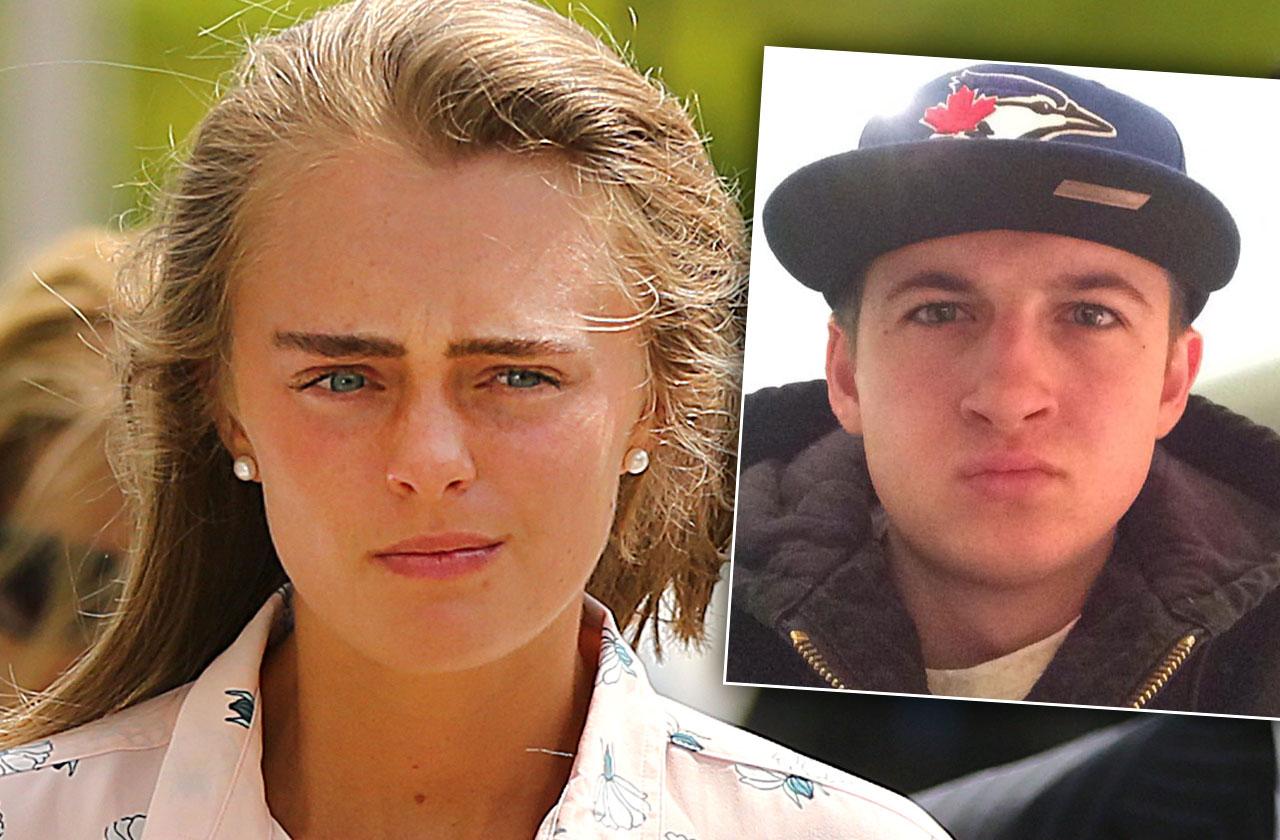 .
UPDATE 2:40 PM The judge called a 10 minute recess. He will announce the verdict after he returns.
Conrad Roy's father and sister gave emotional statements to the court about their loss and Carter cried during their testimony. A letter from his mother was read to the court where she said: "I still cannot come to terms that another person who knew and described how much they loved another person would want to inflict so much pain," about Carter.
Article continues below advertisement
The prosecutor asked the judge to sentence Carter to seven to 12 years in prison. Her attorney asked for five years supervised probation.
UPDATE 1:30PM: Michelle Carter arrived at the courthouse in Taunton, MA and went through the security metal detectors. She was wearing a white short-sleeved blouse and red pants and was accompanied by her parents.
Michelle Carter will find out if she is going to prison for the involuntary manslaughter of her late boyfriend when the judge on the case announces her sentence at 2 pm EST.
The Massachusetts woman recently was found guilty of encouraging Conrad Roy III to commit suicide after sending him thousands of sadistic text messages.
Carter was just 17 when she committed the crime, and the judge previously said she would be sentenced as a juvenile in the case that shocked the nation.
Roy's aunt, Kim Bozzi, begged Judge Lawrence Moniz to lock Carter up for 20 years.
"Take away the spotlight that she so desperately craves," Bozzi pleaded in a letter to the court. "Twenty years may seem extreme, but it is still twenty more than Conrad will ever have."
Article continues below advertisement
Carter's father, however, requested the judge show leniency on his daughter.
"I pray to God you will take into consideration that Michelle was a troubled, vulnerable teenager in an extremely difficult situation and made a tragic mistake," he wrote to Judge Moniz.
Carter's cruel text messages were presented during the June 2017 trial, with prosecutors presenting thousands of shocking examples of her deadly encouragement.
"You can't think about. You just have to do it. You said you were gonna do it. Like I don't get why you aren't," she wrote to 18-year-old Roy on one occasion.
Another message she sent to Roy read: "You are ready and prepared, all you need to do is turn on the generator and you will be free and happy."
"I thought you wanted to do this. This time is right and you're ready," Carter sent to Roy in another cruel message. "You just need to do it. You can't keep living this way. You just need to do it like you did the last time and not think about it and just do it, babe. You can't keep doing this every day."
Article continues below advertisement
Roy eventually killed himself in his truck in a Kmart parking lot in 2014, using a generator to fill the vehicle with carbon monoxide — at the encouragement of Carter.
Carter later confessed in a text that she was complicit in the teen's suicide.
"I was on the phone with him and he got out of the car because it was working and he got scared and I f***ing told him to get back in Sam," she sent in a text message to her friend Samantha Boardman, who testified for the prosecution during the trial.
Although the state of Massachusetts has no law against encouraging someone to take their own life, Judge Moniz found Carter's actions to be involuntary manslaughter as a result of her "wanton and reckless" actions, and he said he would reveal his decision on her sentence on August 3.
We pay for juicy info! Do you have a story for RadarOnline.com? Email us at tips@radaronline.com, or call us at 800-344-9598 any time, day or night.