Put On Blast! Joss Whedon's Ex-Wife Says He Had Numerous Affairs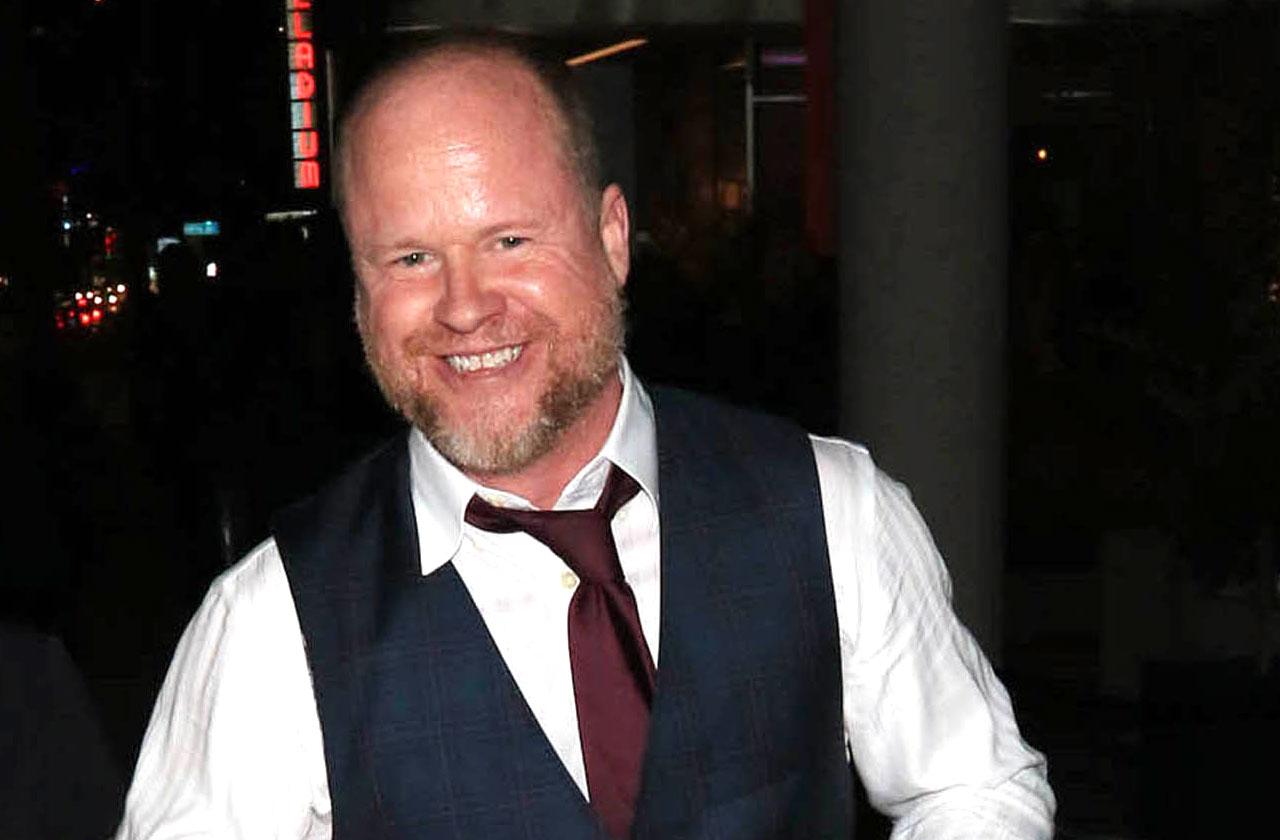 Joss Whedon's ex-wife is putting the director on blast, slamming him for being a hypocrite "preaching feminist ideals."
In a cutting essay for The Wrap, Kai Cole, who was married to Whedon for 16 years, revealed he cheated on her several times over the course of their marriage.
"He hid multiple affairs and a number of inappropriate emotional ones that he had with his actresses, co-workers, fans and friends, while he stayed married to me," Cole wrote. "I loved him. And in return, he lied to me. A lot."
Article continues below advertisement
Whedon, 53, is the geek brain behind Buffy: The Vampire Slayer, and has long been celebrated as a champion of women's rights and opportunities. He's currently guiding reshoots on the highly anticipated Justice League movie, and is also scheduled to helm a big-screen Batgirl film for Warner Bros.
But Cole, who finalized their divorce last year, says he is, "not who he pretends to be."
"He always had a lot of female friends, but he told me it was because his mother raised him as a feminist, so he just liked women better," she wrote. "He said he admired and respected females, he didn't lust after them. I believed him and trusted him. On the set of Buffy, Joss decided to have his first secret affair."
Cole reveals in the essay she has been battling Complex PTSD, and struggles to make sense of everything that has happened to her.
"My entire reality changed overnight, and I went from being a strong, confident woman, to a confused, frightened mess.
"Despite understanding, on some level, that what he was doing was wrong, he never conceded the hypocrisy of being out in the world preaching feminist ideals, while at the same time, taking away my right to make choices for my life and my body based on the truth.
Article continues below advertisement
"He deceived me for 15 years, so he could have everything he wanted.
"I believed, everyone believed, that he was one of the good guys, committed to fighting for women's rights, committed to our marriage, and to the women he worked with.
"But I now see how he used his relationship with me as a shield, both during and after our marriage, so no one would question his relationships with other women or scrutinize his writing as anything other than feminist."
The fallout has been immediate, with the longtime Whedon fansite, Whedonesque announcing Monday that it's "closing down" and will become a read-only site.
Whedon's agent did not respond to Radar's request for comment, but a spokesperson for the director told The Wrap: "While this account includes inaccuracies and misrepresentations which can be harmful to their family, Joss is not commenting, out of concern for his children and out of respect for his ex-wife."
Does this scathing essay change your view of Whedon? Let us know in our comments section.
We pay for juicy info! Do you have a story for RadarOnline.com? Email us at tips@radaronline.com, or call us at 800-344-9598 any time, day or night.