Meet The Guys Who Can Get You VIP Access To The VMAs, The Oscars, & More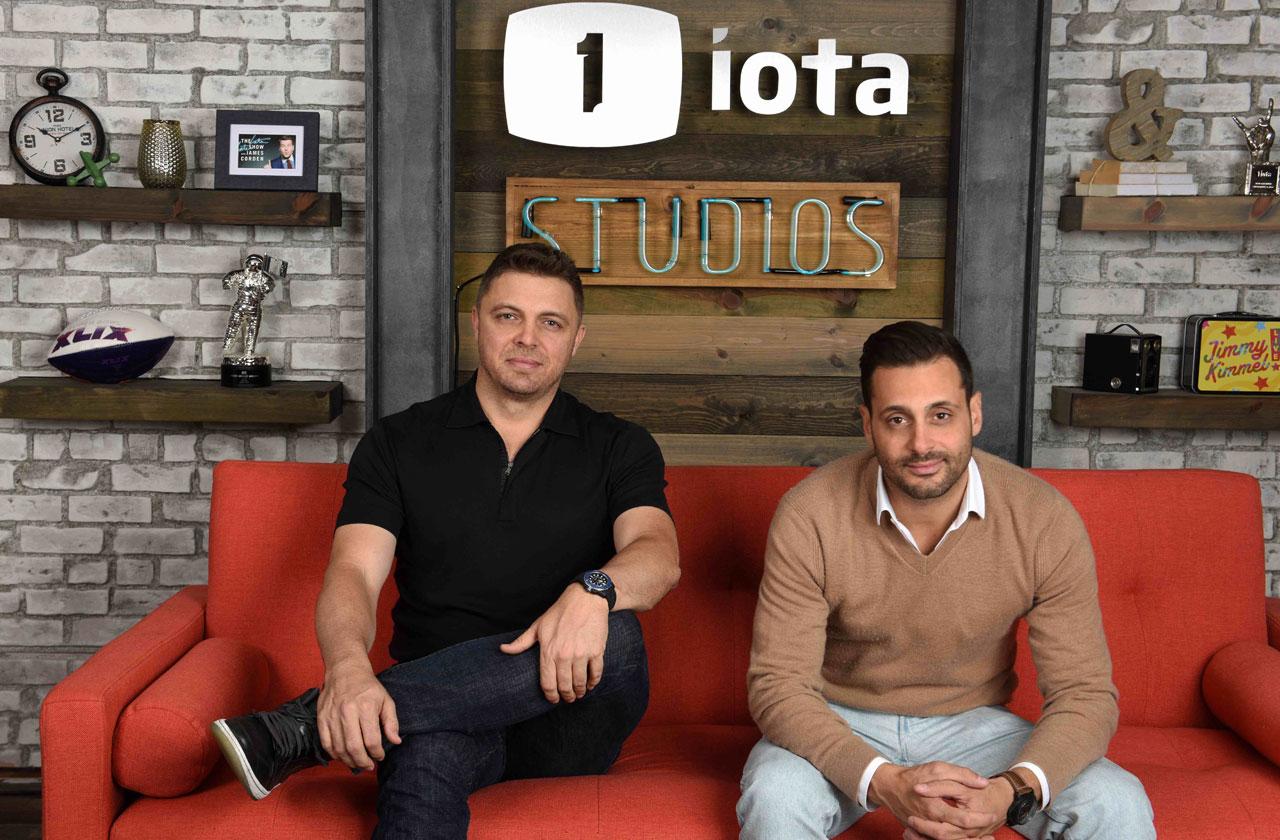 15 years ago, cousins Rob Crawford and Ben Biscotti started their production company 1iota from almost nothing. The hope? To give die-hard fans easy access to some of show business' most exciting and exclusive events.
Now, millions of tickets later, the concept behind the company has become vital to the entertainment industry. In 2016 alone, 1iota sent over one million fans to at least 3,300 events around the world. From the MTV Video Music Awards and the Oscars to the Super Bowl Halftime Show and the iHeartRadio Music Festival, 1iota is taking fans from the living room couch to the front row seat.
Article continues below advertisement
Rob and Ben spoke with RadarOnline.com exclusively about 1iota and how fans can take advantage of all the amazing opportunities it has to offer. Read through to learn how 1iota can connect you with a once-in-a-lifetime experience you'll never forget!
RadarOnline.com: What exactly is 1iota and what service does it provide?
Rob: We're a unique company in the sense that we connect thousands of fans with all kinds of events in the entertainment world. It could be popular TV shows, red carpet events, sporting events, movie premieres, festivals — it goes on and on. We work behind the scenes with clients, making sure they have solutions all the way from event management, ticketing, fan engagement, and casting, to deep dive data and analytics and on-site logistics.
RadarOnline.com: How did you get involved in this type of business? What made you realize there was a need for providing shows with fans?
Ben: Rob was a casting director for MTV in the 90s, during the MTV Spring Break, TRL era, and I was on a path to becoming a lawyer. I began working with Rob my last year in college, and we noticed there was a growing need within MTV to provide fans for their projects and that these live audience shows were becoming increasingly more popular. We also began to realize that the more authentic fans we could provide for these shows, the better the end result was. The energy was better, the artists performing were more comfortable, the hosts were more engaged with the audience, and MTV was happier at the end of the day. Shortly thereafter, we decided to combine forces, utilizing Rob's experience and contacts in the business and my legal and business acumen. We formed this company to provide the services we were doing for MTV to all networks, brands, and production companies nationwide.
Article continues below advertisement
RadarOnline.com: How do tickets work? Is it first come first serve, or is it a lottery?
Rob: It just depends on the event. We do all kinds of events, from first come first serve to lottery all the way to casting. It really depends on what the client wants and what the needs are for that particular project.
RadarOnline.com: You've provided fans for The Oscars, The VMAs, and The Tonight Show with Jimmy Fallon. What are some other shows fans can get tickets to via your site that they might not know about?
Article continues below advertisement
Rob: There are a bunch of high profile events that happen throughout the year in addition to all the other daily shows that we work on — the one-offs we call them that kind of pop up here and there. For instance, we'll provide the audience for live tapings of Will & Grace. We do the iHeartRadio music festival in Vegas every year, which is an incredible event, one of the biggest line ups you'll see. There are also a bunch of different daytime shows from The View and The Chew to Good Morning America all the way to late night shows, sports, sitcoms, and game shows.
Ben: We have also added a bunch of feature film premieres and advanced screenings into our world. They're great opportunities for fans to get close to their favorite actors.
RadarOnline.com: What tips would you give fans who are trying to see a really sought after show? How can they better their odds of securing tickets?
Ben: We're always looking for the most authentic, real fans for our events. That's the bottom line. We recommend you always leave us some type of comment in our comment box when you submit your request, telling us that you're a super fan of this show or why you're the most diehard fan of that artist performing. Maybe a cool story that relates to the band or the artist. That could help your chances. When we do social ticket lotteries, do every social task that we ask and earn additional lottery entries, and maximize your opportunity there. Further, show up at our events if you have a reserved ticket. We track your attendance history, and we're more likely to choose those fans that have a history of actually showing up to the event as opposed to those fans that reserve a ticket and never show up.
Article continues below advertisement
RadarOnline.com: How many fans would you say you've provided with tickets over the years?
Rob: We've ticketed millions of fans over the course of 15 years. Last year was 1.5 million. So maybe 8-10 million when you count the early years when we were growing and learning. Last year we did 3,300 events, which for a company of our size is amazing. So you're sending that many fans to 3,300 different experiences in the course of a year. It's really something cool to think about.
Do you want a chance to see your favorite band or show live? Visit 1iota.com to register and start getting tickets today!