U.S. Ambassador: North Korean Missile Was A 'Clear & Sharp Military Escalation'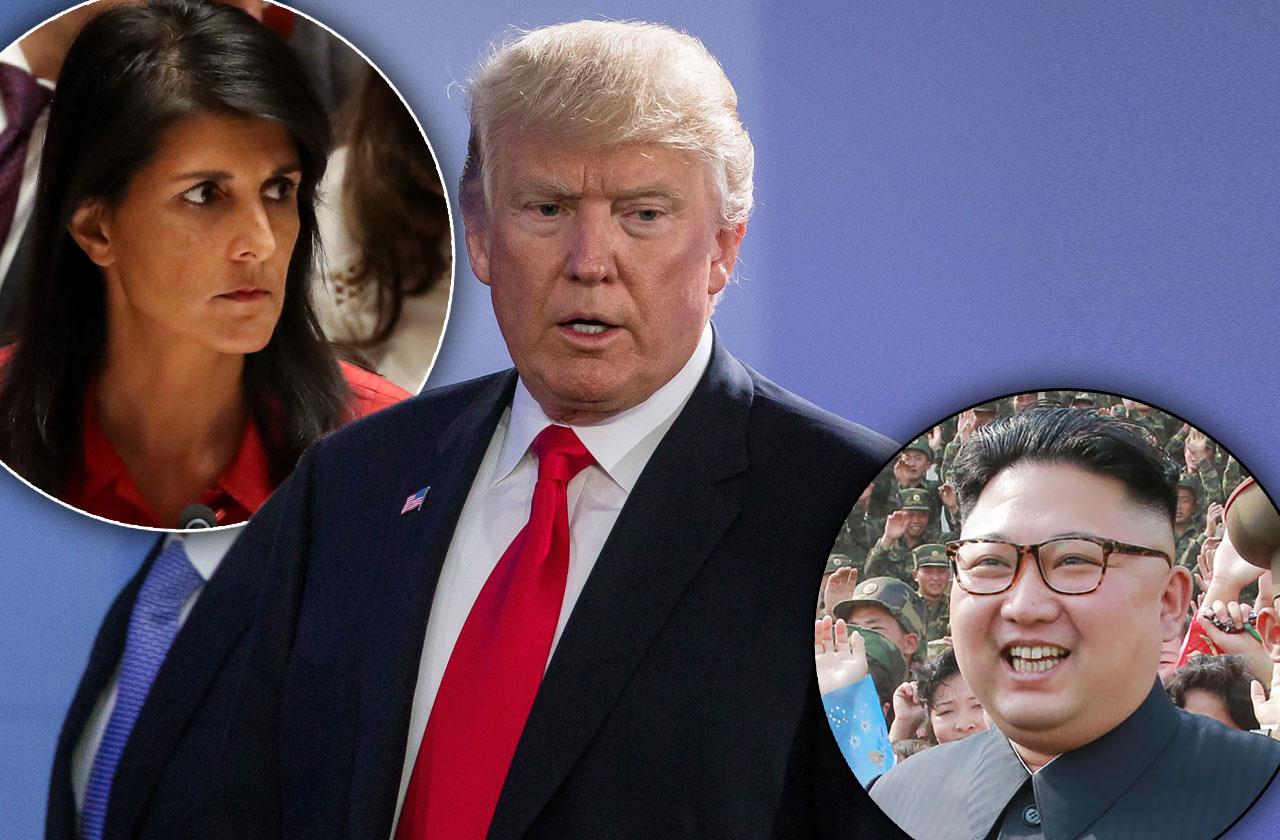 The ballistic North Korean missile launched by Kim Jong Un this past Tuesday on 4th of July has caused a havoc in the United States, and yesterday, the U.S. ambassador of the United Nations fired back.
As RadarOnline.com can reveal, this past Wednesday, at a UN Security Council meeting, ambassador Nikki Haley called North Korea's intercontinental missile launch a "clear and sharp military escalation."
Article continues below advertisement
"The U.S. is prepared to use the full range of our capabilities to defend ourselves and our allies," stated Haley.
While the United States has not taken direct action, she stated it is very much on the table if the violent activity continues.
The ambassador added: "One of our capabilities lies with our considerable military forces. We will use them if we must, but we prefer not to have to go in that direction."
Haley also urged China and other North Korean allies to stop encouraging the Pyongyang regime – or their good relationship with the U.S. could suffer.
"There are countries that are allowing, even encouraging, trade with North Korea in violation of UN Security Council resolutions," Haley said.
Calling out Noth Korean allies, she stated: "Such countries would also like to continue their trade arrangements with the United States. That's not going to happen."
Article continues below advertisement
Referring to the fact that 90% of North Korea's trade is with China, the ambassador continued: "Much of the burden of enforcing UN sanctions rests with China. We will work with China ... but we will not repeat the inadequate approaches of the past that have brought us to this dark day."
Donald Trump also made allegations against China, as he tweeted on Wednesday morning: "Trade between China and North Korea grew almost 40% in the first quarter. So much for China working with us - but we had to give it a try!"
As RadarOnline.com has reported, North Korean dictator Kim Jong Un fired off an apparent intercontinental ballistic missile into waters near Japan – and experts claimed it could have reached Alaska.
President Donald Trump took to Twitter to bash Jong Un, writing: "North Korea has just launched another missile. Does this guy have anything better to do with his life? Hard to believe that South Korea….. and Japan will put up with this much longer. Perhaps China will put a heavy move on North Korea and end this nonsense once and for all!"
Vincent K. Brooks, the American general leading U.S. troops in South Korea claimed on Wednesday that despite the North Koreans' "repeated provocation," the U.S. in maintaining "patience and self restraint" for now.
We pay for juicy info! Do you have a story for RadarOnline.com? Email us at tips@radaronline.com, or call us at (866) ON-RADAR (667-2327) any time, day or night.