Exclusive
'We Want You Home!' Donal Logue's Ex Pleads For Daughter's Return Amid Investigation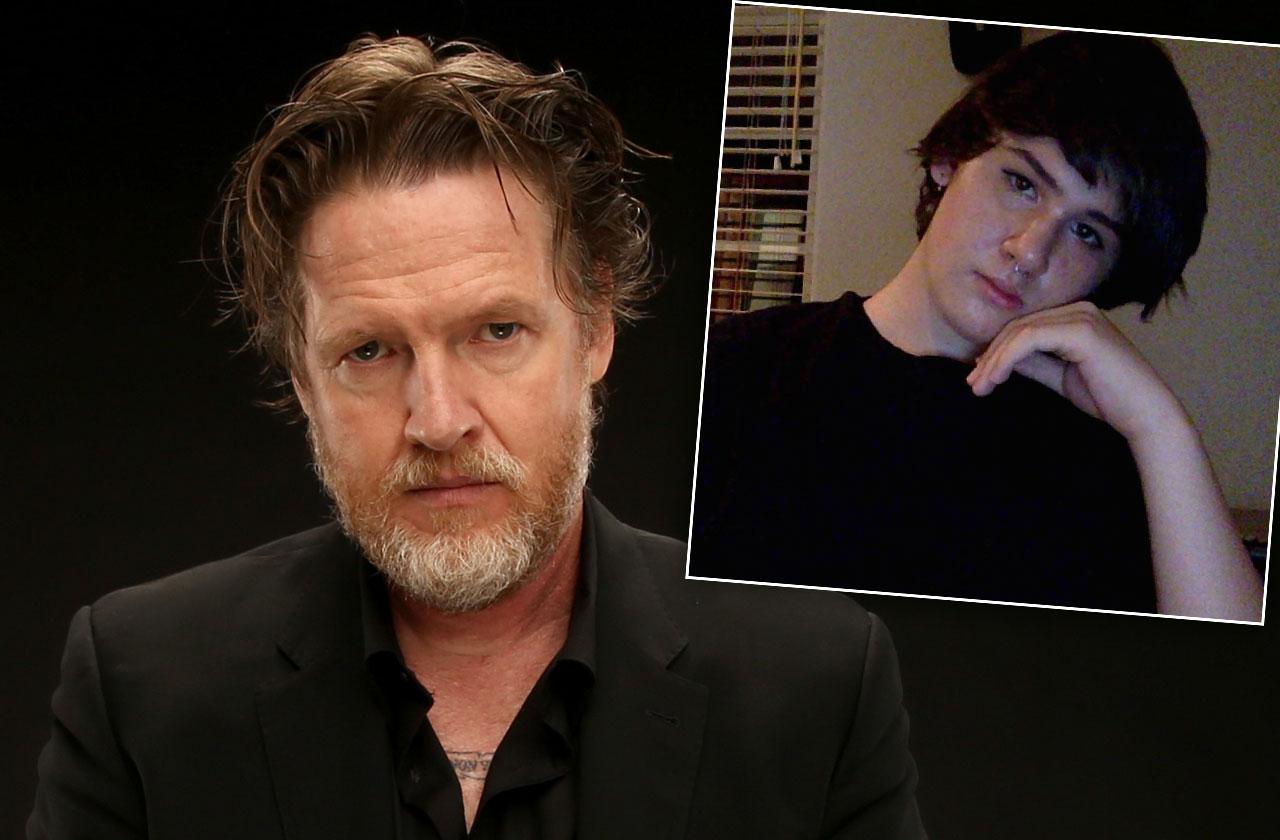 Donal Logue is still searching for his missing daughter, Jade, RadarOnline.com can exclusively reveal.
Donal's ex, Kasey Smith, posted a heartbreaking video on Twitter late Sunday evening to beg for the 16-year-old's return.
"Jade's gender and her sexual orientation does not matter here," Kasey pleaded. "What matters here is that there's a child out there – my baby, Donal's baby – out there missing."
Article continues below advertisement
"Jade's story is for Jade to tell," she added. "When and if she's ever ready to tell it. And let that be hers."
As RadarOnline.com previously reported, the Gotham actor's child was born male, but transitioned to female. Jade even tweeted about her life as a transgender, saying: "shoutout to being trans cant wait to be assaulted for absolutely no reason other than existing sic."
https://www.facebook.com/photo.php?fbid=10154493268766050&set=a.53768126049.77322.539166049&type=3&theater
"This is my daughter, Jade," he captioned an old photo of the teen. "It's one of my favorite photos of her taken from a happier time (thanks, Natasha Cotroneo). I love all people and have met tons, but honestly (I'm biased) there's never been a more loving, innocent, cuddly child than Jade. I love her and who she is and her tribe is strong (I've met many wonderful people through Jade), but there are some predators who swim among their ranks knowing they're dealing with sweet, trusting souls. We want you home Jade. Whoever knows where she is, whoever may be with her-- clearly this thing has become big and crazy. The net has been flung far and wide and luckily, I have dogged teams from the NYPD, FBI, and others involved. The point is, you may have had good intentions to help her, but I'm sure you realize that this situation is bigger than you could've anticipated."
Article continues below advertisement
"It's okay," Donal insisted. "Just drop her off. Let her get back in touch with her mother, Kasey, or me -- we'll take her back, with hugs and no questions asked. Contact us If you have any information regarding Jade's disappearance or Detective Frank Liuzzi at 718 636 6547. There is an 'out' for this situation that works for all involved. We promise."
But, there have not been any updates in the case since last week.
"There are no updates in the investigation," a NYPD public information officer confirmed to RadarOnline.com. "The person is still missing."
Stay with RadarOnline.com for more.
We pay for juicy info! Do you have a story for RadarOnline.com? Email us at tips@radaronline.com, or call us at (866) ON-RADAR (667-2327) any time, day or night.