DeMario FIRED From His Job Amid Sexual Assault Allegations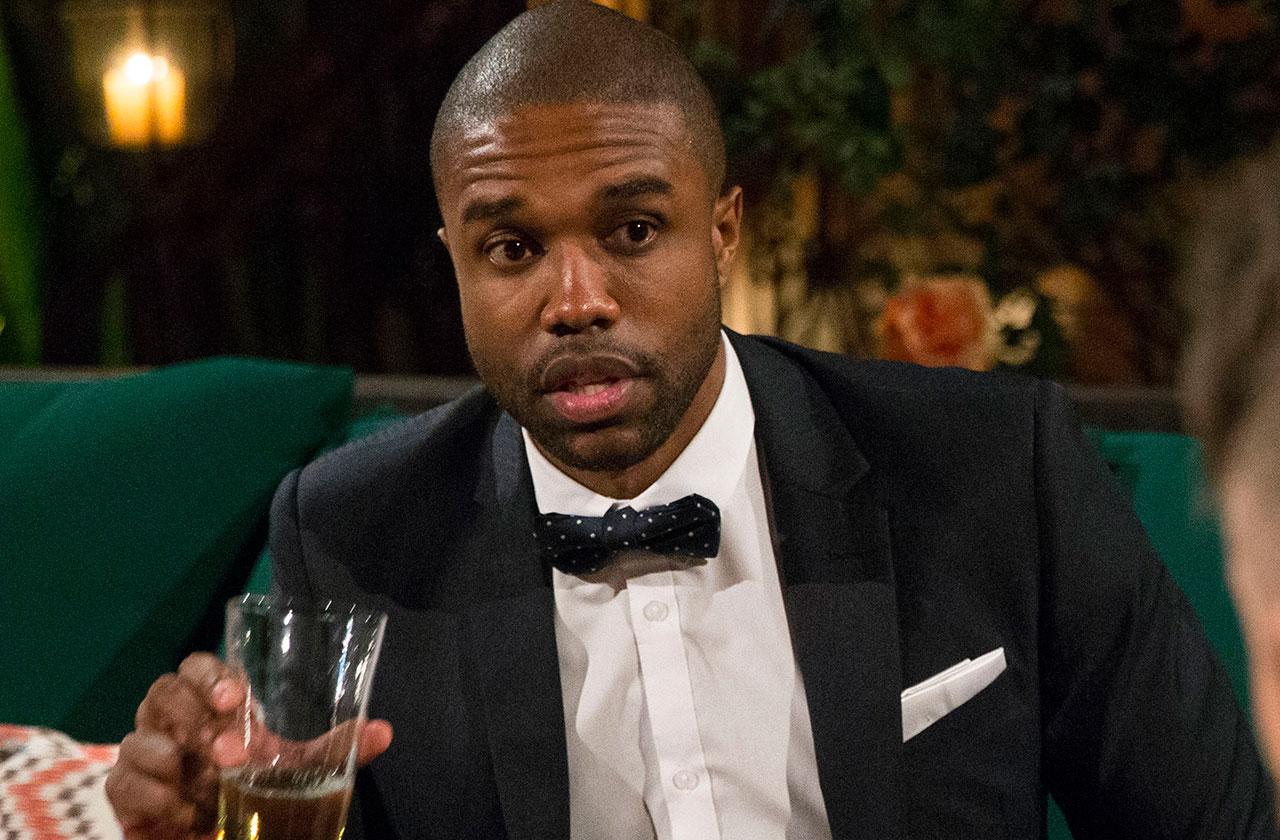 DeMario Jackson's name has been dragged through the mud since the explosive Bachelor in Paradise scandal that made headlines all around the globe. The disgraced reality star's reputation has been so tarnished that it's even cost him his real life job.
Jackson, who is currently hiding out at a relatives house in hopes of avoiding media attention, reveals to Inside Edition that he got fired from his gig as an executive recruiter in Southern California as a result of claims made by costar Corinne Olympios that he sexually assaulted her during filming of season four.
Article continues below advertisement
"My character has been assassinated, my family name has been drug through the mud," Jackson told the outlet. "The only thing I want is for the truth to come out. I feel like the truth will be able to come out in those videos."
"So, you want those videotapes to come out?" IE reporter Jim Moret asked, in which Jackson replied, "Yes, sir."
When asked who's to blame, DeMario quipped, "I don't blame anyone right now, all I want are the tapes."
As RadarOnline.com previously reported, production was shut down due to "allegations of misconduct" during an alleged pool hookup between Jackson and Olympios.
Olympios has come forward with claims she's a "victim" in the scandal and his since released a statement through her new publicist and attorney:
"I am a victim and have spent the last week trying to make sense of what happened on June 4. Although I have little memory of that night, something bad obviously took place, which I understand is why production on the show has now been suspended and a producer on the show has filed a complaint against the production," she said.
Article continues below advertisement
"As a woman, this is my worst nightmare and it has now become my reality. As I pursue the details and facts surrounding that night and the immediate days after, I have retained a group of professionals to ensure that what happened on June 4 comes to light and I can continue my life, including hiring an attorney to obtain justice and seeking therapy to begin dealing with the physical and emotional trauma stemming from that evening."