Exclusive
Caitlyn Jenner's Former Brother-In-Law Spills Her 'Weird' Secrets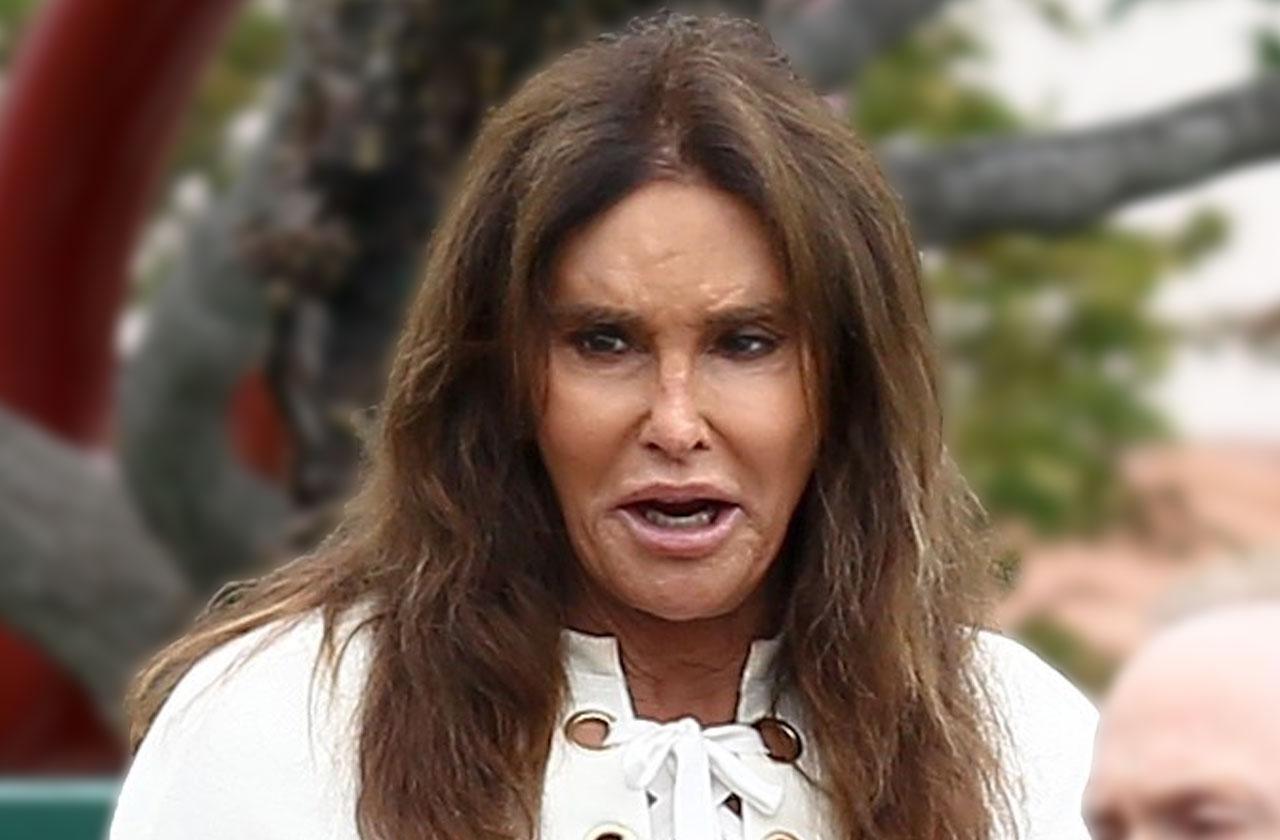 Caitlyn Jenner spilled a lot of secrets in her new book The Secrets of My Life, but RadarOnline.com has exclusively learned that there are many more skeletons she would rather keep in the closet!
In a bombshell exclusive, Jenner's family revealed to RadarOnline.com that years before marrying Kris Jenner, the decorated decathlete, then known as Bruce, confessed he was a woman and often posed naked in front of the mirror!
Article continues below advertisement
Joseph Presti, who has a son with the reality star's younger sister Lisa Jenner, claims 67-year-old Jenner who was still Bruce at the time made comments about transitioning around the time of his earlier marriages to Chrystie Scott and Linda Thompson. But family members didn't take it seriously.
"I was told when she was younger, maybe in her 20s or 30s, she quipped of being a girl," revealed Presti.
"They didn't know how serious it was or what to think. They thought it was a joke."
And Chris Marulli, Lisa's ex-husband and Jenner's former brother-in-law, says he's skeptical of her reasons for coming out as transgender.
"Everything that is going on in her life is all about attention," Marulli told RadarOnline.com. "I'm not sure if she always wanted to be a girl. She just loves attention."
"To have her switch over into a woman I was even more blown away," Marulli added. "She was a b**chin' athlete and good-looking guy."
Article continues below advertisement
Marulli remembers all too well an embarrassing story Jenner's wife Kris shared with him about her handsome then-husband's over-the-top love of his looks.
"Kris said he'd stand naked in front of the mirror with his Olympic medals on for hours just staring at himself. That was one of the weird parts she told me," he revealed.
It seems Kris did far more than just gossip about her other half. Marulli blames the Kardashian matriarch for displacing Jenner's elderly father, the late William Jenner, and causing a rift with her controlling ways.
"Before she was with Kris, Caitlyn was close to her family," Marulli said. "When she was with Kris, she was estranged from them — even Caitlyn's dad and they were very close."
"Caitlyn made him move out of the house in Lake Tahoe and he had to go back to work!"
"Kris was like 'we don't need this place, let's get rid of it, you don't need to be taking care of your dad.' He was like 60 years old," said Marulli.
Article continues below advertisement
"Kris made him do all sorts of stuff," he added of the reality TV couple, who divorced after 23 years of marriage in December 2014, just months before Jenner came out publicly as Caitlyn.
Marulli said once Jenner won big in the Olympics, her life was never the same.
"After she won the gold medal everything changed and she started doing more Hollywood stuff," he said.
"Caitlyn is one of those people who unless you're a certain class of people, you're not going to be around her."
But he's not complaining too much. Even Marulli's daughter, Jenner's niece Samantha, has gotten a taste of Hollywood courtesy of their famous family.
"She got the girls' Kendall and Kylie's' old clothes so I didn't have to buy her clothes!" he laughed.
"And whatever Caitlyn wants to do, we'll support her anyway we can."
We pay for juicy info! Do you have a story for RadarOnline.com? Email us at tips@radaronline.com, or call us at (866) ON-RADAR (667-2327) any time, day or night.