Exclusive
CNN's Scottie Nell Hughes Blasts Samantha Bee For 'Bullying'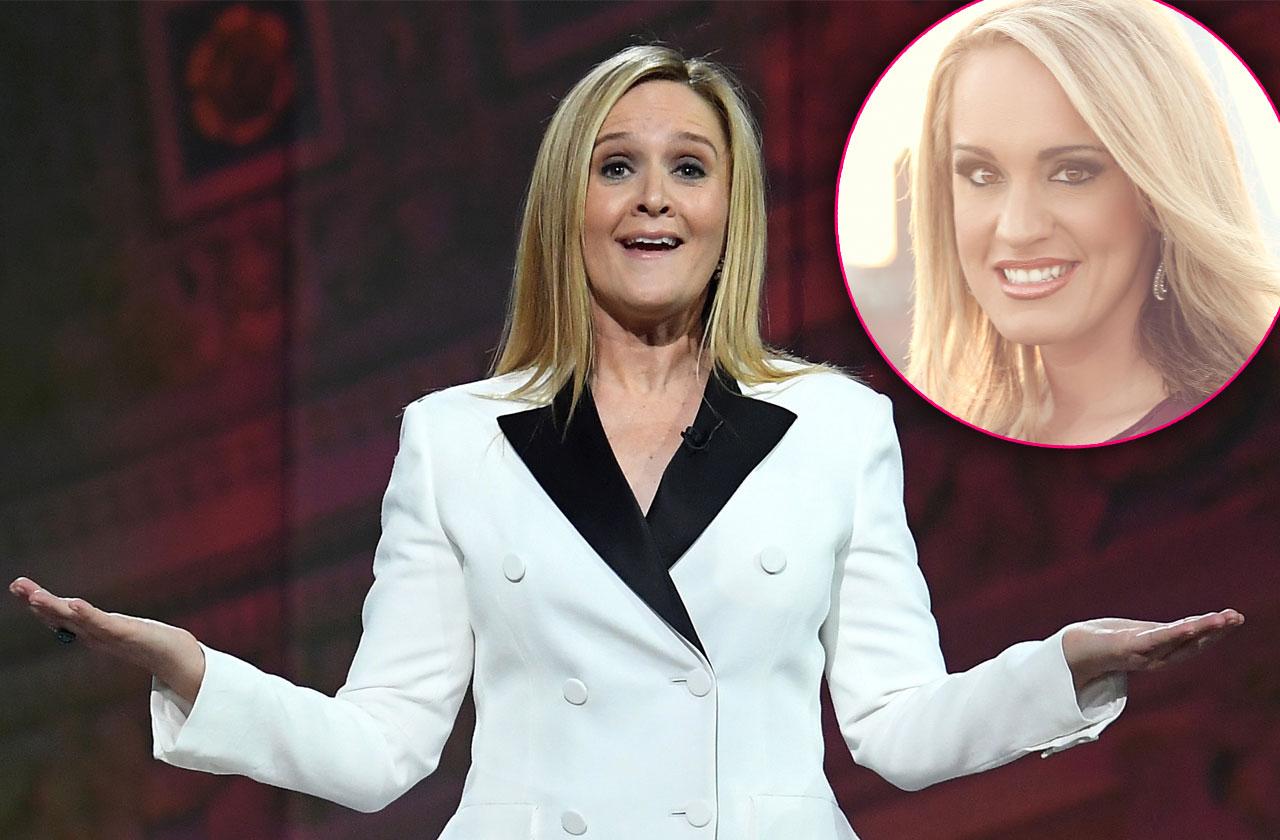 What's the old saying? The enemy of my enemy is my friend. Frequent CNN contributor Scottie Nell Hughes, a vocal supporter of President Donald Trump, found out quickly just how true that is after she and CNN topper Jeff Zucker were attacked by Full Frontal's Samantha Bee at last weekend's Not The White House Correspondents' Dinner.
The comedienne hit Zucker and CNN hard with a montage of various network "talking heads" yelling at each other and a running bit about Zucker caring only about ratings and profits.
Article continues below advertisement
Referencing Zucker's quote to the New York Times, "The idea that politics is sport is undeniable," Bee then launched a few choice words at the ultra-conservative Hughes, specifically about on of her on-air flubs.
"It's certainly undeniable that CNN treats it politics like sport right down to sending players on the field despite their evident brain damage," Bee said on stage.
Now the gloves are off! Immediately following Bee's televised skit, Hughes, author of Roar, wrote the following "Open Letter To Samantha Bee" which RadarOnline obtained exclusively.
Dear Samantha,

This past weekend on Not The White House Correspondents' Dinner, you attacked me, personally – on national TV – not for my political views or my never-wavering support for President Trump. Nope, you attacked my intelligence with a cheap "brain damage" insult https://www.youtube.com/watch?v=cSg9c4E3KU0 which was used to introduce video of my now infamous "mazel tov cocktail" slip-of-the-tongue. https://mediamatters.org/ video/2016/11/07/watch-cnn- trump-surrogate-confuse- molotov-cocktails-mazel-tov- cocktails/214350

Making fun of a silly verbal stumble on Live TV is fair game. But bullying with hurtful insults about someone's intelligence is not. Hypocritical bullies like you will march on Washington at the drop of a hat, to allegedly support "women's rights," but then attack and demean women who possess differing political views. Shame on you and your team of writers. You owe me a sincere apology.

A little background for the three people reading this who haven't seen it...

The day before Donald Trump's election victory over Hillary Clinton, I appeared on Don Lemon's CNN show to add some context to then-candidate Trump comparing the size of his massive solo rallies to his Mrs. Clinton's much smaller, star-studded affairs – with Beyoncé, J. Lo, Katy Perry and Jay Z. After CNN contributor Angela Rye said Mr. Trump "is not really bothered by Jay Z's lyrics," I tried to explain the two are not mutually exclusive: Mr. Trump was concerned by the size of the rallies and the hypocrisy of Mrs. Clinton aligning herself with Jay Z, whose lyrics and videos are misogynistic, reverse-racist and anti-police. I referenced Jay Z's "No Church In The Wild" video, which begins with a young black man throwing a Molotov cocktail as he flips-off the police and incites a riot.

My overall point was valid then, and it remains valid today: a presidential candidate like Mrs. Clinton should not celebrate artists like Jay Z who use their so-called art to demean women, divide our country, vilify law enforcement and incite violence. Unfortunately, my point was all but lost after I made what we in the TV news business call a "slip-of-the-tongue." When I described the opening of Jay Z's video, I said "mazel tov cocktail" instead of "Molotov cocktail." What came next was an avalanche of hate and derision from the left, and a whole lot of laughter from the right.

Of course, my late-night slip-of-the-tongue, on Live television was funny. Although it came after a long day of interviews, appearances and family commitments, I have no problem laughing at myself. But I do have a huge problem with bullying and vicious personal attacks; especially from journalists and satirists like you.

My slip was hilarious and generated jokes across the spectrum. Sometimes the jokes sting. But if they are clever and entertaining like the Saturday Night Live skits https://www.youtube.com/watch?v=r4q1L_JtMiI, I'm fine being the butt of the joke because clever satire provides a broader platform to express my position on the critical issues facing our country – always a good thing. Mr. Trump became President-elect Trump by a razor-thin margin the day after my silly slip-of-the-tongue. Trust me, that and Neil Gorsuch quickly taking his seat on the Supreme Court make the occasional stings far less painful.

It's ironic that you claim your event was conceived to "honor journalism" and then you marched on stage to personally attack a journalist with differing political views. I doubt you'll have the guts to apologize, as you did when you shamelessly mocked cancer patient Kyle Coddington's "Nazi" haircut. But ya never know!

Either way, Game on Samantha Bee! Anytime you want to square off and talk, face-to-face, about the real issues facing Americans, Live, without your writers propping you up with scripted lines and insults, I'm happy to oblige. Hopefully our dialogue will move the conversation forward, with a better understanding of the issues and proposed solutions, from both sides of the political spectrum. Because that's what's best for journalism and the nation at large. You can leave demeaning attacks on women to Jay Z.

-Scottie Hughes

We pay for juicy info! Do you have a story for RadarOnline.com? Email us at tips@radaronline.com, or call us at (866) ON-RADAR (667-2327) any time, day or night.