Alan Thicke's Widow Claims His Sons Want To Turn His Ranch Into Pot Plantation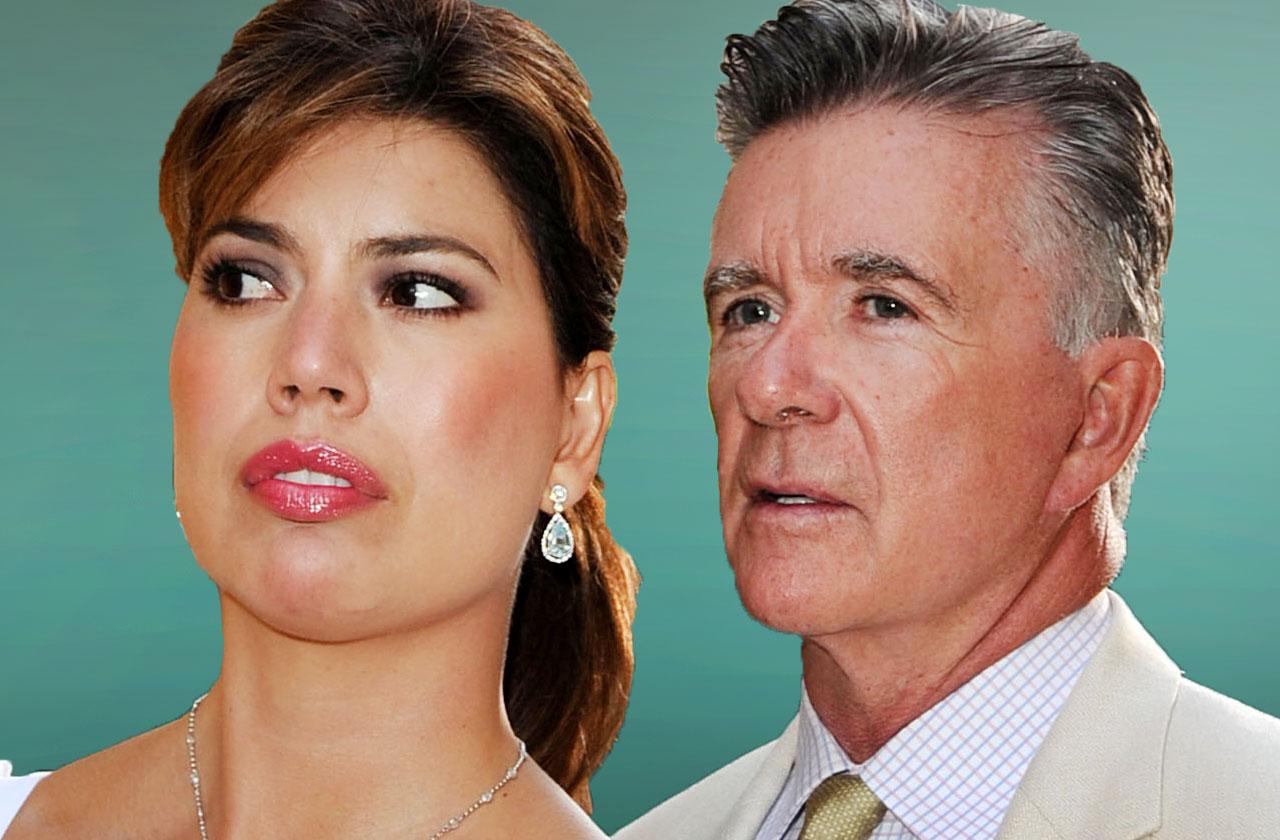 Alan Thicke's widow Tanya Callau's legal battle with his family over her prenup has gotten even nastier.
The late actor's wife claims that his sons Brennan and singer Robin previously proposed to her that they turn Alan's Carpinteria, California, ranch into a marijuana plantation, according to PEOPLE via her attorney.
And Callau's legal eagle Adam F. Streisand alleged the sons filed Tuesday's court action petition against her out of retaliation when she declined the weed ranch idea.
Article continues below advertisement
"Since Alan died, his sons have been haranguing her to let them turn America's dad's homestead into a massive pot plantation," attorney Streisand, wrote in a statement to PEOPLE. "When she said no, they filed this bogus lawsuit and smeared her in the tabloids.
"They're just trying to bully a woman whose only crime is loving their father with everything she had for 17 years."
As RadarOnline.com readers know, Alan's third wife is allegedly claiming that the prenuptial agreement she had signed before their 2005 marriage is now invalid. And in court documents filed Tuesday in L.A. County Superior Court, his sons Brennan and Robin, co-trustees of the living trust Alan had set up before his death, filed a new petition in order to "honor the memory of their father, protect his legacy, and prevent his testamentary intentions from being undermined by avarice and overreaching of his third wife, Tanya Callau."
According to the May 16 petition, Alan had bequeathed his children — Robin, Brennan and Carter — his Carpinteria, California, ranch, a majority of his personal effects and over half his remaining estate.
Callau, according to her prenup and the trust, was to walk away with furnishings from the ranch, half a million dollars from a life insurance policy, a quarter of Thicke's personal effects, all of the actor's pensions and union death benefits and a percentage of whatever remained from the estate.
Article continues below advertisement
Alan also reportedly provided that Tanya may live in the ranch after his death so long as she maintains the property and expenses.
However, Alan's sons now claim Callau is insisting that the prenup she signed is invalid and that she's making a grab for more than the actor thought she deserved.
As PEOPLE reported, in February 2016, the most recent iteration of Alan's trust was signed; the two brothers allege that Callau did not make any complaints about the estate or prenup at that time, according to the docs.
But Callau is allegedly now claiming that the prenuptial agreement she signed over 10 years ago is invalid, according to legal papers.
The sons' attorney Alex Weingarten writes in the petition,"Now that Alan is dead, Tanya claims there are numerous problems with the Trust and the Prenuptial Agreement," including Callau's alleged claims that "she had to forego opportunities to pursue and advance her own career in order to support Alan and be his companion and partner, including raising their son Carter."
Article continues below advertisement
Meanwhile, Streisand had earlier told PEOPLE, "Tanya Thicke has never threatened to take private family matters public and she never has. It is clear that Alan's sons have chosen this distasteful public smear tactic to bully Tanya, by stirring up the tabloid media, filing a bogus lawsuit, and refusing family mediation. Tanya is still grieving the death of her beloved husband and out of respect for Alan's memory intends to handle his sons' false statements privately."
A rep for the Thicke brothers did not respond to PEOPLE's request for comment.
As RadarOnline.com previously reported, the Growing Pains star died suddenly of a heart attack at age 69 while playing hockey in Los Angeles with Carter, his son with Callau.
We pay for juicy info! Do you have a story for RadarOnline.com? Email us at tips@radaronline.com, or call us at (866) ON-RADAR (667-2327) any time, day or night.