Double-D Disaster! Dolly Parton's Breast Explodes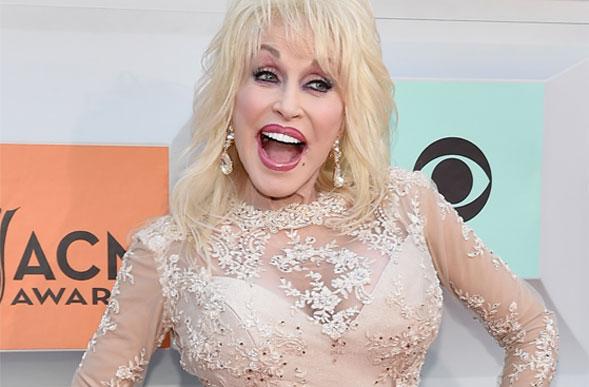 Article continues below advertisement
Now the stress on the 5-foot-1 superstar's frame from her 38DD chest is giving her severe backaches again — and docs are advising her to reduce them in size by half.
"Dolly's in agony — but she's worried if she has them reduced, her fans will revolt!" a source said. "They're her biggest assets, no pun intended, and they're as important to her stage and public persona as her thrilling voice!"
Indeed, the 89-pound blonde credits her huge chest for rocketing her career along with her brilliant songwriting and tremendous singing.
"I'm proud of my breasts," she said. "We've made each other rich and famous. I don't know if they've carried me or I've carried them."
But they nearly killed her in 1992, when she had to go under the knife so docs could remove and replace an implant that had exploded and leaked silicone into her body.
New York internist Dr. Stuart Fischer called implants "dangerous" and says silicone leaks can trigger autoimmune diseases that could kill her.
Article continues below advertisement
"They could cause illnesses like rheumatoid arthritis and lupus, which could be deadly," noted Fischer, who has not treated Parton.
Currently, doctors say if she wants to alleviate her back pain, "they'd have to reduce her breasts as much as 50 percent in size."
Cornell University surgeon Dr. Alan Gold, who also has not treated Parton, said the damage caused by the excess weight in the front could leave Dolly "a crippled hunchback."
The country diva has had several breast implants over the years. One set made her a jaw-dropping 42DD. She finally had her breasts reduced to 38DD and hates the idea of going smaller.
This isn't the first time back pain triggered by the implants has struck — she was forced to scratch a 13-date American tour in February 2008 due to blinding back pain.
She is frequently exhausted during and after a tour — in large part from dragging her humongous boobs around the stage.
Breast-reduction surgery could lift that burden — but she's refused. "It would destroy my career," Parton has complained. "I wouldn't be Dolly without them."
For more of Dolly's juiciest secrets and scandals, tune in to National Enquirer Investigates, April 12 at 9/8 central on REELZ!
We pay for juicy info! Do you have a story for RadarOnline.com? Email us at tips@radaronline.com, or call us at (866) ON-RADAR (667-2327) any time, day or night.