Lisa Rinna Blasts Costar Dorit Kemsley Over Drug Insult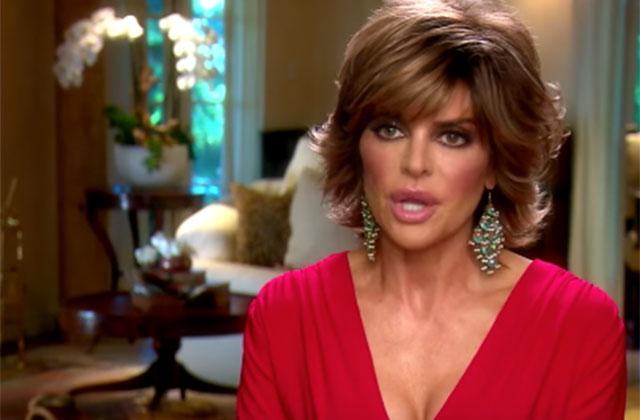 Lisa Rinna has "owned" a lot of her misguided behavior in the past and taken a lot of slack from the ladies over the last few seasons.
But one thing she would not take was Dorit Kemsley talking behind her back and insinuating to other people that she might have a problem with pills.
In started when Dorit and Rinna went over Eden Sassoon's house and bonded over smoothies. The former Melrose Place star joked she threw a Xanax in her shake and then pulled out a plastic baggie filled with different pills including vitamins and a sleeping aid.
Article continues below advertisement
Dorit then told the other women on vacation in Punta Mita, Mexico that Rinna has a pill baggie. Later on, she asked Eden flat out if she thought Rinna is "induced" in some way.
Fast-forward to Hong Kong, China (the housewives are there to support Lisa Vanderpump and her fight against the Yulin Dog Festival), and Rinna confronted Dorit about the gossip.
"I've heard some things that maybe you took the baggie as a problem," she said. "I want to make sure you're very clear that that was a joke."
Dorit brushed it off as a bonding, funny moment among girls. She said, "I never insinuated you were a drug addict. Who told you that?"
Rinna played Switzerland and claimed she had a "sixth sense" Dorit was talking about her but that seemed a little farfetched.
At lunch the next day, Rinna recalled the conversation to Eden and it sparked the pilates-owner's memory.
"Dorit came to me and asked if Lisa Rinna had a pill problem and I said no," Eden revealed.
Article continues below advertisement
She added, "I have nothing to hide, nothing to gain."
But Rinna had her own secret — "Of course I don't have a sixth sense — are you kidding? It doesn't matter how I found out — what's important here is that Dorit is talking behind my back. And for the record, I don't have a problem with Xanax."
The Real Housewives of Beverly Hills airs Tuesday at 9pm ET on Bravo.