Exclusive
Kenny Rogers Ruined My Life!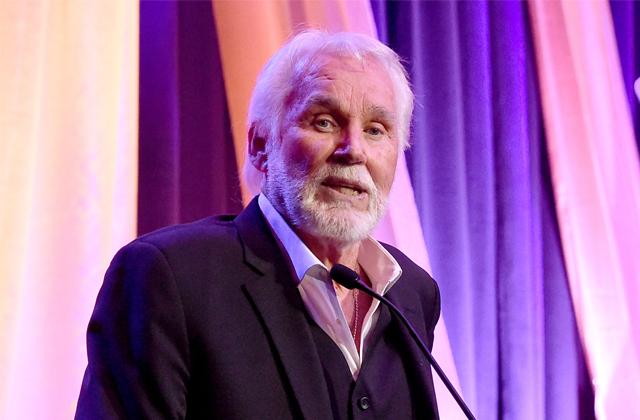 The memories of the terrible day are still traumatic and vivid for Lisa Applewhite, who filed a shocking sexual- assault suit against superstar Kenny Rogers 25 years ago.
In an exclusive interview, Applewhite, who now goes by the name Kimbell, says she blames the country singer for shattering her life, and is still trying to recover from all the furor surrounding the harrowing court case.
"It makes me angry and cringe when I see him on TV," says Lisa. "I think he's filthy scum. Absolutely, he ruined my life."
Article continues below advertisement
Rogers and Lisa met through a family friend, Billy Bob Harris, a close pal of the star.
Billy Bob said he'd help her get a part in a Rogers' film, and gave the famous warbler her number. At that point, Rogers asked the aspiring performer to come to New York City to read for a role.
"He received the photos and told me that I was perfect for the part," Lisa says, referring to pictures of her that Rogers allegedly paid $3,000 to get.
"We talked at length every day when I got home from school.
"He stressed how important it was for me not to tell anyone!"
Rogers' wife at the time, Marianne Gordon, had caught him cheating, says Lisa, and she didn't expect him to try to exploit their friendship.
"I never thought for one minute he would manipulate me like that because I was so young," adds Lisa, who was 26 at the time. "I thought of him as a grandfather figure because he was so much older."
Article continues below advertisement
But she found she was auditioning for something entirely different than a movie part when she met him at the New York hotel.
"We went to his concert that night, and after he sent for me," she says. "He made everyone leave, and I became nervous. We talked for a while, and he grabbed me and tried to kiss me."
Lisa says she rebuffed his advances.
"The last thing he said to me before I left the hotel room was that he had more power in Hollywood than I knew and if I tell anybody I'd never become an actress.
"He threatened not to give me my plane ticket home, then I said I would go downstairs to the hotel manager, and he was banging on the hotel room door, crying, 'Please let me talk to you.' "
Lisa, now 51, was so scared she was afraid for her life. "I thought he was going to have me killed."
Rogers, now 78, later even called her at home in a bid to indulge his sexual fantasies.
"He asked me my favorite car and said he'd buy me a Jeep Cherokee," and tried to get her to make "dirty talk," says Lisa. "Sometimes he would start telling a story and it would suddenly turn vulgar."
Article continues below advertisement
Rogers had been named in another suit at the same time from two women in the Dallas, Texas, area, who claimed he made obscene phone calls to them.
The singer cited the sex scandal in his 2013 memoir, "Luck or Something Like It," and according to reports said, "If I'd fought the lawsuit, I could have won that battle. It was a phone number they had to call and pick up the message.
"They didn't have to call if they didn't want to, but they did and recorded it. I thought that it was going to cost me more to fight it than to pay it, so I paid it and left it alone. What hurt me the most was I thought they were friends."
Rogers has denied any bad behavior.
"I thought that phone sex was the safest sex there was, only to get hammered by it.
"Here I was, it's between friends. We can't be together, so let's talk about it. It was great, it was exciting, it was fun."
Lisa has had to confront many demons since feeling pressured to drop her lawsuit, she says.
"Kenny asked me something strange, and I was so young and naive that I fell into his trap," she recalls.
Article continues below advertisement
"He told me that if we were going to be friends, he had to trust me. Being a big star, people take advantage of him.
"He said 'I want you to tell me a secret ... something that nobody knows ... something you would cringe over if anyone knew about.' He said if there were other people involved, you can tell me, because I will never ever repeat it.
"He then said I will tell you a secret of mine so we can trust each other. I told him about my father sexually abusing me."
Rogers planned to use her secret against her in court, says Lisa.
"They threatened to subpoena him and it would have been emotional abuse and only to hurt me further," she says.
"He was going to use it against me and it scared me. I was horrified. I didn't want people to know that," she adds. She started abusing drugs and alcohol — and even attempted suicide — after she abandoned the lawsuit.
We pay for juicy info! Do you have a story for RadarOnline.com? Email us at tips@radaronline.com, or call us at (866) ON-RADAR (667-2327) any time, day or night.