Johnny Depp Fires Back At Managers: I'm Not 'Ultra-Extravagant!'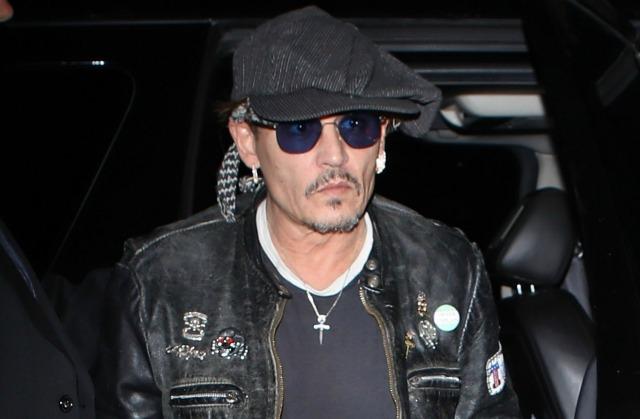 Johnny Depp says claims his spending is out of control are just a calculated "smear" campaign meant to discredit him in court!
Depp fired back against his former managers in their ongoing lawsuit Monday, with a new filing that accused TMG of having "a plan to attempt to smear Mr. Depp" because otherwise they had "no viable defense."
In addition, he launched outrageous new allegations in the documents, accusing TMG of concocting an elaborate banking scheme designed to skim millions from Depp's movie residuals.
Article continues below advertisement
The new filing follows a $25-million fraud suit Depp filed against TMG in January, accusing the company of mishandling his fortune.
EXCLUSIVE: This Talent Manager Is Protecting The Legacy & Future Of Music Legends!
In response to the suit, TMG publicly blamed Depp's wild ways for his money woes, citing in court documents an "ultra-extravagant lifestyle" that they claim often cost Depp in excess of $2 million per month to maintain.
The TMG filing alleged that Depp "spent $30,000 per month on expensive wines that he had flown to him around the world for his personal consumption," as RadarOnline.com reported in January.
"Depp also paid over $3 million to blast from a specially-made cannon the ashes of author Hunter Thompson over Aspen," they alleged.
Meanwhile, Depp appears to be feeling the stress: He showed up at Lady Gaga's Los Angeles birthday dinner party Tuesday night looking more like one of Pirates' walking cadavers than the series' swashbuckling hero.
As RadarOnline.com REPORTED, insiders say the weight loss is part of the star's self-improvement plan in the wake of his divorce from Amber Heard, which the pair finalized in August, 2016. Court documents show that after dropping abuse charges against Depp, Heard walked away with $6.8 million — which she intended to donate to charity.
Insiders also told RadarOnline.com that Depp, 53, is ready to begin dating again, and has been cozying up with Lucy Boynton, his 23-year-old Murder on the Orient Express co-star.