Exclusive
Oh, Lord! Joel Osteen Sued Over 'Serious' Injury To Child At His Church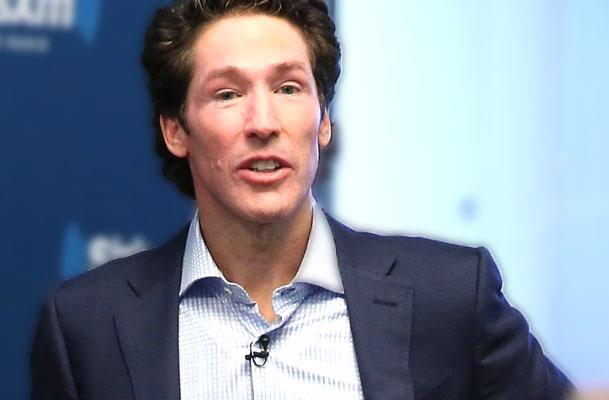 Joel Osteen is being sued, RadarOnline.com has learned, over claims a church-going child was body-slammed by one of his employees!
The Wedderburn family of Texas claimed in a lawsuit obtained by RadarOnline.com that they were attending services at Lakewood Church in Houston on May 7, 2014, when an Osteen employee brought the wrath of god down on their tiny daughter, Victoria.
Court documents filed by the family claim that a "represtentative of the church grabbed a child safety seat housing Victoria Wedderburn, a minor, and threw the seat off the church pew."
Article continues below advertisement
Victoria "landed face first on the floor, while still strapped to the safety seat," they claim in the filing obtained by RadarOnline.com, causing "serious bodily injury and extensive mental and emotional damage."
The little Lord-lover "immediately felt pain in her entire body," the documents allege.
As for the church employee? They claim he "fled the vicinity!"
The Wedderburns alleged that this employee's behavior was "extreme and outrageous," and that he "acted intentionally or recklessly," causing young Victoria "severe emotional distress."
When Osteen responded to the suit, he initially tried to get off the hook in the case, claiming in his own court filing that the "incident made the basis of this suit was caused by the actions of third parties over whom the Osteens had no control."
What's more, he claimed, the church and its employees are "immune from liability" in any lawsuit, because of the protections of the "Charitable Immunity Act."
Article continues below advertisement
Nevertheless, the Osteens decided to shell out to make it all go away.
On October 4, 2016, the mega-preacher's lawyer emailed the Wedderburn's attorney, saying the Osteens had approved a settlement for $15,000, court filings reveal.
The Wedderburns agreed, and told the judge that "the parties have reached a monetary settlement for all the damages alleged in the case."
A guardian ad litem was appointed for Victoria, to "review the settlement and participate in a minor settlement before the court," and that process is still ongoing.
The news of the lawsuit comes one year after RadarOnline.com's report on a child sex abuse probe at Osteen's superchurch.
In 2010, Lakewood was at the center of a Child Protective Services investigation after a church volunteer was accused of "inappropriate" sexual conduct with a special needs child at the facility!
That employee was indicted on charges of "indecency on a child," but the grand jury "failed to find a bill of indictment against him," court documents state, and he was discharged.
Story developing.
We pay for juicy info! Do you have a story for RadarOnline.com? Email us at tips@radaronline.com, or call us at 800-344-9598 any time, day or night.