Exclusive
ISIS Set To Attack — With The Plague!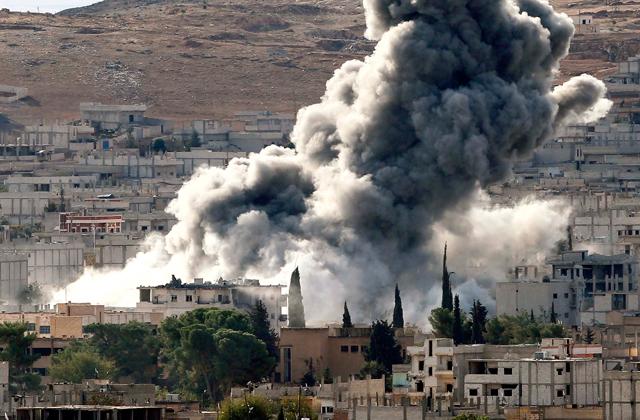 Scientists are scrambling to make a vaccine to stop the plague — because terrorists plan to use the devastating disease to cripple society!
"Terrorists can easily grow the bacteria and make the strains resistant to antibiotics," warns Dr. Ashok Chopra, a noted microbiologist at the University of Texas, whose work is supported by the Defense Department.
The plague caused one of the darkest chapters in human history, killing one-third of Europe's population during the medieval Black Death.
Article continues below advertisement
It has been kept under control through improved sanitation and, most importantly, antibiotics. That's the trouble spot, says Chopra.
"Antibiotic resistance is a major problem already," he says, and plague "is very contagious and very hard to treat. It could kill millions."
ISIS terrorists have already tried to strike with bioweapons and are zealous about finding new ways to attack.
The computer of a Tunisian physicist who joined ISIS was found in 2015 to contain a paper on how to weaponize bubonic plague bacteria from animals, say European authorities.
Sometimes ISIS is primitive; however, bomber Mohamed Abrini was caught in 2016 with a plastic bag full of excrement, animal parts and explosives, which he reportedly planned to dump into a reservoir.
But terrorists are capable of making much more sophisticated attacks.
"Biological weaponry is as old as civilization and through history has moved from the very crude, such as poisoning wells, to the very sophisticated," says Dr. Amesh Adalja of the University of Pittsburgh Medical Center for Health Security.
Article continues below advertisement
An ISIS cell in Morocco was caught in 2016 with substances intended to "paralyze and destroy the nervous system and cause death," said the nation's Ministry of Interior, and planned to use them in the country.
And a European Union report says ISIS has experts on its payroll who can manufacture toxic agents from materials left behind by regimes in Iraq, Libya and Syria. Materials that might be sold illegally in countries with advanced bioweapons, like Russia, are also a concern.
The rise of antibiotic-resistant diseases is already a major problem for modern medicine — even without the threat of terrorism.
'
Thousands of people already die each year from staph infections, bacterial illness and strains of pneumonia because antibiotics are no longer effective against the sicknesses, say specialists.
And a weaponized plague epidemic could take a savage toll, says Chopra.
"Think of the Black Death ... it is not unrealistic that we would experience the same number of mass casualties. It could be quite devastating."
One airborne version of the plague, called pneumonic, is especially troubling. It is nearly always fatal, difficult to diagnose because it looks like the flu and can be treated only if antibiotics are given early.
One strain has even proven resistant to chloramphenicol — a powerful antibiotic.
We pay for juicy info! Do you have a story for RadarOnline.com? Email us at tips@radaronline.com, or call us at (866) ON-RADAR (667-2327) any time, day or night.