Exclusive
Breaking News: $60 Billion In Cold Hard Cash Found!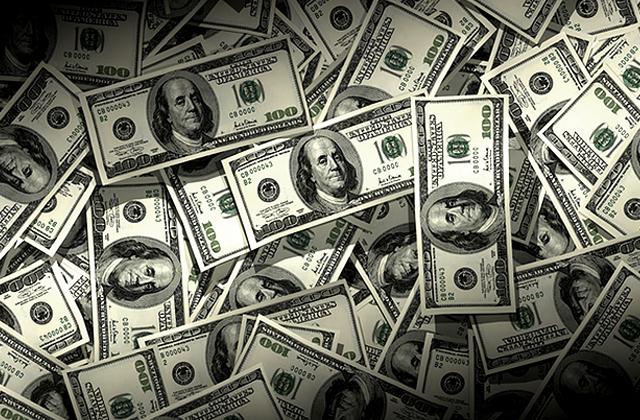 You could be richer than you ever dreamed possible and not even know it — with "unclaimed money."
It's hard to believe, but true! About $60 BILLION in forgotten dough is squirreled away in state treasuries around the U.S. — and recovering your share could be only a computer mouse click away, a RadarOnline.com investigation has found.
These unclaimed assets are gathering dust in forgotten bank accounts, undelivered tax refunds, credit union failures, matured savings bonds, life insurance policies, share dividends, missing 401(k) plans, mortgage refunds and other sources, experts say.
Article continues below advertisement
Teresa Tran, 29, received a letter from the Florida State Treasury in 2014 advising her of a $40,000 windfall.
"I put the letter off to the side and forgot about it. I was suspicious," the Orlando woman tells RadarOnline.com.
"I thought it might be a scam and I even showed it to my lawyer. Everyone was skeptical."
But an uncle had set up an equities account in her name shortly after her birth, and forgotten about it. With no contact from him, the custodian eventually sent the unclaimed assets to the state treasury.
After that, it became a matter of either finding Teresa or reaching out to the state.
"I was shocked," Teresa recalls. "Not every day do you get a call saying you have a $40,000 check waiting for you!"
She adds, "The point is to be proactive — and go on your state database for unclaimed assets. There could be some money waiting for you!"
In yet another case, in 2015, a Washington, D.C., area butcher, Scott Langbauer, was shocked to learn he had more than $400,000 waiting for him from his late father's life insurance policy.
Article continues below advertisement
Ashley Carr of the Florida Department of Financial Services says the chances are good you'll stumble on a secret stash of cash just waiting to be found!
"It's easier than you think. You can simply log on from home with a handful of simple keystrokes. You have a one in five chance of finding something in your name," she says.
Other sources of unclaimed funds are safety deposit box contents such as heirloom watches and jewelry forgotten by the owner or never mentioned to his or her heirs, railroad retirement benefits and unclaimed Jewish property stolen and lost during the Holocaust.
States are required to hold unclaimed liquid assets in perpetuity, and each state maintains a database accessible through public websites.
Search the databases of all 50 states at once on www.missingmoney.com, or visit each state database site individually.
In fiscal year 2015, more than $3.2 billion was claimed and returned to their rightful owners, according to the National Association of Unclaimed Property Administrators.
But beware of scammers who ask you to sign away a percentage of your unclaimed assets in return for locating them.
We pay for juicy info! Do you have a story for RadarOnline.com? Email us at tips@radaronline.com, or call us at (866) ON-RADAR (667-2327) any time, day or night.