Get The Red-Carpet Glow With 73% On Gold-Infused Beauty Products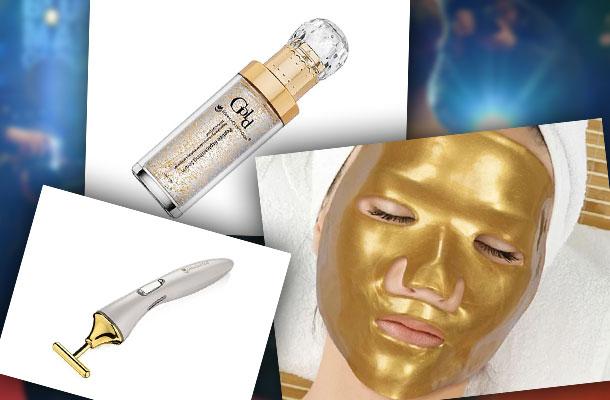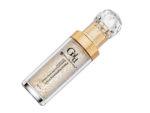 Sure, so everyone on the Grammys red carpet yesterday had a whole team of people helping them look flawless. That may be out of reach, but you've still got us — and we've got three great deals on products that'll have you glowing whether you're walking down the red carpet or down aisle 5 of the grocery store.
The DermaCessity Gold Peptide Replenishing Serum is as luxe as it gets. Formulated with 24K gold lead and collagen-boosting peptides, it'll work hard to reduce the appearance of fine lines and wrinkles, lift and tighten skin, battle damage from sun exposure, and brighten up dull skin. Save 56% and get it for just $34.99!
Article continues below advertisement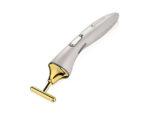 Pair the serum with the DermaCessity Gold 24K Gold-Plated Beauty Massage Bar, a facial vibrator that prepares your skin to better absorb skincare ingredients. It'll even out skin, reduce fine lines and wrinkles, and help you get the most out of your favorite products. Save 56% and get it for $34.99!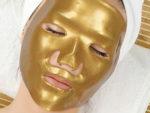 The 3-pack of gold collagen masks will take your next at-home spa day to the next level. Dry, damaged skin is no match — the gold masks rehydrate skin, reverse the signs of aging, and fix damage from overexposure to sunlight. Save 73% and get them for $19.99!