Exclusive
Carole Lombard Death Crash Mystery Solved!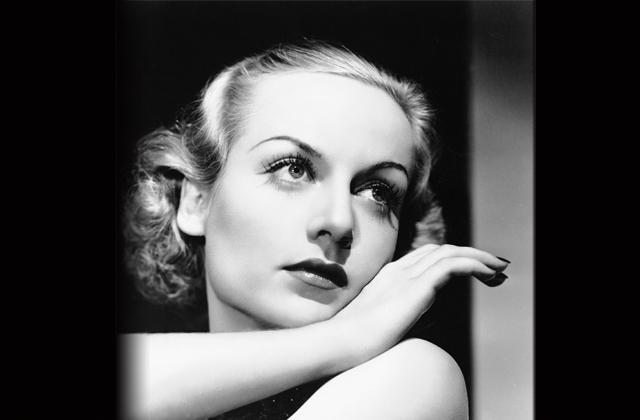 Stunning details have emerged about the fiery plane crash that took the life of screen legend Carole Lombard — a heartbreaking tragedy that stunned the nation in 1942 and haunted her husband, Clark Gable, until his death in 1960.
A new book reveals the truth behind Clark's anguish: Carole had insisted on taking the fatal flight to rush home and save their troubled marriage!
Wed in 1939, the pair were the super-couple of Hollywood's Golden Age. Carole was the Queen of Screwball and dashing Clark was riding high on "Gone With the Wind" — but their legendary love was plagued by his infidelity.
Article continues below advertisement
"When Gable and Lombard got together and spent three full years as bedmates before they married, she became a one-man woman," says Robert Matzen, author of "Fireball: Carole Lombard and the Mystery of Flight 3."
"But Gable was self-centered and never felt it necessary to have self-discipline when it came to sex outside their relationship because he had a sense of what a catch he was. And really, was Carole going to give all that up? She was a shrewd businessman and knew the power of being close to the biggest movie star in the world."
Carole, only 33, was returning home from a World War II war bonds tour when TWA Flight 3 slammed into Potosi Mountain in Nevada, killing the famed actress and 21 others — including her mother, Elizabeth Peters, and Clark's friend and press agent, Otto Winkler.
Before Carole had left on the trip, the stars argued over Clark's affair with 21-year-old starlet Lana Turner.
Desperate to reconcile with the wayward womanizer, Carole insisted on flying home to save time, overruling the objections of her traveling companions. Otto in particular was terrified, telling his wife he'd had a premonition of a crash!
Article continues below advertisement
When Flight 3 landed in Albuquerque to pick up mail and passengers, airline employees tried to bump her from the flight because military personnel came first. It was just five weeks after Pearl Harbor. But Carole threw her Tinseltown credentials around — including her recent bond-selling venture in the Midwest — and flat-out refused to get off.
As news broke of the accident, Clark, 41, rushed to the scorched mountainside and tried to scale the steep, 7,800-foot peak to search for Carole's broken body.
"The big ship was shattered to pieces against this big rock cliff ... Bodies of the victims and oil made dark splotches on the white snow. Some of what we saw is too gruesome to talk about," says newspaper photographer Ira Guldner in the book.
Volunteers familiar with the rugged terrain assisted in the recovery mission, including cowboy Tommy Young, who remembers "there was just parts of bodies everywhere you looked, everywhere. At first we tried getting bits that went together, but reached a point where we was just grabbing pieces and stuffing them into bags."
Article continues below advertisement
"I've never seen nothin' like that before or since. I can still see it in my dreams sometimes." Rescuers eventually found Carole's charred remains under part of the doomed plane's severed wing, but were unable to locate her wedding ring for Clark — because her left arm was missing.
After extensive investigations, sources reveal the crash could have been prompted by frantic Carole's luggage overloading the craft — which led to a revised flight and refueling plan. Emotionally and physically devastated, Clark enlisted in the U.S. Army Air Forces — hoping to die in a plane crash like his late wife.
But Clark made it through the war and eventually resumed his career. His spark and swagger were gone, though — and he was forever tormented by the loss of his soulmate. Although Clark went on to marry two more times, he was interred next to his beloved Carole after dying from a heart attack nearly 20 years after her violent end.
"Clark only learned how important fidelity was in his relationship with Lombard when it was too late," says Matzen. "She proved how important this marriage was to both of them, by dying in an effort to rush home and save it."
We pay for juicy info! Do you have a story for RadarOnline.com? Email us at tips@radaronline.com, or call us at (866) ON-RADAR (667-2327) any time, day or night.