Cannibal Cop Confesses He Still Looks At Twisted Fetish Sites: 'It's Not A Crime!'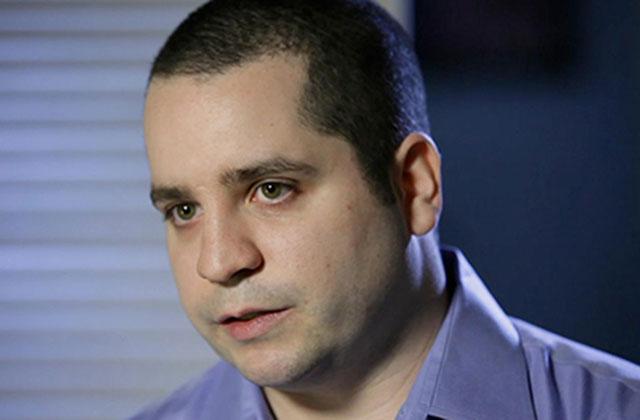 Article continues below advertisement
As for his "occasional" dirty website habit, Valle insisted that "there's nothing illegal, there's nothing wrong with that. What I do at home is my business."
"It's not a crime to fantasize about people you know," he continued. "It's not a crime to fantasize about committing crimes against people you know. It's action. There were no actions taken, period."
Now, the ex-cop attends therapy regularly and hasn't seen his daughter in five years.
"No one can just snap their fingers and it goes away," he shared. "I would never hurt anyone, ever. If there is a treatment, if someone can snap a finger or say a magic word but no one can choose what they are into."
In his upcoming book, Raw Deal: The Untold Story of NYPD's Cannibal Cop, Valle reveals his side of the story, detailing his ex-wife's discovery of his secret double life. As reported, Kathleen Mangan Valle had installed spy software after she suspected that her husband was having an affair.
Article continues below advertisement
"This, of course, led to her finding the kind of pornography I was really looking at, and eventually all the chats that went along with the secret fantasy life I was living," an excerpt obtained by Inside Edition read. "It was not that I thought anything was wrong with me; I was just aroused by certain things, just like everyone else. Just because my template was different didn't mean I thought that it was a big problem. I would never harm anyone in real life, so why did I care what turned me on?"
We pay for juicy info! Do you have a story for RadarOnline.com? Email us at tips@radaronline.com, or call us at 800-344-9598 any time, day or night.