Exclusive
Incest & Beatings: Teen Killer's Shocking Claims Of Childhood Hell 30 Years After Father's Murder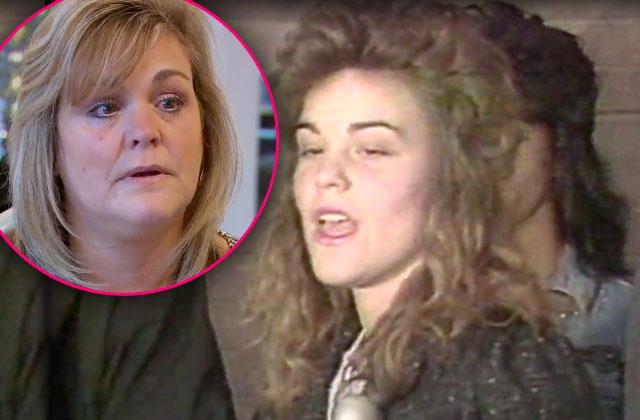 WARNING: GRAPHIC CONTENT BELOW
More than 30 years after she planned her father's murder, infamous teen killer Cheryl Pierson Cuccio is finally speaking out about why she committed the heinous crime.
In her new memoir, Incest, Murder and a Miracle, Pierson, now 47, reveals the horrific sexual abuse she claims she suffered for five years under her monster father's control.
Up to three times a day, the popular high school cheerleader alleges she was raped by her father James.
Article continues below advertisement
In a sick twist, she says her dad told her to imagine he was her boyfriend, Rob Cuccio.
"He would say, 'Pretend I'm Rob. Try to enjoy it!'" Pierson recalls of the horrific memory. "That made me even more sick to me stomach."
Instead, the teen hid her face in a pillow and held her breath.
"I got pretty good at making my mind take me to a place where he didn't exist and he slammed into me," she writes.
During the unspeakable abuse, she also prayed that her late mother, who had died of kidney disease, would "forgive" her — and even wished he would drop dead.
In order to keep suspicions at bay, Pierson's father kept her world small and heavily controlled, dictating who she spoke with and even how she ate meals.
He also spied on her in school and recorded her private phone conversations.
If she acted in a way he felt was misbehaving, Pierson's father beat her mercilessly, and even attacked her beloved dog, Cocoa.
"He kicked her so hard, she bounced off the wall, then cried for hours," she writes. "He wouldn't let me go near her to comfort her. She kept crying and it made me so sad I wanted to die."
Article continues below advertisement
After years of withstanding the abuse, Pierson decided to finally take dramatic action when her father made thinly veiled threats to rape her little sister JoAnn, who was just 8 years old at the time.
After a rare night out with Rob, Pierson returned to find her little sister snuggled in bed with her smiling father.
"'Go ahead,' he mocked with a leer stretching from ear to ear. 'Keep going out with your boyfriend, and you can be sure I'll spend more time with your sister,'" she remembers. "The lecherous expression on his face left no mistake about what he meant."
Soon after, inspired by the case of a woman who paid someone to kill her husband, Pierson offered classmate Sean Pica $1000 to shoot her father. On February 5, 1986, Pica completed his end of the deal.
Pierson was sentenced to six months in jail, and five years of probation for conspiring to kill her father. Rob Cuccio got probation, while Sean Pica served 16 years in prison.
The story has a happy ending: The high school sweethearts wed soon after Pierson's jail sentence, and remain married to this day.
We pay for juicy info! Do you have a story for RadarOnline.com? Email us at tips@radaronline.com, or call us at 800-344-9598 any time, day or night.