'A Mother's Instinct:' Mom Of Jacko Sex Accuser Is Writing A Tell-All Too!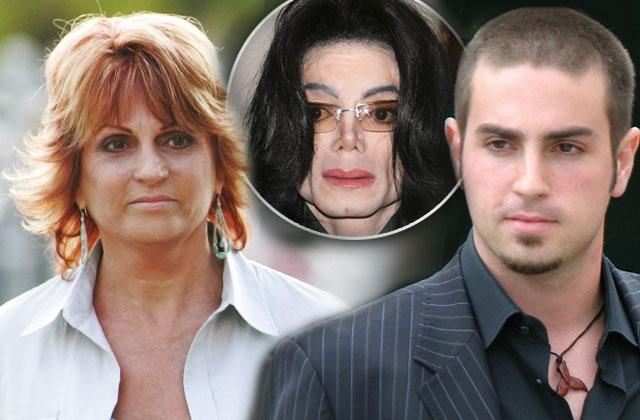 Michael Jackson's sex accuser Wade Robson isn't the only one writing an explosive tell-all about their encounters: RadarOnline.com has learned that his mom has drafted her own story too!
As RadarOnline.com reported, the existence of Wade's secret memoir was revealed in new court documents filed in his lawsuit against Jackson's estate.
Now, RadarOnline.com can reveal that attorneys said in the same court documents that his mom, Joy Robson, had written her own book.
Article continues below advertisement
While Wade's is complete — and he was shopping it to publishers in 2013, the documents claim — Joy's is still in the very rough stages.
According to the court papers, Robson's team found "old drafts of the memoir that she had emailed quiet some time ago," in March 29, 2011, when perusing her Yahoo email account.
The "drafts" were "found in a folder" with the chilling title, "A Mother's Instinct."
Robson's team produced those drafts as part of the discovery process, which also involved the production of Wade's book.