Leah Messer SLAMMED For Trashing 'Teen Mom' During Explosive Meltdown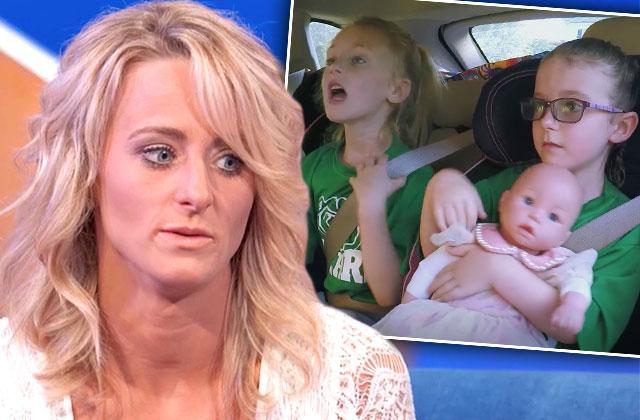 Leah Messer claims to have changed from her monster mom ways, but this week's episode of Teen Mom 2 proves otherwise! During the season premiere, the mother-of-three had a meltdown when she lost her keys — and she blamed MTV for the tantrum.
On the episode, Messer struggled to get her twins Ali and Aleeah, 7, to a Tee-ball game on time.
"I'm about to have a panic attack," she said after leaving her children in the car to cry inside her home. "This is like important. I'm going to be super late. I cannot be late for their game. Every time MTV is here something like this has to happen!"
Article continues below advertisement
Messer then blamed the TV network and insisted her meltdown was a one-time thing.
"Because MTV was here and this never happens, so it made me feel that much worse," she told her cousin. "Because I was, like, great, this is what everyone sees. This is what they're going to assume. This is going to be twisted. I was thinking all that in my head. A lot of stuff with the show affects me."
But fans weren't convinced, as they accused her of returning to her bad mom ways!
"Oh look, Leah hasn't changed a bit. Late, unorganized and crying," one viewer tweeted, as another posted, "Another season, another Leah breakdown because she can't find her keys."
Fans even slammed her for trying to put the blame on the network.
"Leah only functions like a hot wreck when MTV is there? Does all the crayon on the wall say LIAR?" a commenter wrote, as another said, "I don't get why they complain so much about the show but keep on filming … Once your contract is up you don't have to sign again."