Exclusive
'Rules' Star Jeremy Busted For Pot As Ex Begs Judge For Alcohol Counseling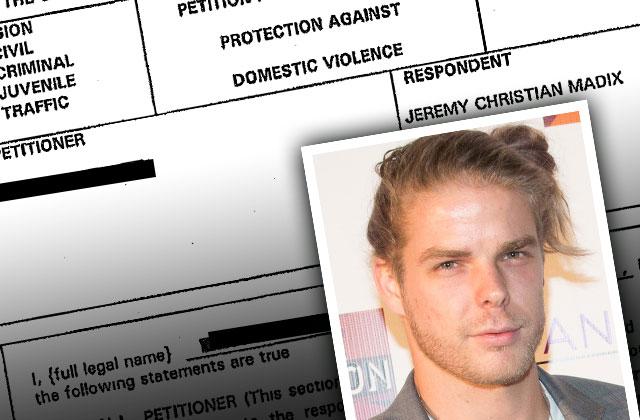 Jeremy Madix happily boozed away during his sister Ariana's birthday trip on Vanderpump Rules, but RadarOnline.com can exclusively reveal that his substance abuse use has gotten him into past trouble!
An ex-girlfriend filed a restraining order against the newest SURver in 2011, and begged the judge to order him to "anger management and/or alcohol counseling" classes!
Then, he was arrested just three years later when cops found marijuana in his car.
Article continues below advertisement
Jeremy was caught driving with an expired tag and was pulled over by local police, according to the report obtained by RadarOnline.com. The cop was able to smell the cannabis and found a blue pipe, prompting him to ask for K-9 assistance.
Another officer with a K-9 dog arrived, and found "fresh loose cannabis on his seat" and in the closed glovebox. A "glass jar with cannabis residue inside" was also found.
Jeremy, now 26, appeared in court but the case was dismissed.