Named & Shamed! Obama Singles Out Russian Spies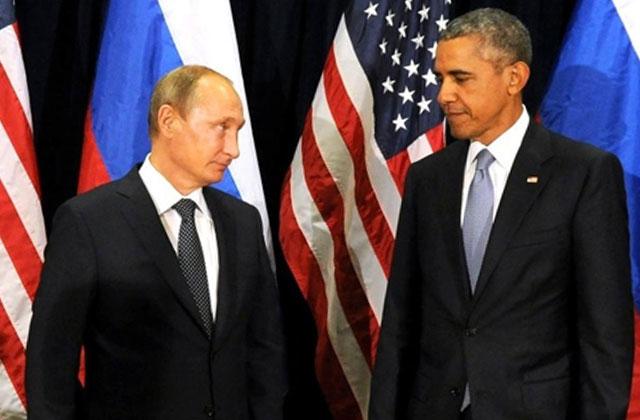 The United States has finally struck back against state-sponsored Russian hackers, singling them out in a blistering statement for the way they affected the 2016 election.
President Obama released a sweeping statement today damning Russian spy efforts in the U.S. and singling out specific foreign operatives within our borders.The State Department has already deported 35 Russian spies and taken action against three organizations involved in their plot.
Article continues below advertisement
Four high-ranking members of the Russian military intelligence service, the G.R.U., have been slapped with personal sanctions that impose travel bans and will freeze any U.S. assets they hold.
Igor Valentinovich Korobov, the sneaky chief of the G.R.U., Sergey Aleksandrovich Gizunov, Korobov's underling and deputy chief, Igor Olegovich Kostyukov and Vladimir Stepanovich Alekseyev, both first deputy chiefs, won't risk visiting the United States any time soon. All four have been named by the F.B.I. and the N.S.A. as perpetrators of the outlandishly aggressive scheme to steal information from top American officials in the run-up to the election.
Additionally, three companies: Zor Security, Special Technologies Center, and the long-winded Autonomous Non-commercial Organization Professional Association of Designers of Data Processing have been implicated and sanctioned, as well.
The attacks, directed at U.S. leadership, have put an ice-cold chill on Russian-American relations in the past few months. President Obama and Russian President Vladimir Putin reportedly only speak through the notorious "red phone," – a Cold War era throwback to the tense diplomatic situation of the '50s and '60s.
Story developing.
We pay for juicy info! Do you have a story for RadarOnline.com? Email us at tips@radaronline.com, or call us at 800-344-9598 any time, day or night.