'Oh Hell No!' Kate Chastain Details Horrific Sexual Assault Claims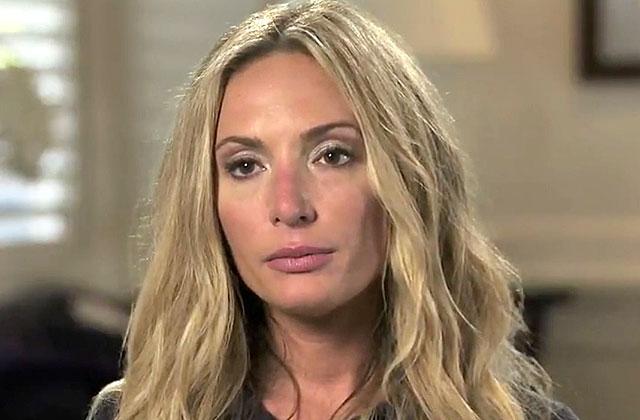 Kate Chastain is known for her crude humor on Below Deck, but one of her first experiences as a stewardess wasn't funny at all!
Chastain detailed her experience working for a "Mr. J" on his boat in her new book — and claimed that one of his friends sexually harassed her while onboard.
She described how the guest, Saul, introduced himself upon arrival, and became fixated on her throughout his trip.
As part of her duties as a third stewardess, she was required to stay with the guests on the late night/early morning shift. The guests arrived back to the boat after their first night out — clearly inebriated — and ready to seduce her.
Article continues below advertisement
Saul kept awkwardly flirting with her — and at one point asked if she "made wishes come true if he touched the right spot." Then, Mr. J asked her if his "boxers matched his shirt."
"His pants were unzipped, revealing white cotton boxer briefs being stretched by the now erect body part they were covering," she detailed in Lucky Charming.
She made an abrupt exit from where the guests were on the boat to get them more drinks, but when she came back, only Saul wanted to stay up. He continued to hit on her, even offering to share his bed with her. She declined, and thought she was in the clear until the next morning when they asked her to accompany them on the beach.
She went to be their "unnecessary slave" on the beach, and Saul kept offering her wine. She declined because she was working, but her boss encouraged her to accept the drink. She started to come down with heatstroke, and excused herself to go to the bathroom, and Saul told her he was going to miss her if she was gone too long. It became too much for Chastain, who confessed that "his flirtatious statement sounded more like a threat than a compliment."
Article continues below advertisement
When she came back, Saul had bought her a bathing suit so she could go swimming with them. But, it was a far form pleasant experience.
"'Now isn't this nice?' a familiar voice growled behind me while two hands grabbed my waist," she recalled, while thinking "oh, hell no."
"Saul had followed me into the water and was now groping me from behind," she wrote. "I felt his swim trunks press into the backs of my legs while his fingers moved under my bikini bottoms."
"My initial reaction was to scream and slap him, but we were surrounded by A-list vacationers, and I didn't want to cause a scene," she continued, adding that he continued to pursue her after she tore herself away.
"Saul was acting like a predator moving in for the kill," she described, noting that she ran off to the bathroom to escape him.
"I was hiding from a rapist," she said.
He invited her to have a drink with him when she left the bathroom because they were the only two left, and she had to oblige against her will. He continued to touch her, and even offered to get them a villa to "have some fun."
Article continues below advertisement
She replied that she had to go back to the boat to do more laundry, and confronted her coworker who had left her alone. The coworker retaliated that he was given instructions to stay far away — and realized why once it was too late.
Chastain, now 33, had to spend one more day with him as a guest — or so she thought. He later returned to the boat with his wife and kids, but he left her alone in front of them.
She also noted in her book that "Mr. J" and Saul are not the guests' real names.
Stay with Radar for more.
We pay for juicy info! Do you have a story for RadarOnline.com? Email us at tips@radaronline.com, or call us at (866) ON-RADAR (667-2327) any time, day or night.