Newbie Dorit Kemsley Disses Erika Girardi For Her 'Snooty, Frigid' Attitude!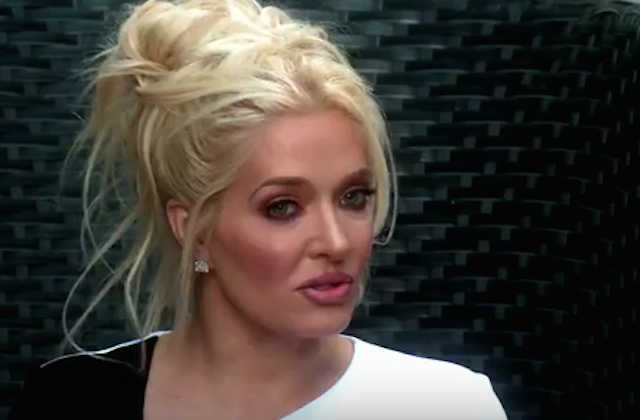 Blonde vs blonde! New cast member Dorit Kemsley found her voice in this episode and went after Erika Girardi.
Lisa Vanderpump invited Kyle Richards, Erika, Dorit, and her husband PK to drinks at PUMP before an event and, of course, the topic of conversation quickly shifted to Erika's dislike of wearing underwear.
"I have on a Mugler dress. Why would I break up a beautiful design with an underwear line?" Erika asks. I mean, come on people.
Article continues below advertisement
LVP naughtily tried to lift up the singer's dress, right in front of PK and Dorit, and she was pretty horrified.
"You're the most out there person," PK said, but Erika disagreed. She claimed to be a very introverted, shy person and her alter ego Erika Jayne is just a stage persona.
But Dorit wasn't buying it. She said in her confessional, "Snooty a bit; cold, frigid … yes. Introverted? No."
Erika, though, is hard to make uncomfortable. "I don't trust everyone. Friendship is earned. Trust is earned," she explains.
Dorit was so taken aback by the conversation over drinks that she brought it up at home with PK the next say and he claimed he was extremely embarrassed by it. Though, he didn't mind the view.
The mom-of-two said the behavior wasn't "ladylike" but everyone has an off day and she's going to give Erika another chance. How generous.
The Real Housewives of Beverly Hills airs Tuesdays at 9pm ET on Bravo.