Exclusive
Ka-Ching! Kylie Jenner Gifts Millions To Gold-Digger Boyfriend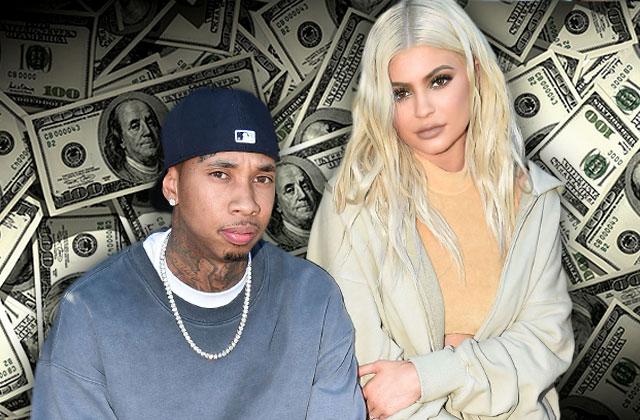 RadarOnline.com has exclusively learned that Christmas has come early for Kylie Jenner's broke boyfriend! According to an insider, Jenner, 19, has bankrolled 26-year-old Tyga to the tune of millions of dollars, which she put in a joint checking account she recently opened up for them to share.
"This is exactly what her mom Kris told her not to do!" warned a family insider of the Jenner matriarch, "but Kylie's brain flies out the window when it comes to Tyga and his greedy habits."
Article continues below advertisement
"Not everyone in the family knows about this yet, but when they do all hell's going to break loose and Kylie knows it, so she's trying to keep it a secret," said the source.
As Radar reported, Jenner has already gotten burnt by her flashy bad news boyfriend several times in the past, including when she ended up having to beg him for the stacks of cash she had lent him, money he insisted was a gift and not a loan.