Exclusive
Cash For Justice! Jim Demands Dead Ex's Mom Pay Court $372K In Wrongful Death Suit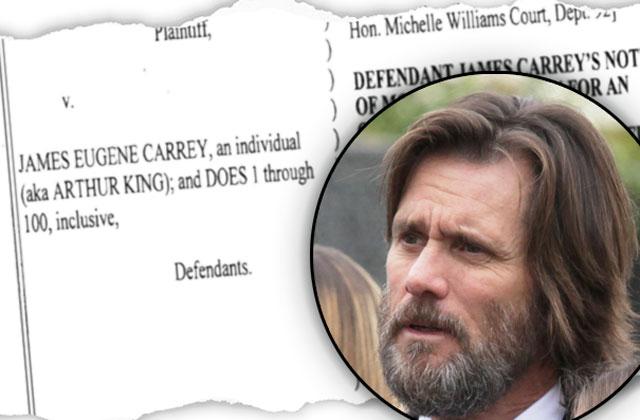 Jim Carrey wants his dead ex-girlfriend's mom to pay the Los Angeles Superior Count $372,700 in her wrongful death suit, RadarOnline.com has learned.
Carrey, 54, believes that the case should not move forward until Cathriona White's mother Brigid Sweetman coughs up the money he believes he will win in the suit, and filed the necessary paperwork for the motion.
He claimed that there is a "reasonable possibility standard" that he will be victorious in the suit, as she is a resident of the United Kingdom and he is not. He also claims there is no factual support for her claims — so there is no reason for him to pay for an attorney or take over 20 depositions worldwide.
Article continues below advertisement
He "estimates his cost as follows: $10,000 for service of process and subpoenas, $85,700 deposition costs including ordinary witness fees, preparation of certified transcripts and deposition exhibits, video-synching, court reporter appearance fees and videographer costs, $35,000 for travel expenditures in connection with depositions, $190,000 for expert witness fees and expenses, $25,000 for witness transportation and per diem expenses for trial, and $27,000 for pretrial filings and preparation of demonstratives for use at trial."