'Men's Fitness' Cover Star Dana White Proves He's The Toughest Guy In UFC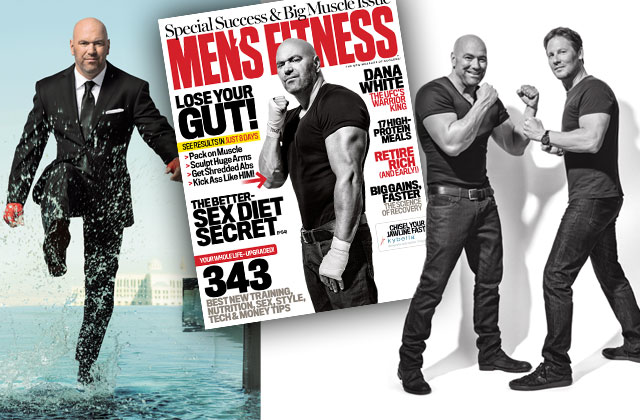 Long before the Ultimate Fighting Championship became a worldwide sensation, the global MMA empire now responsible for major names like Conor McGregor and Ronda Rousey was nothing more than a blip on the sports radar. Now, thanks to UFC President Dana White, the bouncer-turned-business mogul made what was once a back alley spectacle the into the ultimate fighting organization which garners millions of fans across the globe.
Article continues below advertisement
But with great success comes great responsibility and the biggest boss in fighting has still got it, from landing million dollar deals to maintaining his status as the toughest guy in the UFC.
Just after UFC parent company Zuffa's sale to entertainment empire WME-IMG for $4 billion, White sat down with Men's Fitness to discuss his relationship with his fighters, his managerial pet peeves, what fans can expect from the "new UFC."
MORE ON:
From Our Partners