Laura Michelle Releases Must-Watch Music Video For New Song "Chameleon"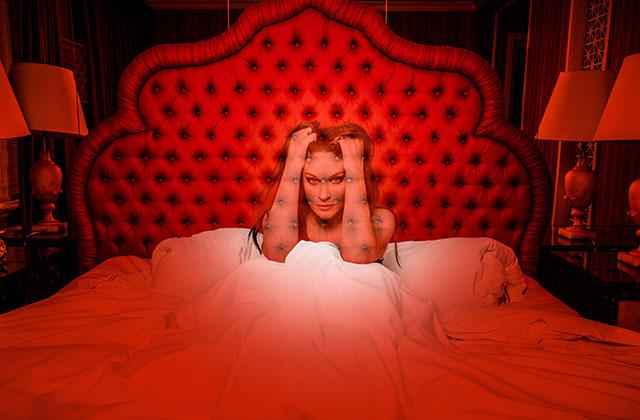 Singer Laura Michelle sat down with RADAR to spill all of the details on the must-see music video for her new single, "Chameleon."
"I co-wrote 'Chameleon' with Jim McGorman and Eugene Huang," she dished. "It's about a personal situation down to every lyric, i.e 'We used to eat Twizzlers...' I wanted the music video, directed by Kurt J. Zendzian, to reflect the story as accurately as possible. Most of the music video was shot in one take! With the help of some special effects from the legendary Joe Gunn it came to life."
Article continues below advertisement
But as effortless as Laura made it look, the production was actually very complex. "This was a difficult, but fun shoot," she admitted. "It was a total of five days on set. A lot of the video is a continuous shot. If you look closely you'll see cubby holes where my double and my 'love interest' had to run through and be changed for the next scene in seconds, while I stood singing in front of the crumbling brick wall."
The stunts did not stop there. "The bridge is one of my favorite parts as I've ALWAYS wanted a twin and so for there to be 2 of me in this particular scene, we had to be locked in a 24 ft by 24 ft green screen room for 16 hours... People that know me might think it's the scariest thought that there be two of me," she laughed.
In the end, all of Laura's hard work paid off. "I am so happy with how it turned out," she gushed. "The story comes across, and more importantly the message of the song. 'You're in love with someone else, stop fooling yourself' is not being sung to another person. I'm saying that to myself," Laura revealed. "In this situation, the guy started out one way and ended up being someone completely different, which is why the song is named, 'Chameleon.'"
MORE ON:
From Our Partners
WATCH THE NEW VIDEO BELOW!
This exciting new song comes on the heels of her latest hit, the fan favorite "Chuck Norris."