Exclusive
He's Back! 'Hollywood Medium' Tyler Henry Inks Massive Deal For Season 3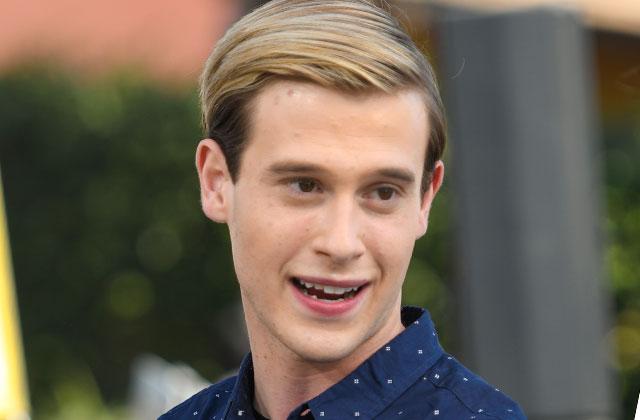 Hollywood Medium with Tyler Henry has been picked up for Season 3 a source who works at E! has confirmed to RadarOnline.com exclusively.
According to the network insider, the 20-year-old clairvoyant psychic superstar just inked a "multi-million-dollar deal," one that is more than three times what he made for Season 1.
As previously reported, Henry has gained incredible respect from Hollywood over the past few years, as he's helped everyone from Kim Kardashian to Matt Lauer connect with their loved ones from beyond.
Article continues below advertisement
However, not everyone is a believer, just yet!
"A lot of people accuse Tyler of being a fake, saying that he can just google this information," the show insider said, adding, "Nothing could be further from the truth!"
"Everyone that works on Hollywood Medium, with the exception of Tyler and his mother, obviously know who he is reading prior to his arrival," claimed the source.
PHOTOS: Caught On Camera! Matt Lauer Suffers Emotional Breakdown On The 'TODAY' Show Set
"But the entire staff goes to great extremes to make sure that Tyler does not find out because that is something that sets him apart from everyone else. He is the real deal!"
So how has Henry adjusted to his newfound fame?
"Tyler stays true to himself and does not live the Hollywood lifestyle at all, but he still does struggle with the setbacks of being a famous," said the source.
"People around Tyler seem to want to change his appearance, including his wardrobe, hairstyle and hair color."
Do you think that Tyler Henry has changed at all since season 1? Tell us your thoughts below.