Exclusive
'Cheers' Star George Wendt Balloons To Deadly 338 Pounds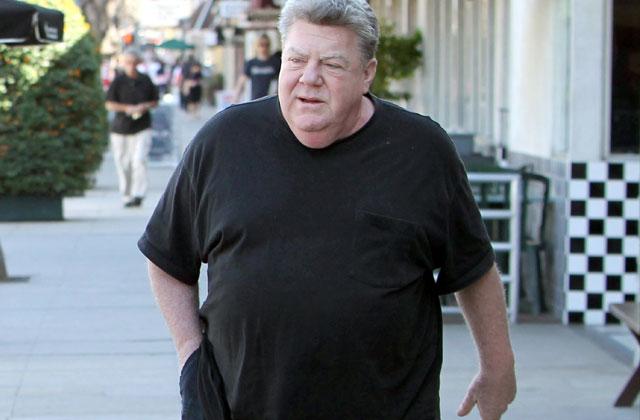 Former Cheers star George Wendt is eating himself to death, pals fear — and a top doctor says the actor may need surgery to survive!
"George likes to eat," says an insider. "That's never been a secret. But at 383 pounds, he's become super-sized, and his friends worry it could kill him!"
One weight-loss expert told Radar that Wendt, 68, would be a good candidate for drastic lap-band surgery that could save his life.
Article continues below advertisement
Dr. Stuart Fischer, a top New York internist and author of The Park Avenue Diet, said Wendt's immense heft puts him at risk for a variety of health problems.
"A lap band would be a good idea if it is a psychological issue," Dr. Fischer said. "It's a good therapy for people who lack self-control or have a hidden death wish."
Dr. Fischer, who has not treated Wendt, examined recent photos of the massive actor taken in L.A. on October 5, and says he should have the surgery — but only if he also has psychological counseling to understand his weight issues.
"My philosophy in The Park Avenue Diet is you have to change your mind, not really change your food," says Dr. Fischer. "For example, if he's not in a TV series and he thinks he's all washed up and depressed, this would be what we call a negative person, and this can make him overeat to the point of getting some chronic illness."
Urging Wendt to come to grips with his problems, Dr. Fischer noted the time is now.
"He better seek some proper medical care this week. Before he explodes!" he warned.
We pay for juicy info! Do you have a story for RadarOnline.com? Email us at tips@radaronline.com, or call us at (866) ON-RADAR (667-2327) any time, day or night.