David Tutera SLAMS Tori Spelling As Worst Guest: 'That B**** Is Crazy!'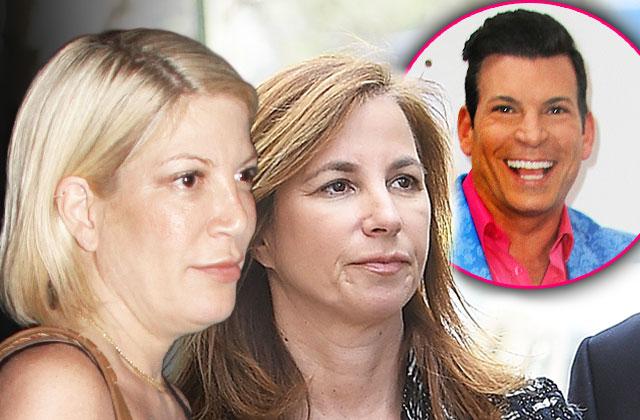 David Tutera plays nice with celebrities on his hit reality show, but he dropped a bombshell when he revealed who the worst guests were!
He told SiriusXM's Taylor Strecker that his "naughtiest" guest ever was none other than troubled Tori Spelling.
"Let me tell you the sh*t I've seen on my show in the last three years," Tutera said, explaining what the Beverly Hills princess did off camera.
"They cut out everything that happened. That b*tch is crazy!"
Article continues below advertisement
The SiriusXM hosts recalled that Spelling had been "insane" on their show, but Tutera told a different story: "She acts sane. She's very good at being sane."
Tutera revealed that after appearing on his show where they planned her son's birthday party, she came back on to help him plan another party.
"She didn't show up ! I was doing a party for Gary Busey but she didn't show up!"
Tutera also said that every housewife on his show was terrible, but Jill Zarin was the worst.
"I didn't go to her party so she insulted me on my own show," he confessed, and revealed where he really was. "We pretended that I was stuck in the airport."
SiriusXM's Wake Up with Taylor airs Monday-Friday 7:00 am-10:00 am ET on Stars channel 109.