Lindsay Lohan Reportedly Throws Tantrum, Refuses To Pay Check In Moscow Club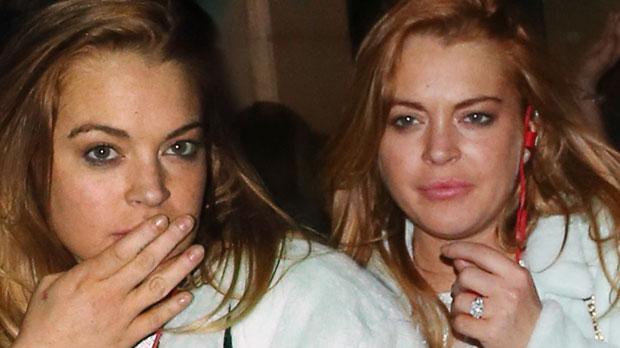 Lindsay Lohan's international reign of terror continued in Russia.
Just one week after allegedly snatching a Greek socialite's cell phone in a Mykonos, Greece nightclub, the actress turned professional partier reportedly accused a woman of stealing her own phone during an embarrassing tantrum at a Moscow, Russia private club last weekend.
According to Russian website Life, the 30-year-old disaster began "screaming" and "waving her arms" while partying at a club called The Apartment in Moscow last Saturday night.
Article continues below advertisement
"She poked a finger at a girl sitting at the table with her and said that she stole her phone," an eyewitness told the site, adding that fellow club goers were staring at the star.
Then, after receiving the check, Lohan demanded that the woman pay up.
"She screamed at the poor girl," the onlooker continued. "For some reason, she was unable to pay for her own fun at the club."
Other members of Lohan's party allegedly settled the tab.