Exclusive
Band-Aid Baby? Kim Zolciak Reveals Pregnancy Bombshell Despite Marital Issues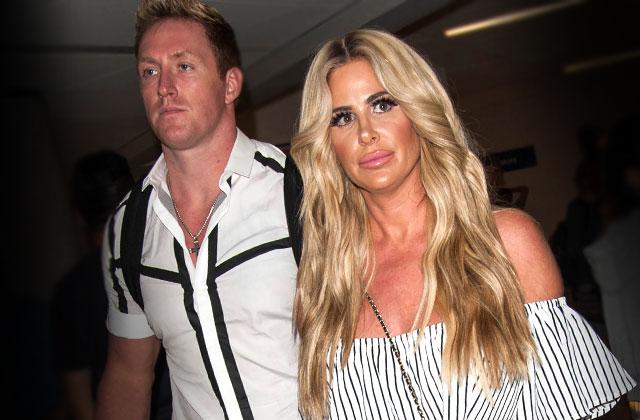 Kim Zolciak is saving her marriage by welcoming a baby! The Don't Be Tardy star exclusively revealed to RadarOnline.com that she hopes to welcome another child with her husband Kroy Biermann "someday."
"I love being a mom, I absolutely love it," she exclusively told RadarOnline.com at the Sherri Hill fashion show in New York City on September 12. "Maybe when Kroy isn't in the NFL and I'm not filming every day. It would be nice to have a baby and enjoy it."
Article continues below advertisement
Zolciak explained how she returned to work seven days after giving birth to her children Kroy Jr., Kane, Kash and Kaia with her husband, who she wed in 2011.
"I dream it would be so nice to have a baby and just go home and relax," she explained.
The shocking admission comes after Zolciak, 38, revealed to RadarOnline.com that her husband left her in New York City.
"He was supposed to be here with me right now," she told RadarOnline.com at the show. "But he actually took a flight out."
The mother of six blamed Biermann's departure on his career, as the 31-year-old was cut from the Buffalo Bills just weeks after he signed with the football team.
"He's got a lot going on with football," she explained. "Kroy has been in the league for so long and he wants to find the perfect fit for him and kind of what works for him and our family. He's been with the same team for so long so this is a big change, but he's excited."