'He Needs To Go!' Joe Giudice's Daughter SLAMS Prison Bound Star Ahead Of Surrender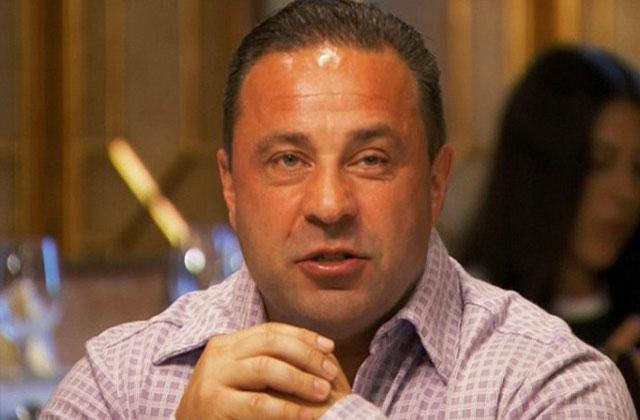 Things are changing in Jersey, as Joe Giudice gets ready to serve his 41-month prison sentence on the latest episode of The Real Housewives of New Jersey.
The episode began with Jacqueline Laurita describing the spa trip to Chris and Ashlee, while Dolores Catania put her dog Boo to sleep. Siggy Flicker rushed to her friends side, as Melissa Gorga continued to piece together Envy without her business partner Jackie (who left behind Jersey for the Bahamas).
Article continues below advertisement
Meanwhile, Teresa and her daughter Gia sat down to talk about Turning the Tables, and Gia repeated that her friend's mom couldn't put down the book to stroke her mom's ego. Joe came into the kitchen at this point, simply to make fun of their dog (who they dyed pink). Gia got frustrated with her dad, and reminded him that he'll be going away in just a few weeks as she stormed off. Teresa and Joe begin to fight, and Joe confessed that he'll only miss their daughters.
Joe's cousin Rosie Pierri is determined to make up with Joe before he goes away, so Jacqueline and Chris felt the need to set up a card game for them to reconnect. But, Joe neglected to show up after he claimed he drank too much — and Rosie stormed out of the game. She later returned after taking a breather.
Then, Melissa finally left Envy to help her daughter Antonia get ready for her father/daughter dance. They even shared a heartfelt moment when she tells Melissa she wants to become a teacher, and the newfound boutique owner reminds her daughter that she went to college to be a teacher.
Article continues below advertisement
Keeping it in the family, Teresa and Gia went out for sushi to talk about Joe's upcoming prison sentence. Gia admitted she's clashing with Joe, and that his drinking bothers her.
"He needs to go away," she told her mom. "It would be good for him."
In her interview, Teresa sobbed about her husband's problems and how she's accepting them since he's going away for three years.
Then, she headed to her book launch party — which her husband almost ruined.
Teresa told Joe he could invite anyone he wanted, and he decided to invite his convicted felon friend, Chris C. But as Teresa's lawyer reminded her, part of her probation is that she couldn't be around any other felons.
Joe gets into a heated argument with Teresa's lawyer over it, but comes around and had to break the news to his friend. However, he didn't take the news well — and began to scream at him on the street during Teresa's speech.
Watch the clip above, and tell us what you think of Joe's behavior in the comments!